With summer in full swing, many people are more than happy to spend the long, warm days enjoying the beautiful weather and summer activities. And often, these activities include our pets.
But as the weather heats up, the risks to pets increase too. That's why it's crucial for pet owners to know the various health and safety risks pets face in the summer, and take steps to keep them safe.
Summer safety concerns for pets
Unlike humans, animals have different (and fewer) options for keeping cool in warm weather, which is one of the main reasons summer poses a greater risk to pets.
This is especially true for dogs—they cool themselves by panting and release moisture through their paw pads and nose.
Despite fewer methods to regulate their body temperature, our pets are actually susceptible to many of the same issues we face in the summer, including:
Heat exhaustion. When internal body temperature rises, heat exhaustion can occur in pets the same way it does in humans.
Heatstroke. Heatstroke occurs when body temperatures continue to rise, causing organs to shut down. Dogs can succumb to heatstroke within minutes.
Drowning. They may have an entire swimming stroke named after them, but not all dogs love the water or even know how to swim automatically. Pugs, bulldogs, and certain terriers, for example, have difficulty staying afloat.
Dehydration. Excessive panting in the summer can lead to water loss in dogs and an increased risk of dehydration.
Being aware of these potential risks and following basic summer safety tips are the first steps in helping keep your four-legged family members safe during the summer.
Knowing signs of heat exhaustion and heat stroke is also important. Excessive panting, lethargy, inability to move, and vomiting are all symptoms of heat exhaustion and heat stroke in pets and should never be ignored.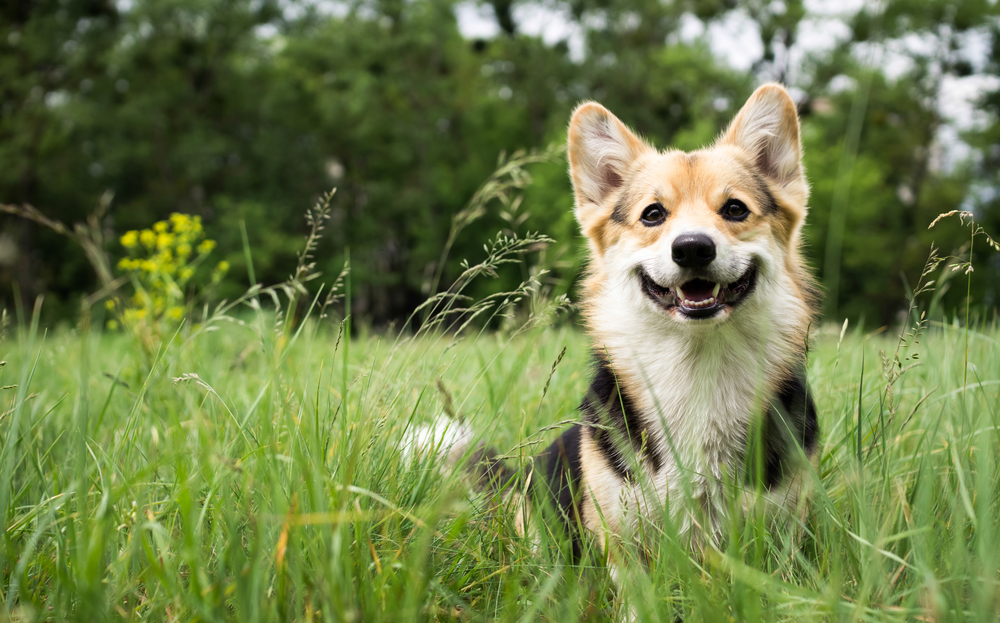 How to keep pets cool in summer
Keeping your pets cool in the summer is a must-do and can prevent many heat-related health risks. Here's how to make sure your pets stay safe in the heat:
Always provide plenty of fresh water. Your pets need access to fresh, cool water to avoid dehydration. This is especially true if they're outside. Dogs need approximately one ounce of water per pound of body weight per day, and this amount increases in the heat or after activity.
Provide shade for pets outside. If your dog will be spending time outdoors, make sure you provide an area with shade for them to rest in. This will help keep their body temperature down.
Keep your pet groomed for the weather. Long-haired dogs will stay cooler with shorter haircuts. However, avoid shaving your dog; their hair protects them from sunburn and insects.
Summer safety tips for pets
Prevention and awareness are the best ways to protect your pet from summer-related dangers. These summer safety tips can help keep your pets safe in high temperatures.

Keep pets indoors in extreme temperatures
Sometimes, it's just too hot outside even for dogs. This is especially true for dogs with long, thick coats; brachycephalic breeds; and obese or older dogs.
As a general rule, temperatures over 75 or 80 degrees Farenheit can become potentially life-threatening. If the forecast is going to be hot, keep your pet indoors.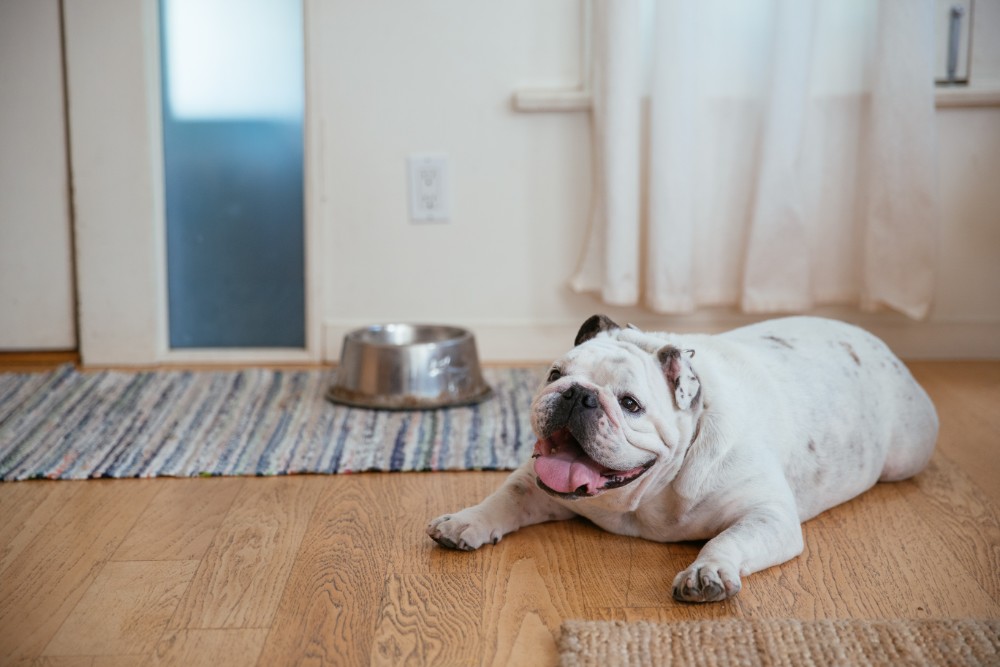 Never leave your pet in a hot car
A dog or cat can die within minutes in a hot car, even if the windows are down. It's also illegal to leave your pet unattended in a car in many states. Leave your pet at home or run your errands later when they're not with you.
Use life jackets when on or around water
Water is great for keeping cool in the summer, but as with humans, proper water safety is essential. Life jackets made specifically for pets can keep them safe when near a lake, river, or pool. Also keep in mind that all dogs, even good swimmers, should wear life jackets on a boat.
Protect their paws
Hot asphalt can burn the paws of dogs or cats, so make sure they don't linger on asphalt for too long. If you'll be walking for an extended period of time, a paw balm will help protect them from burns.
Know what to do if your pet has heat stroke
Dogs can succumb to heatstroke in a matter of minutes. If your pet starts to exhibit signs of heat exhaustion or heatstroke, it's important to take action immediately. Move your pet to a cooler area, put them in a cold shower or bathtub, provide water for them to drink, and contact your vet immediately.
Best smart home technology for keeping pets safe
The vast majority of pet owners—95%, to be exact—consider their pets to be part of the family. With that in mind, it's only natural to worry about your pet throughout the day, especially when you're away on vacation or at work and they're home alone.
A smart home can play a role in keeping your pet safe in the hot summer months while giving you peace of mind as well. Take a look at some of the best smart home devices for pet owners: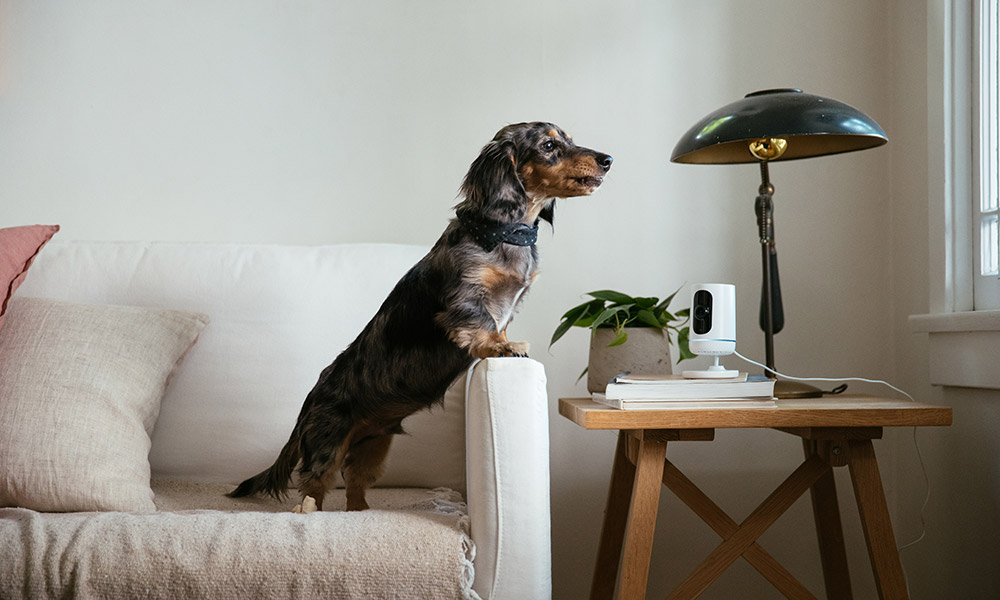 Keep your pets safe with a Vivint Smart Home security system
Pets are family, so it's important to be aware of summer safety concerns that could be harmful. By staying alert and taking steps to keep your pets cool, you can ensure your four-legged family members stay happy, healthy, and safe all summer long.
To see how a Vivint Smart Home system will help you stay connected to your pets no matter where you go, contact our Smart Home Pros today at 800.646.1469 for a free consultation.