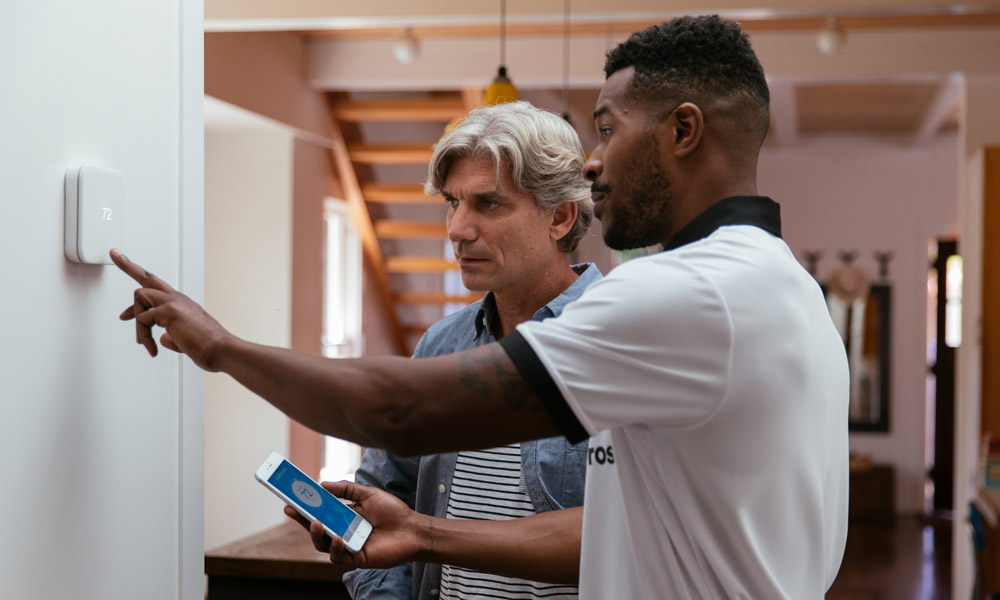 Smart technology has evolved in recent years. Smartphones and complex learning software are part of everyday life and have been for some time. Now, smart technology is starting to make our homes safer, more technologically capable and more efficient.
As smart technology gains popularity, more people consider it when purchasing a home. Properties outfitted with the latest security and smart features for climate control, lighting and multimedia have fantastic appeal. If you're interested in a smart home, keep these three tips in mind when shopping:
1. Enable robust security at home
As home security technology improves, the methods criminals use to get around it have grown more sophisticated, too. If you're shopping for a home, the security system should be up to date. If a home doesn't have built-in security, it'll be your job to confirm it can be outfitted with a robust, top-notch system.
Smart systems include cameras, door and window sensors, motion sensors and even voice detection. A good security system doesn't just protect you and your family from intruders; it detects smoke, carbon monoxide and severe weather in your area.
2. Consider climate control
Imagine never having to adjust your thermostat — even when you're away on vacation. Smart climate control allows you to adjust your home's heating and cooling system anytime. You can make adjustments using a panel in your home or a partner app on a mobile device. If you're going out of town for a few days, you can cut your HVAC system for the first few days you're gone to save on energy costs and remotely start it up when you prepare for the journey home. By the time you get back, your home is cozy and comfortable.
3. Gain remote access
One of the biggest draws of a smart home is the ability to remotely access it via a mobile device app. If your home has this capability, you can have complete control of your home regardless of location.
Ideally, you want a system that allows you to control your security system, view camera feeds, control your HVAC system, adjust lights and shades and control multimedia remotely. Some smart technologies allow you to control door locks. For example, you could let your neighbor into your home to feed your cat while you're out of town with a press of a button, and without worrying about extra keys.
One perk is the long-term savings provided by smart technology. When you shop for a smart home, consider the control you'll have over your home's utility systems. We're all familiar with outlets tied to wall switches, but some homes have outlets that monitor power consumption and device usage constantly. Your home can learn when certain devices or appliances aren't in use and cut the power entirely, saving you energy costs over time.
Smart outlets are especially valuable for parents with small children. Some outlets can tell the difference between an appliance being plugged in and a foreign object a child may stick into the outlet. These outlets aren't just capable of saving money — they also prevent serious hazards from harming your kids.
Keep these tips in mind when you start looking to buy a home. A smart home doesn't just capitalize on technology for the sake of convenience — it provides peace of mind, security and long-term savings.
To learn more about making your home a smart one, contact Vivint today.