In keeping with the spirit of the season, we've put together 12 days of holiday safety to keep your home and family safe during the holidays:
Day 1: Christmas tree safety
If you're like 94 million1 other families in the US, you decorate a Christmas tree for the holidays. But this classic Christmas decoration is also a potential fire hazard. Each winter, more than 200 house fires2 started with trees.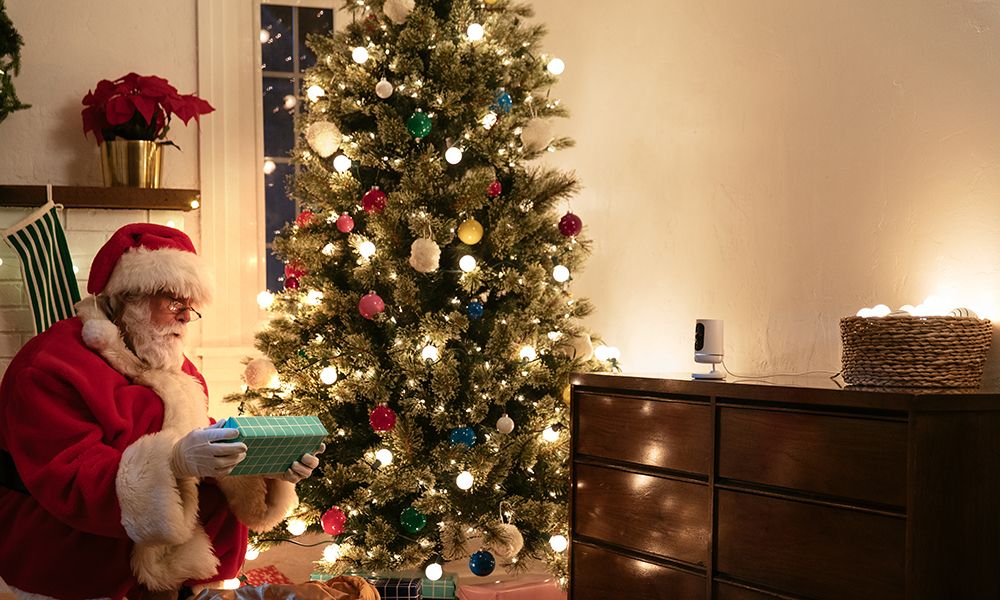 You can avoid a Christmas tree fire by taking a few simple precautions:
Keep trees watered to avoid needles from becoming dry and brittle.
Avoid placing trees by heat sources.
Test your smoke alarms to ensure they are working properly.
Consider professional home security monitoring for round the clock protection.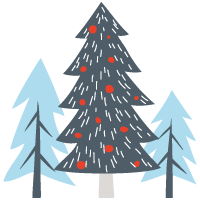 Day 2: Fireplace safety
Whether you're hanging stockings, decorating the mantle, or staying warm on a winter day, Christmas and fireplaces go hand in hand. Avoid potential fires by keeping stockings, decorations, and other flammable items away from the fireplace, and never leave the fireplace unattended.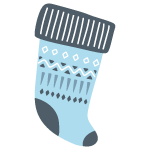 Day 3: Porch safety
For more than half3 of all Americans, Christmas shopping includes online shopping. But each year, more than 23 million people4 report they have had packages stolen from their homes — usually right from their front porch.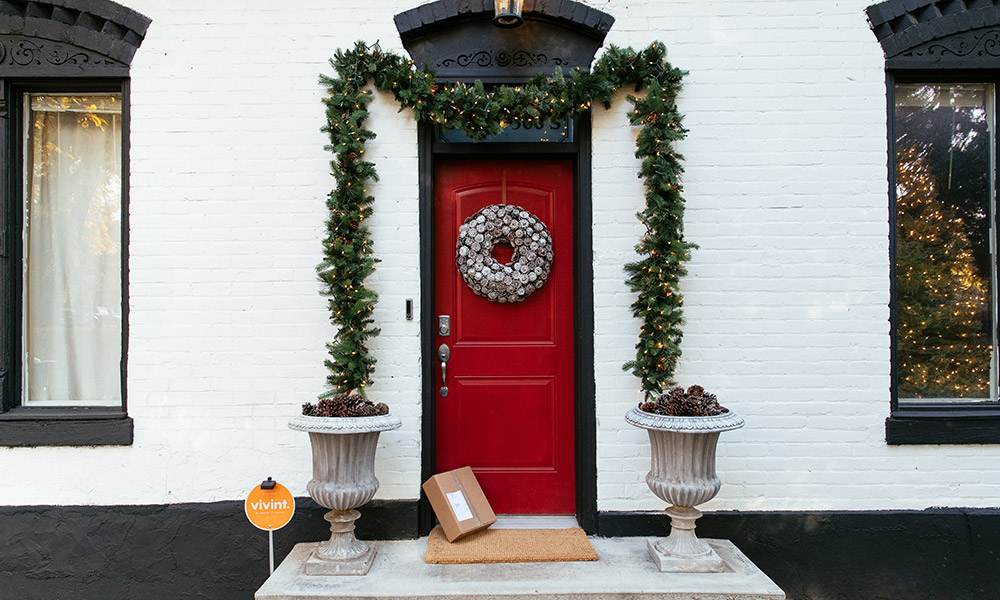 You can help keep these "porch pirates" at bay with a doorbell camera. A doorbell camera notifies you and begins recording when someone comes to your porch, so you can keep an eye on who's coming and going. The two-way talk feature also lets you communicate with the person at your door, so you can make sure package deliveries are stored somewhere safe.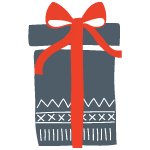 Day 4: Safety with smart locks
Whether you have family visiting, kids coming home from school, or you're hosting holiday parties, there's a good chance you'll have many people in and out of your house this time of year. With so many people coming and going, it's easy to forget to lock up — unless you have smart locks for your doors.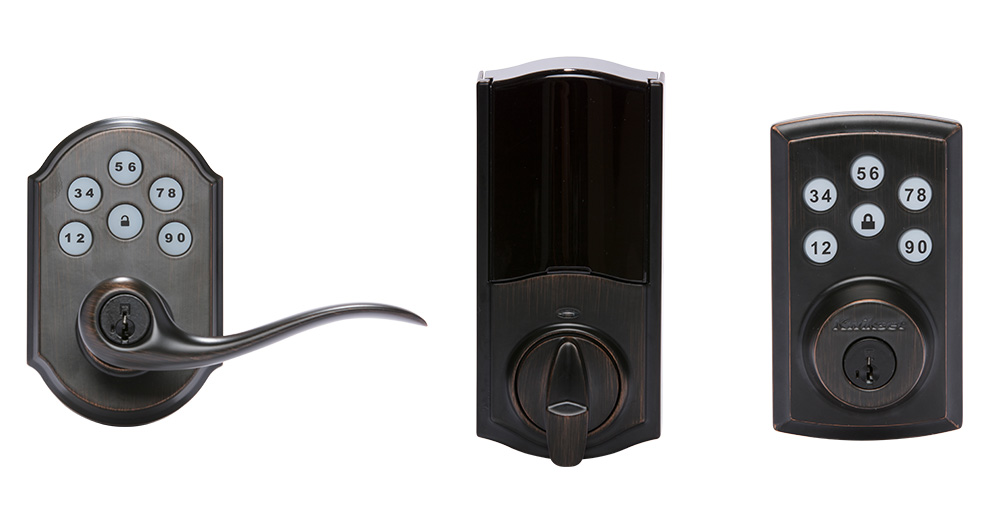 With smart locks, you can lock or unlock your doors from anywhere via the Vivint Smart Home app, set up custom actions to lock your doors at specific times, or give a temporary access code to guests so they can come and go without a key.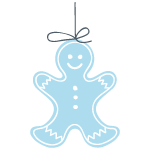 Day 5: Christmas light safety
One of the best ways to show off your excitement for Christmas is by decorating your home with lights. Avoid a potential fire hazard (and save energy) with these safety tips:
Don't use lights that have frayed wires.
Follow the manufacturer's instructions and avoid stringing too many lights together.
Set lights to turn off automatically with a timer (or even control them with your voice) with a smart lighting system or the Vivint Lamp Module.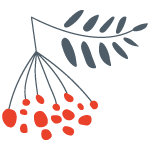 Day 6: Remote access for lights/cameras/etc
Traveling for the holidays can be stressful if you don't know what's going on at home. Stay connected to your home and smart home features with the Vivint Smart Home app. With the app, you can check your indoor and outdoor camera feeds, lock your doors, control your lighting, and set custom notifications no matter where you are.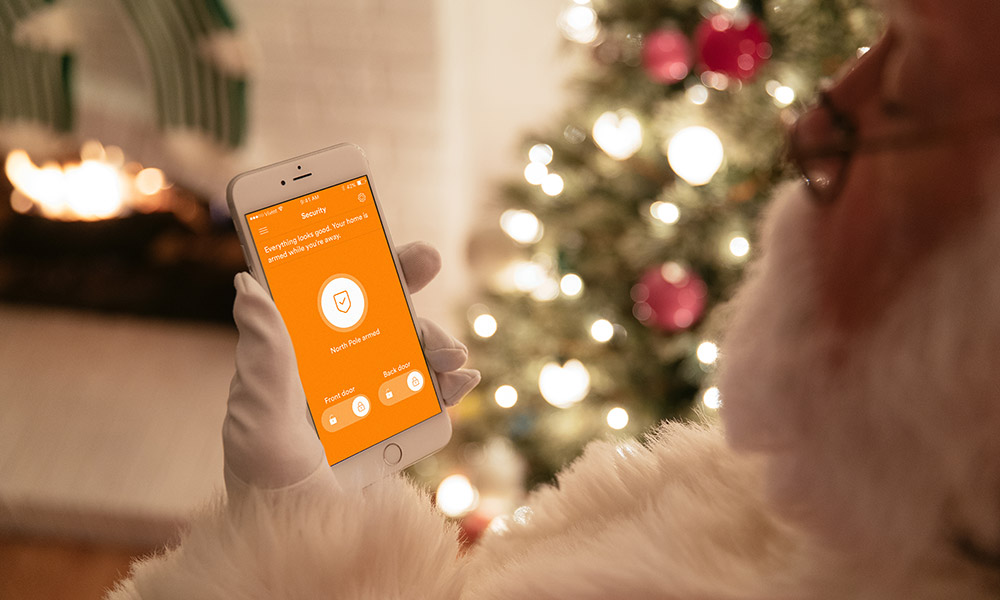 Day 7: Outdoor safety
For thieves and vandals, the outside of your home can be just as tempting as the inside — especially during the holidays with extra cars parked in the driveway and Christmas decorations in the yard.
Keep a watchful eye on your property day and night with outdoor surveillance cameras. Features like HD resolution and infrared LED night vision allow you to get a clear picture of activity on your property, day or night.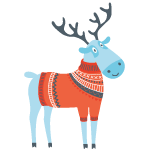 Day 8: Pet safety
The holidays bring extra risks to pets. Accidental ingestion of chocolates or poisonous plants like mistletoe and poinsettias increase this time of year5, so it's important to keep a close eye on your pets.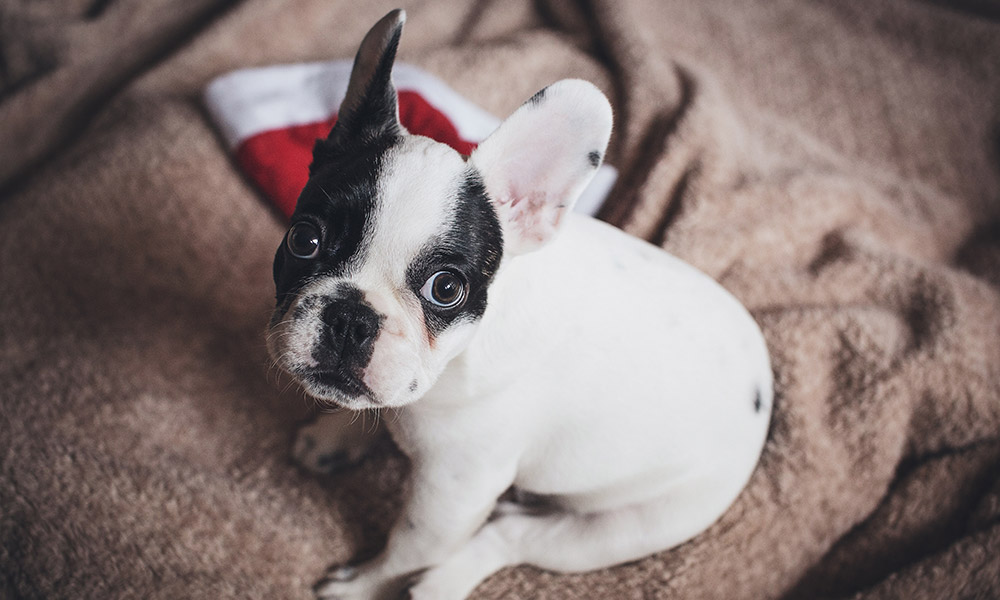 Make sure chocolate, seasonal plants, and visitors' purses are stored away from pets to avoid any accidents. Indoor cameras also allow you to check on your pets or areas you want them to avoid, like the Christmas tree, and intervene if necessary.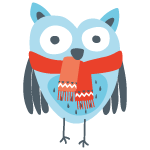 Day 9: Food safety
No matter what holiday you celebrate, there's no shortage of food — feasts are traditional for most holidays.
Nothing puts a damper on the holidays like a case of food poisoning, so keep these food safety tips in mind when preparing meals:
Always wash your hands before handling food or after handling raw meat.
Use separate cutting boards and utensils for raw meat to avoid cross-contamination.
Use a food thermometer to ensure meat is cooked to safe temperatures.
Never leave food unattended on a stovetop.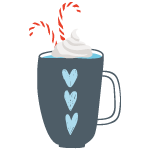 Day 10: Carbon monoxide safety
Known as a "silent killer," carbon monoxide is an odorless gas that can be deadly. Each year, more than 400 Americans die, and more than 24,000 are taken to the hospital6 as a result of carbon monoxide poisoning.
A carbon monoxide detector and 24/7 monitoring is a must to protect against this deadly gas. You can prevent unsafe levels of carbon monoxide by never running a vehicle in a closed garage, turning off portable heaters when leaving a room, and regularly clearing vents of snow build-up from your dryer, furnace, and stove.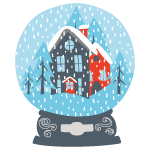 Day 11: Candle safety
Candles can add a festive glow or scent to your home, but they can be dangerous, too. In fact, candles start 2 out of 5 home decoration fires during the holidays.7
Always keep candles out of reach of children and place them away from anything flammable, especially Christmas greenery. Above all, never leave candles burning unattended. Use an Amazon Echo or other voice-activated device to remind you to turn candles off before you go to bed.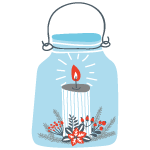 Day 12: Home security safety
More than 4 million home invasions8 take place each year, most of which occur while the homeowner is away. A home security system equipped with burglary detection features like glass break sensors and motion detectors and around the clock professional monitoring can provide priceless peace of mind.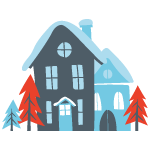 Interested in protecting your home for the holidays?
Learn more
---
Sources
"Most Americans Celebrate Christmas With Artificial Trees | ACTA". 2013. American Christmas Tree Association. Accessed December 10 2017. https://www.christmastreeassociation.org/most-americans-christmas-tree/.
"NFPA - Winter Holiday Fires By The Numbers". 2017. Nfpa.Org. Accessed December 10 2017. http://www.nfpa.org/Public-Education/By-topic/Seasonal-fires/Winter-holiday-safety/Holiday-fires-by-the-numbers.
Facts, U.S. 2017. "Topic: U.S. Christmas Season". Www.Statista.Com. Accessed December 10 2017. https://www.statista.com/topics/991/us-christmas-season/.
"'Porch Pirates' Driving Up Package Thefts This Holiday Season". 2015. NBC News. Accessed December 10 2017. https://www.nbcnews.com/nightly-news/porch-pirates-driving-package-thefts-holiday-season-n478781.
"These 7 Unexpected Bills Can Crush Your Holiday Spirit". 2016. CNBC. Accessed December 10 2017. https://www.cnbc.com/2016/12/23/7-unexpected-holiday-bills-to-bring-out-your-inner-grinch.html#slide=3.
"CDC - Carbon Monoxide Poisoning - Frequently Asked Questions". 2017. Cdc.Gov. Accessed December 10 2017. https://www.cdc.gov/co/faqs.htm.
Administration, U.S. 2017. "Holiday, Candle And Christmas Tree Fire Safety Outreach Materials". U.S. Fire Administration. Accessed December 10 2017. https://www.usfa.fema.gov/prevention/outreach/holiday.html.
2017. Bjs.Gov. Accessed December 10 2017. https://www.bjs.gov/content/pub/ascii/vdhb.txt.