The recent worldwide COVID-19 pandemic has changed virtually every aspect of our day-to-day lives, requiring us to make adaptations that keep life as normal as possible while staying healthy. 
For more than 41 million people, or over one-third of the job force, this also means working remotely. While working from home may sound like an ideal situation, many people are finding it can actually be difficult to adjust to—especially when your kids and spouse are also home as well. 
If you're not sure how to work from home, don't worry—you can stay sane and productive at home with these 4 work from home tips: 
1. Maintain your routine
You may not be dealing with a morning commute or getting kids ready for the bus anymore, but that doesn't mean you should sleep in until just before your first meeting. 

Keeping a daily routine not only improves creativity and productivity, but it also provides a number of health benefits, including lowered stress and anxiety levels and better sleep schedules. Maintaining your regular routine will also make it easier to go back to work when the time comes.
Your exact routine depends on your needs, but easily repeatable activities like exercising, showering, grooming, putting on comfortable professional clothing, and eating breakfast can help your body and mind wake up and get in the groove before you get to work.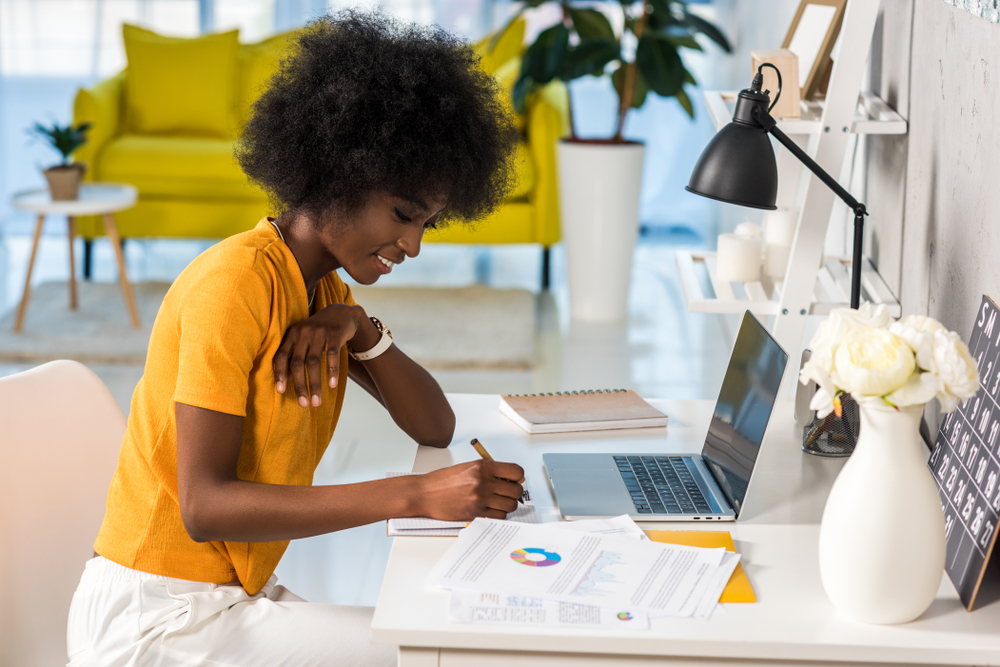 2. Keep your regular working hours
Flexibility is one of the benefits of working from home, but that doesn't necessarily mean setting new hours. When you keep your regular hours, you don't have to decide when to work; you simply stick to your regular schedule. If you work 8-5 with an hour-long lunch break, keep the same schedule at home.

At the same time, it's important to respect your work/life balance, so be sure to stop working and replying to emails at the same time you normally would.