Key takeaways
Searches for "haunted locations near me app" went up 256% in the last year.
Estes Park, CO; Gettysburg, PA; and Austin, TX, are the spookiest cities in America.
The top five cities with the highest number of reported ghost sightings are Austin and Houston, TX; Gettysburg, PA; Billings, MT; and Roanoke, VA.
44% of Americans planning to move in 2023 are open to buying a haunted house.
Nearly 1 in 10 Americans saw paranormal activity on a security camera in the last year.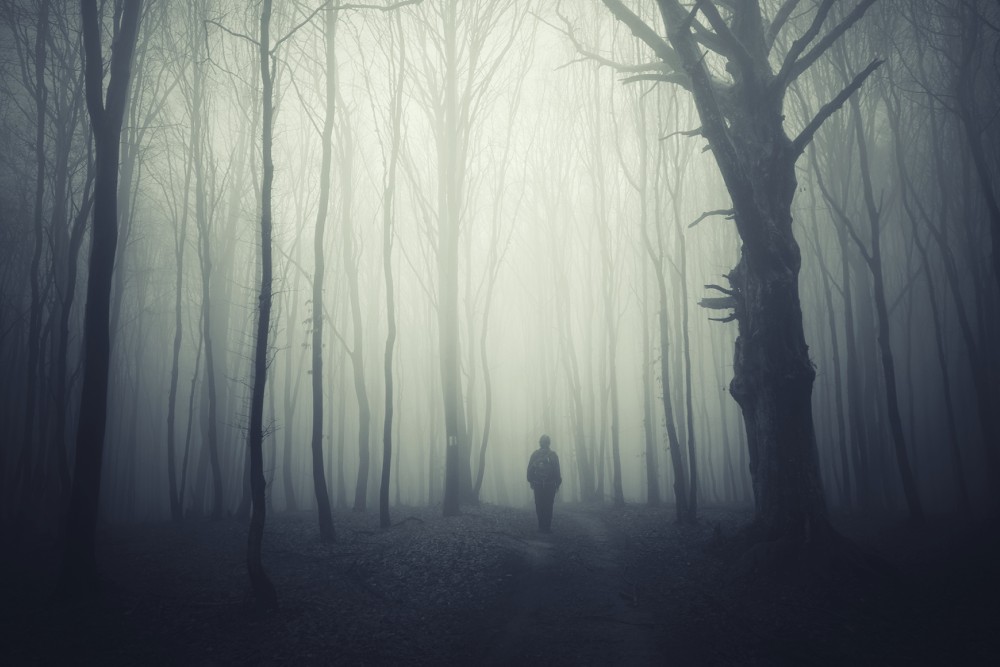 The great haunt hunt
The holiday season is fast approaching, and nothing signals a start to the festivities better than Halloween. To get in the spirit, we wanted to identify the creepiest places in America. We evaluated U.S. states and cities on a few key spooky variables, such as the number of ghost sightings, haunted places, and scary sights per resident in each location. So, which American cities are the spookiest of them all? Read on to find out.
Unmasking America's curiosity
As Halloween's eerie presence draws nearer, the pulse of thrill-seekers across the U.S. has quickened, evident in their relentless quest for the paranormal and the spine-chilling. Let's dive into Google search volume data to uncover what Americans are looking for as they prepare for their Halloween festivities.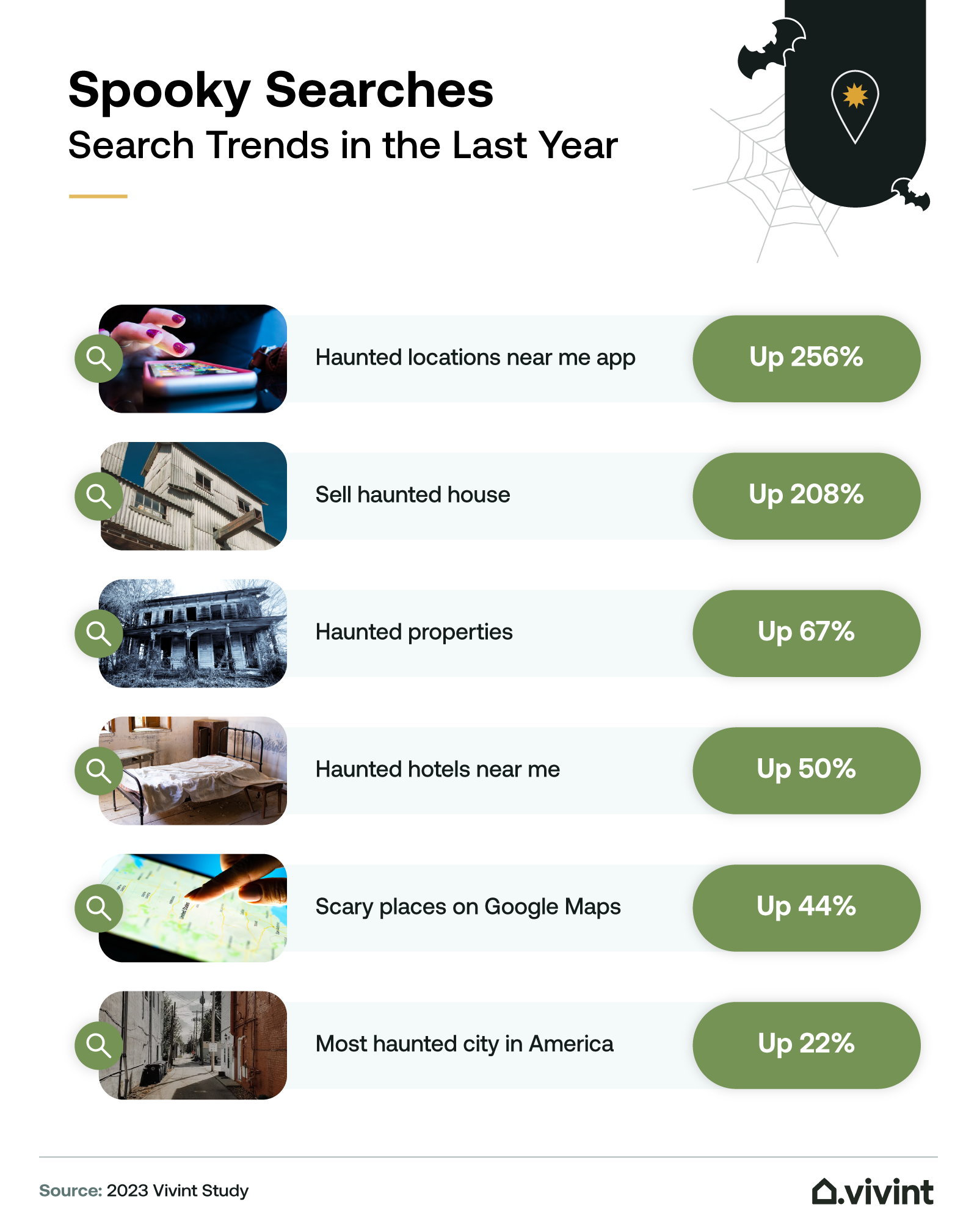 In the past year, searches for "haunted locations near me app" skyrocketed by a jaw-dropping 256%, which means Americans are eagerly hunting down the nearest haunted hotspots.
Meanwhile, those considering a spectral change in residence have been furiously typing away, with searches for "sell haunted house" up 208%. However, it's important to note that this surge may have been somewhat inflated by the release of Grady Hendrix's gripping novel, "How to Sell a Haunted House," earlier this year, piquing interest in the subject.
Not to be overlooked, "haunted properties" experienced a significant 67% rise in search volume, showing that the allure of ghostly real estate remains stronger than ever.
America's spookiest showdown
After discovering what spooky things people are searching for the most, we decided to rate U.S. states and cities on a spookiness scale. We ranked them based on the number of ghost sightings and haunted places within the state. See who topped the list below.