Here's a spooky statistic—crime rates on Halloween spike an average of 17% throughout the country as tricksters hit the streets. From car theft to vandalism to robbery, an increase in crime can put a damper on an otherwise fun evening.
Not only that, but it can also be risky for pedestrians and trick-or-treaters who are out collecting goodies.
But don't worry. Taking a little extra preparation can ensure your Halloween is all treats and no tricks—and safe for everyone.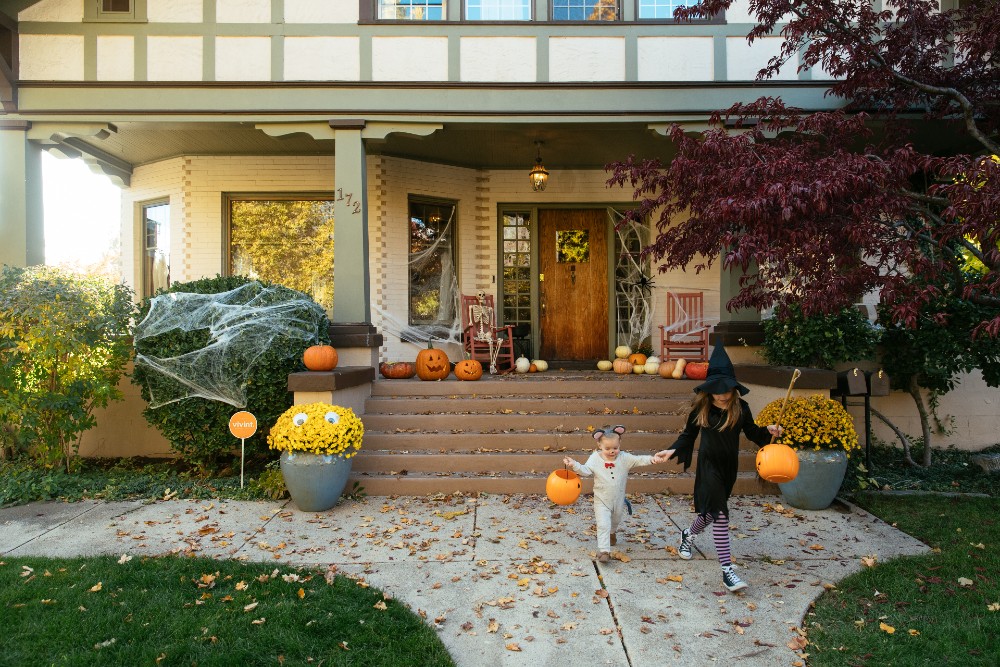 The most common crimes on Halloween
Regardless of what horror films might have you believe, the most common crimes that take place on Halloween aren't violent. The crimes and safety risks that tend to take place on Halloween include the following:
Property crime, including theft, tops the list of Halloween crimes. With people away from home to attend parties, events, or take trick-or-treaters out, robbers see it as the perfect opportunity to burglarize empty houses.
Vandalism occurs when people or pranksters get a little too carried away with the "trick" part of trick-or-treating. Egging houses and cars, graffiti, and even smashing jack-o-lanterns or snatching pumpkins off the porch all fall under the umbrella of vandalism.
Drunk and impaired driving make up some of the most devastating crimes on Halloween. Each year, hundreds of motorists make the mistake of getting behind the wheel after an evening of drinking, often with deadly results—40% of vehicle fatalities on Halloween involve drunk driving.
Pedestrian accidents. Pedestrian fatalities are a staggering 43% higher on Halloween, and many of these accidents involve children. Wearing a costume masks the ability to see clearly, plus low visibility from a darker time of day and a higher than average number of pedestrians on the roads and sidewalk all contribute to a greater risk of accidents.
Car theft. According to the National Insurance Crime Bureau, you're more likely to have a car stolen on Halloween than most other holidays.