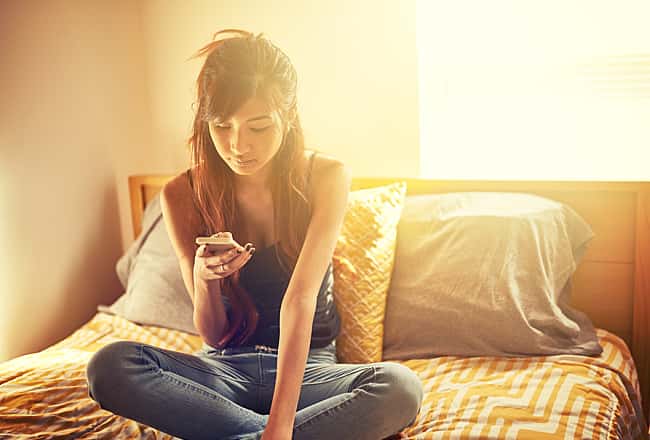 Teens are very independent, desiring freedom and the trust of their parents as they grow older. Parents want to give their older children more autonomy, while still ensuring they're safe. Smart home tech provides this peace of mind. It can help parents who aren't always around during the summer feel secure that their growing children are safely independent when they're at home alone.
Smart home tech lets you do this without worrying, because it provides safety features that keep danger outside, and allows everyone to know when danger is even at the door.
Keep the family safe
There will be times when older children are home without you. Doorbell cameras are an innovative way to make sure they never open the door to a stranger, or to anyone who shouldn't be there. They can always see who is ringing on the other side of the door, and so can you, through an app on a phone or tablet. You can even talk to them via the app, and let them know when they should return.
Smart locks are another feature that allows you to make sure those who are welcome in your home are the only ones who enter. If your trusting teens give the front door entry code to friends you don't trust, you can immediately change it.
Best of all are live cameras, which allow parents to always have eyes inside their home. If you think you might have missed something important while in a meeting or on the road, you can review the live feed anytime on your phone or tablet with the app to see what you missed. It's almost as good as being home.
Encourage independence
Parents want children who grow up into strong, intelligent and capable adults. We want our children to stretch out and learn new things and figure out how to handle issues on their own. We're still their parents, and always will be, so the strong desire to know they're safe will never go away.
Parents will benefit from investing in smart home tech features, while also raising teens who know how to make the most of it all.
Protect your teens with 21st-century security systems provided by Vivint.