When it comes to home automation and home security, many people think of them as separate entities.
However, home automation and home security complement each other perfectly. By combining the convenience of home automation with security devices, it's easier than ever to have a safer, more secure home.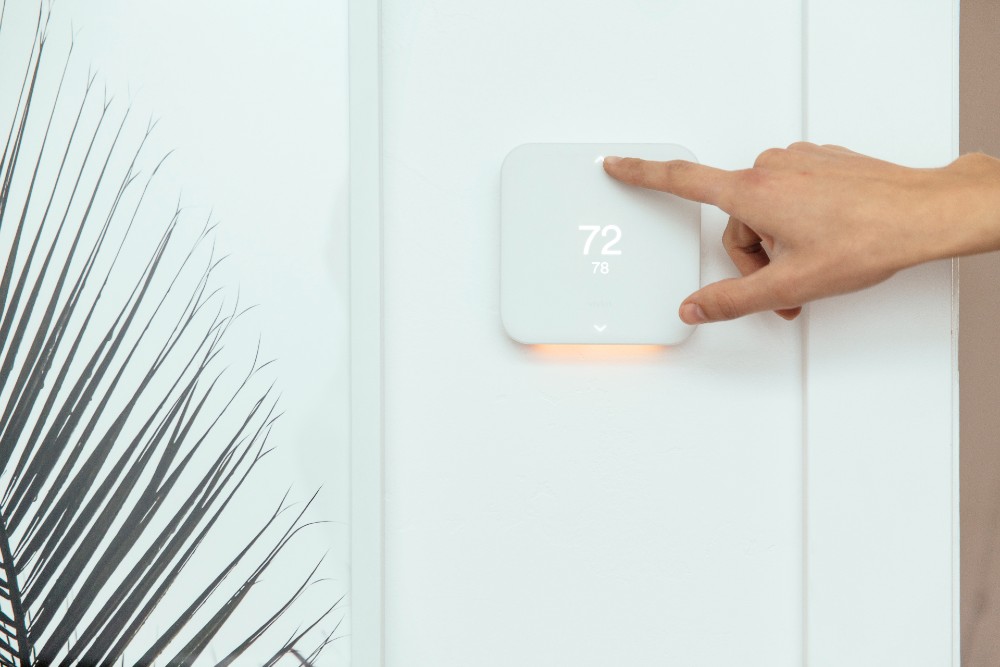 What you can do with home automation systems
Smart homes use home automation to help you automate and remotely control many of the devices and systems around your house.
Smart home devices typically use an internet connection, with devices that connect to your home's wi-fi (although some can also use Bluetooth or Z-wave technology) to communicate with each other. This allows you remote home control via your system's mobile app on your smartphone from just about anywhere.
Here are a few of the things you can do with a smart home automation system:
Automatically adjust your temperature based on your preferences
Smart thermostats help you save both energy and money—and they do it automatically. Thermostats like Nest will learn your preferred temperature based on time of day, then adjust the temperature in your home accordingly based on your preferences.
They also use geofencing, helping conserve energy while you're away and then adjusting the temperature as you get closer to home, so your home is just how you like it.
Lock and unlock your doors remotely
You can get rid of hide a keys for good with smart locks. With a smart door lock, you unlock your doors with a unique code on a keypad instead of turning a key in a lock. You can even assign different codes to members of your family, housekeepers, or pet sitters and get a notification on your phone when the code is used, so you know who's coming and going.
You can also use your smart home's mobile app to unlock your front door wherever you are with your smart phone—perfect if you need to let visitors in the house or someone forgot their code.
Use voice control for your smart devices
Being able to control your home remotely with your phone is great. Home automation also takes that a step further, letting you control various systems around your home with your voice if you have a smart speaker like Amazon Alexa or Google Home.
Stay connected to your home
In addition to being able to remote control your devices, home automation systems also keep you connected to your home and its devices and systems whenever you're away, whether you're in another room or another state. Homeowners can use their smartphones to watch live video feed from their security cameras, adjust their smart lighting, or get notifications if a security alarm goes off.