If you recently took the leap from renter to new homeowner, congratulations! The months or years of saving, planning, and house hunting have finally paid off. 
As a new homeowner, you probably have a lot of things on your mind—including how to make your new home as safe and secure as possible for you and your family.
We know it can be overwhelming, so we've gathered up some of the best security tips for your new home, many of which can be done in a weekend.
Safety tips for new homeowners 
There are a few steps you can take right off the bat as a new homeowner to help you get the lay of the land and make your home safer in general.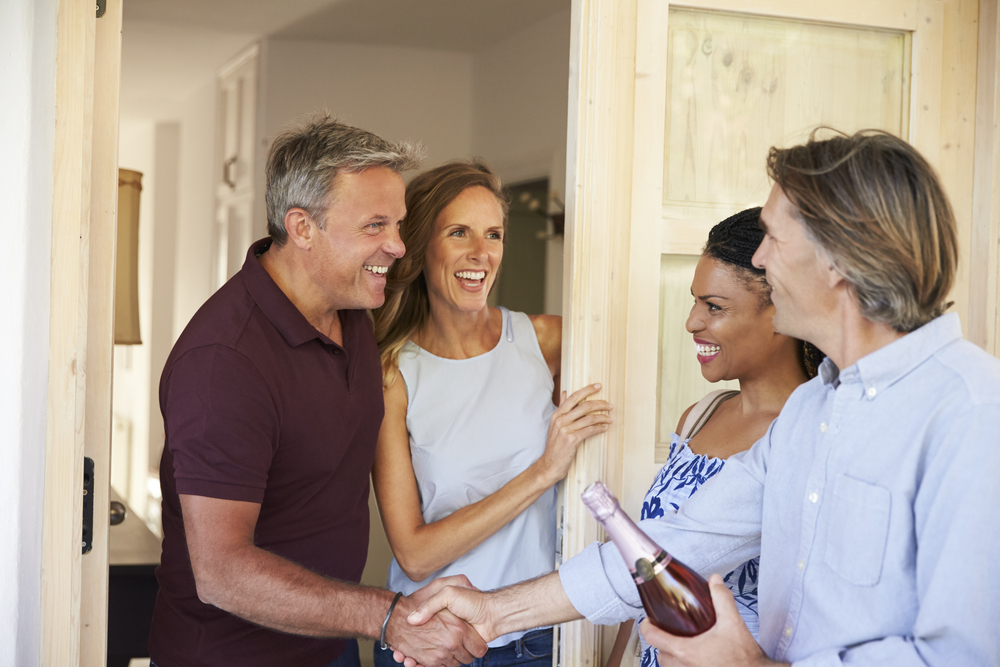 Research the area. Real estate agents aren't able to disclose facts on crime and demographics of your neighborhood due to Fair Housing laws, so researching the neighborhood will be up to you as a new homeowner. In addition to looking at things like crime statistics and sex offender registries, pay attention to things in your neighborhood like lighting. For example, if there are few streetlights, installing motion lights can help make your home safer by deterring potential burglars. 
Meet the neighbors. There are lots of benefits to introducing yourself to the new neighbors. Not only will it help foster a sense of community, but it can also make your home and neighborhood safer. If your neighbors know who lives in your house, they'll be more likely to notice if someone who doesn't live there is lurking around on your property. If you ever go out of town or need a pet sitter, it's also nice to be able to rely on your neighbors for help. 
Look for vulnerabilities around your home. Take a walk around the inside and outside of your home and examine each point of entry, including doors, windows, or doggy doors. Make sure they are all in good working order and test each and every lock to ensure they work. Since 35% of all burglars enter a home without force through an unlocked door or window, locking up is one of the easiest ways to keep intruders out. 
Prepare for emergencies. Hopefully, you never need to make a quick exit from your home in case of an emergency, but you should still have a plan in place. For example, put together a fire escape plan for your family that includes two exit points, and practice as a family. You can also keep lists of emergency contacts easily accessible. 
Don't forget the landscaping. Landscaping is designed to make your home more attractive overall, but it can also make your home more appealing to a burglar, as well. Large, overgrown shrubs and plants that cover windows make it easier for intruders to case your home or break in unnoticed. Trimming bushes and shrubs is a quick and easy way to make your home look great while keeping intruders away.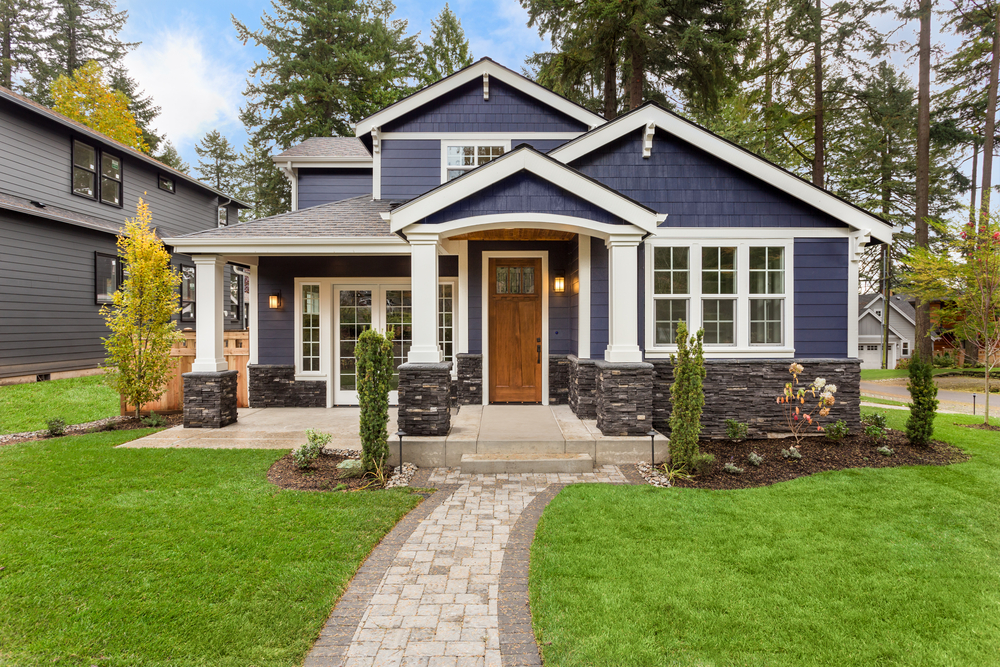 Home security tips
Inside your home, there are a few must-dos for new homeowners to make your home safer and more secure. (Hint: some of these also make great gifts for new homeowners!) 
Change your locks 
This should be the first thing you do upon moving in. While you probably received the previous homeowners' keys at closing, you never know who else may have a key to your home. Changing your door locks will ensure only you and the people you trust have access to your new home. 
Vivint smart locks make it easier than ever to change your locks and control access to your home without having to make copies of keys. Instead of a physical key, you can lock and unlock your door right from your smartphone. You can also create codes for each member of your family, so you know who's coming and going and when. You can even create codes for visiting friends and family members, and then delete them when they leave.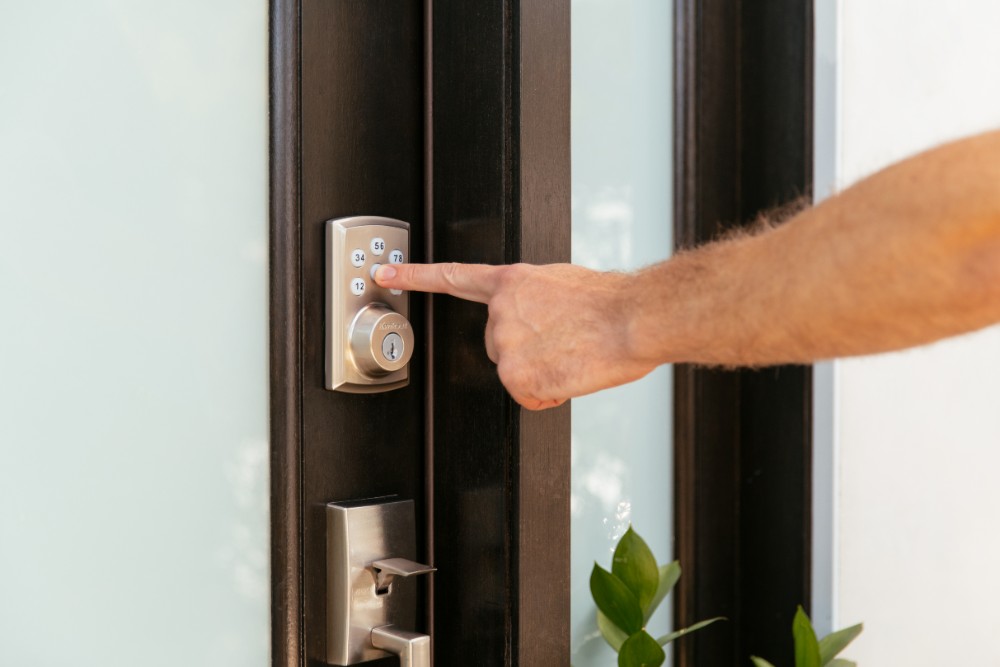 Add protection for water damage
Water damage from leaks inside the home, such as a burst pipe or broken dishwasher, can be surprisingly expensive to fix—the average claim is $2,582. And while it's true that homeowners insurance will probably cover damage, prevention is much easier (and affordable).
With a Vivint Water Sensor, you'll know immediately if there is a leak in your home and can act quickly to help prevent damage. These small devices can be placed anywhere around your home that is prone to leaks, such as a water heater, toilet, or washing machine, and will alert you if moisture is detected. The built-in temperature monitor can also help prevent burst pipes, another avoidable headache for new homeowners.