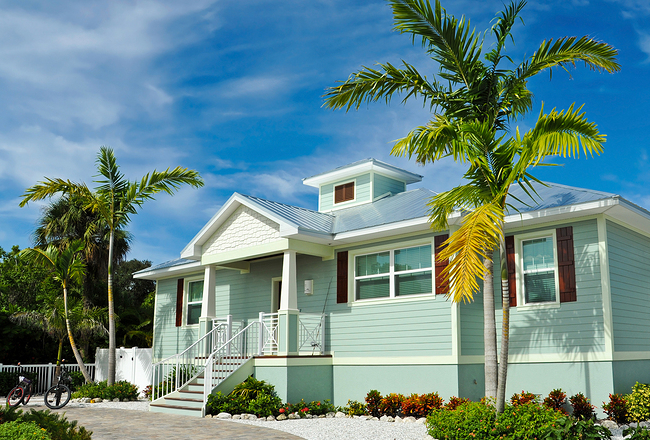 My wife and I love to travel.
Whether we're hitting the road for a weekend getaway or taking the redeye to Thailand, we take every chance we get to see the world.
Like many travelers, Airbnb has made our trips more authentic and affordable. Staying with locals just makes every trip more exciting.
For instance, instead of hitting up the Hilton in San Diego, we stayed in a lovely beachside loft. The location was beautiful, and it cost less than any hotel in the area.
That's why we fell in love with Airbnb. We love it so much we use it every time we travel.
We're hosts too. The extra cash we make from hosting goes towards our next trip, giving us the chance to travel often.
Smart homes are taking over Airbnb
On our recent vacations, my wife and I noticed several of the homes had smart hometechnology.
Not only did it make our stay more comfortable, it seemed to make hosting more convenient for the homeowner.
Long story short, we started adding smart home tech to our hosting space. Now hosting is easier and we don't have to worry about our guests while we're away.
Here's why smart homes are the future of Airbnb.
The convenience of fast check-in
When my wife and I took our most recent road trip to Atlanta, we had the best Airbnb experience of our lives.
We had spent all day in the rental car making the trip from Orlando to Atlanta, then spent the rest of the day sightseeing. By the time we arrived at our host's home, we were ready to crash.
Unfortunately, the host wasn't home.
I sent him a message through the Airbnb app. He immediately messaged back saying, "Go right in. Enjoy your stay!"
The door then automatically unlocked for us and we found our key to the home on the entryway table.
We dropped our bags, locked the door, and headed straight to bed.
The host came to check on us in-person the next day. Turns out, he was on a flight home from San Francisco when we messaged him. He saw we had arrived and unlocked the doors remotely through his phone.
If fast, flexible check-in isn't a reason to love smart home tech, I don't know what is.
Want to learn more about smart locks? Check out Vivint.com to see the advantages of mobile control.
Immediate communication with hosts
As if checking in quickly wasn't enough of a perk, we also saw the power of personal communication on our last trip to Miami.
Miami has always fascinated my wife. She told me how she loved the architecture, the warm weather, and the general Latin-American feel. Turns out she had never actually been. Sure, Miami is stunning in pictures, but experiencing the city is unforgettable.
As soon as she told me, I got online and booked our flights.
In hindsight, I probably should have thought things out a little more. Once we arrived, we had no plans and I was completely out of ideas.
Our host told us if we needed anything, to go to the kitchen and use his counter-top camera. With the touch of a button, we called our host and had a conversation about where we should go.
We asked for his local expertise, and boy did he deliver.
He suggested a great seafood restaurant and a lounge for salsa dancing. We spent all night out sharing drinks and swaying our hips.
My wife loved it.
Having direct communication with our host when we needed it not only made them feel approachable, it saved our trip.
We're planning to go back to Miami in a few months.
Hosts can easily check guests in from anywhere
After having so many great experiences in our hosts' smart homes, we decided to get a system for our own.
It has made being a host a lot more flexible.
Now we don't have to plan our trips around when we have guests. No matter where we are in the world, we can quickly check-in our visitors and answer any questions they have.
No more hiding a key under the doormat. No more scheduling a check-in time.
My wife loves the freedom our smart home gives us as hosts. I love the protection it gives our home and guests.
Turn your home into a smart home and start racking up the 5-star reviews. Call the experts at Vivint today.