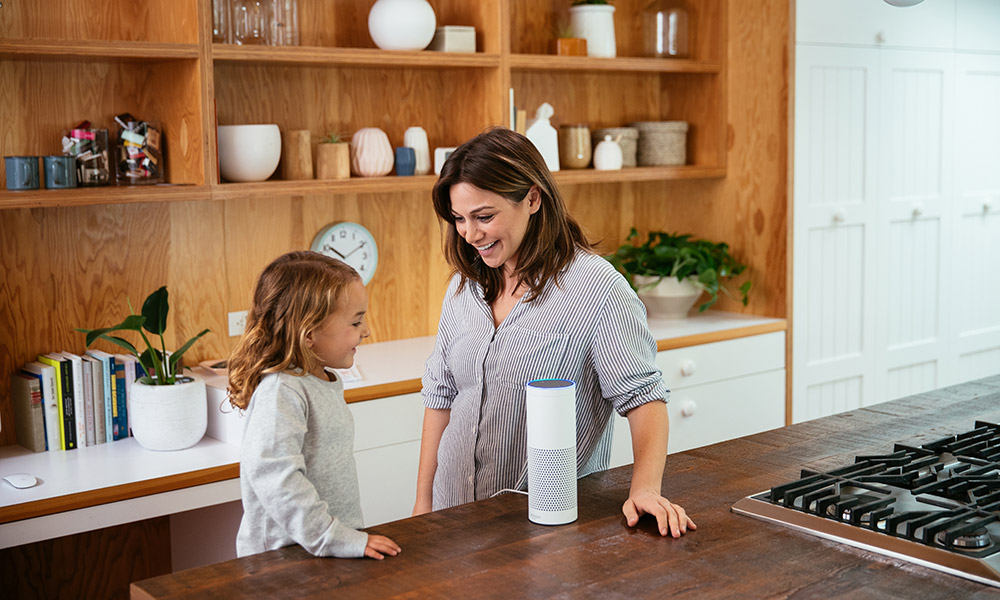 Voice recognition technologies aren't new, but the ways we use them are. Nowadays, voice control extends well beyond asking a smartphone assistant about the weather. Homeowners can integrate this technology into an advanced home security system. The advantages of a voice-controlled smart home are numerous, but only if you know how to use it to its potential. Here are four best practices for using this technology:
1. Connect to Alexa
Homeowners with Vivint smart home systems may not realize they can connect with the Amazon Echo and Alexa, its dedicated digital assistant, in a few easy steps. Connecting your system with Alexa help you communicate with Vivint more seamlessly. For example, saying "Alexa, tell Vivint I'm leaving the house," can arm your alarm system, turn off the lights and lock the doors behind you.
You can also adjust your thermostat, prep your security system, dim the lights and even close the garage door. There's no need to handle a smartphone. Amazon Echo has seven microphones to pick up your voice from anywhere in your home, and Alexa is always ready to listen and obey your commands.
2. Customize your system
Home automation systems operate best when customized for your unique needs. Get the most out of your system by working closely with a Vivint professional to set your security solution with the features you need. Partner with an expert to set up the security system with voice recognition for your optimal safety and convenience.
3. Talk to it frequently
Voice recognition is a smart technology that improves as it learns your habits. Programming recognition technology to your preferences is the first step for an optimized experience. If you want your thermostat to automatically adjust at certain times of day, for instance, program your smart home system to know this. Once you've set up the system, begin talking with it as often as possible. Enjoying your home automation system to its fullest potential means growing with your voice recognition software until it learns the unique inflections of your voice.
4. Trust a professional
Today's smart home technologies are incredibly advanced and built to offer homeowners complete security and convenience. From turning on appliances from any room to arming your security system from another state, modern verbal recognition and connected home security systems offer unparalleled control and command. To understand and optimize your systems completely, trust a home security professional to help set up and program your system.
Contact Vivint today to schedule an appointment for your home.