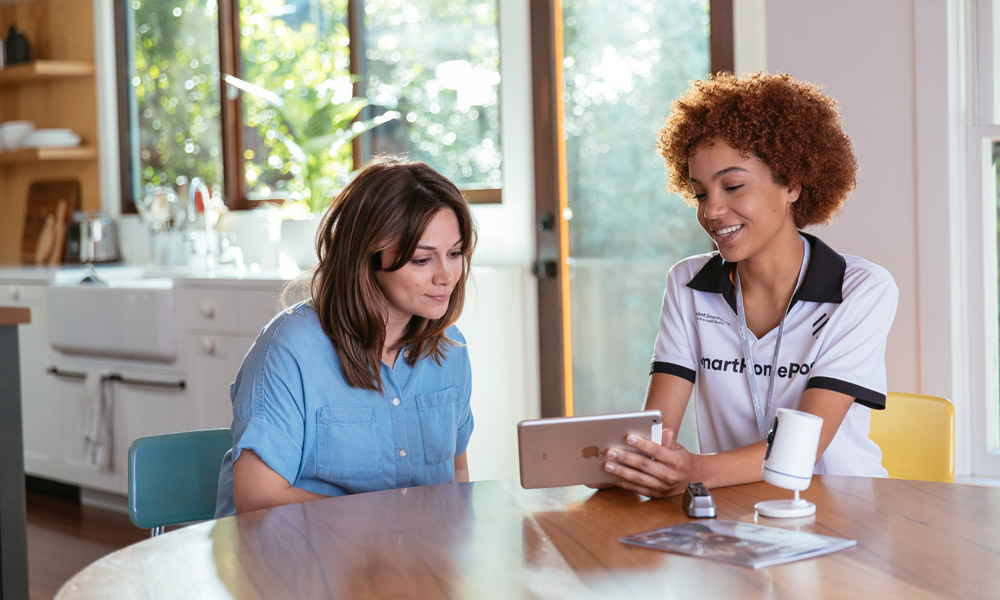 New products for smart home technology can do more than just the obvious. There are lots of surprising ways you can put your home security system, motion sensors, wireless cameras and smart locks to use.
Here are 11 ways you can get creative with your home automation products.
1. Check for packages
If you have an outdoor or doorbell camera, you can use it to confirm when a package you're waiting for has been delivered.
2. Cure your OCD
If you're always fretting about whether you turned of the lights or locked the front door, you can control smart locks and outlets on your mobile device, so you don't need to run back home or go crazy with worry all day. It's peace of mind at your fingertips.
3. Record your habits
Indoor cameras can help you gain insight into your daily habits. You could track your workout routines to see how you're doing. If you're trying to lose weight, you can place a camera in your kitchen to track your eating habits and keep yourself accountable.
Catch critters red-handed
Are you tired of animals eating your vegetables or messing up your flower beds? Use smart cameras and motion sensors to catch them in the act, so you'll know what you're up against and respond appropriately.
5. Play some friendly tricks
If you're away while your family's at home, you can play some good-natured tricks on them. Have fun with smart switches and outlets to turn lights off on them, for example.
6. Keep tabs on kids and teens
Just because you're away from home doesn't mean you can't monitor what your kids are doing. With your home camera system, you can make sure your teens aren't having friends over or getting into your liquor cabinet.
7. Monitor your elderly parents
Do you worry about your elderly parents on their own at home? Using security cameras, you can check up on them even if you're miles away.
8. Make sure your kids make it home safe
It's a crazy world, and a lot can happen on a walk home from school. Using a doorbell camera, you can watch for your kids' arrival and even let them in with smart locks if they forgot their house keys.
9. Check on your four-legged friends
Are you worried about your furry family member who went to the vet this morning? Check the live video from cameras inside your home to see how Fido's doing after his shots.
10. Spy on the landscapers
Do you want to make sure the landscaping crew is trimming your bushes the way you told them? Watch them as they work from your office desk with exterior security cameras. You can call them if they're not doing something right.
11. Let service people in
If you have people working on your house and you don't want to give them a key, you can use your garage door control to open the garage for them when they arrive.
You may have sought out new products for your smart home to keep out intruders, but with these creative ideas, you can use your home security equipment to increase the value of your home automation tech.
Contact Vivint today to learn more creative ways to liven up your smart home.