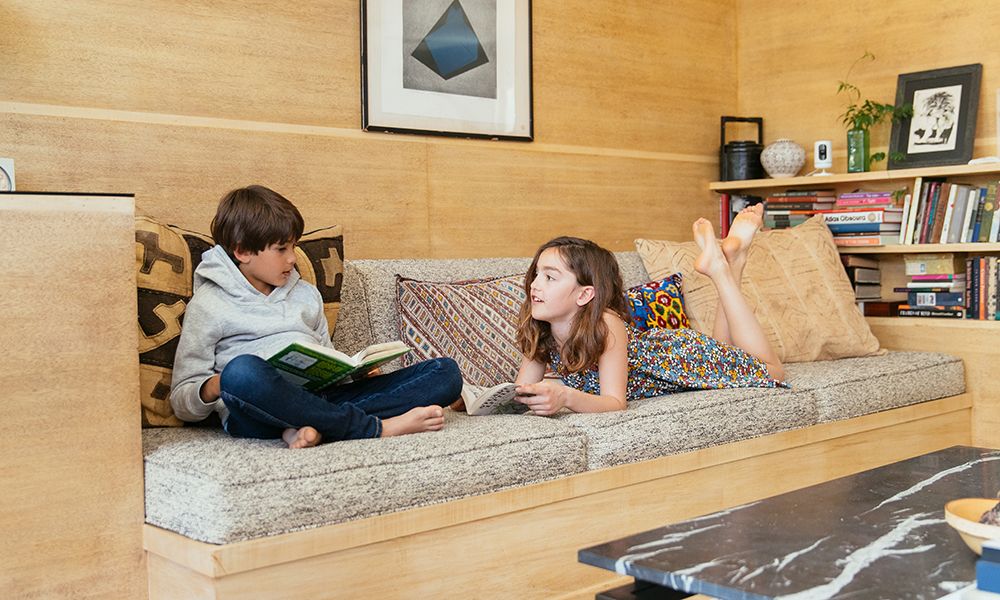 For many kids (and their parents), their first cell phone is a modern-day rite of passage — one that begins at a younger age every year.
According to a recent report, the average age children get their first smartphone is 10, down from 12 in 2012. Cell phones for kids are also quite prevalent; 60% of tweens (10-14-year-olds) and 84% of teens (15-18-year-olds) own a cell phone. Even cell phones for kids under 10 are on the rise — 20% of 8-9-year-olds own a phone.
Kids and cell phones: reasons for getting a cell phone
If you're a parent, you've probably wondered, "What age should a child get a cell phone?" The answer to this question will vary with each family depending on circumstances and needs.
The first thing you'll want to determine is why your child needs the phone. For most parents of younger kids and tweens, this boils down to a few main reasons:
Safety
Cell phones provide kids with a way to contact their parents, police, or emergency contact in the event of an emergency. GPS coordinates on phones also allow parents to find the location of the phone at all times.
Convenience
Whether you need to know what time to pick your child up from practice or want to tell them when you'll be home from work, the ability to reach your child immediately is an attractive prospect for many parents.
Accessibility
Parents want their children to be able to contact them at all times, and a cell phone allows children to do so, no matter where they are.
Additionally, more and more people are doing away with the expense of landlines. More than 50% of households in the U.S. use cell phones exclusively. In homes without landlines, a mobile phone provides peace of mind that parents and children will be able to reach each other if needed.
Things to consider
The safety and convenience provided by a cell phone are certainly important, but there are other factors to consider before purchasing a cell phone for your child. Kids' cell phone use is a hot topic that child psychologists have raised valid concerns about.
A few things to keep in mind before handing your child a personal cell phone include:
Effect on sleep
Cell phones have been shown to affect children's sleep patterns negatively. One large study reported a "strong and consistent association" between using mobile devices around bedtime and lack of sleep, poor sleep quality, and excessive sleepiness throughout the day.
Additionally, the National Sleep Foundation reported 72% of all kids and 85% of all teens have a mobile device in their sleep environment, and much of their usage occurs during bedtime.
Usage
Parents may initially provide their kids a phone to keep tabs on them, but most kids are using their phones for far more than checking in with mom and dad. By the age of 12, 50% of all kids have at least one social media account, and many use their smartphones to access their accounts and the Internet.
Heavy cell phone usage among children increases the chances of both participating in and becoming a victim of cyberbullying, especially among teens and tweens.
Privacy
Most cell phones come equipped with parental controls and other tools to help protect privacy and monitor usage, but these must be enabled to work. Only 61% of teens use privacy settings on their social media accounts, and a shocking 14% have posted their home addresses online.
Cost
Despite the fact cell phone companies are regularly rolling out new plans and offers to remain competitive, adding a line to your plan can be costly. Depending on the carrier, the average cost for a phone and data plan for a family of four is between $165 and $190 each month. This price doesn't include the cost of the phone itself, which can add hundreds depending on the type of phone you purchase.
Cell phone alternatives
If you decide your child isn't ready for the responsibility of his own cell phone, there are other ways to stay in touch with your child:
Phones without data
While it seems everyone has at least one smartphone, believe it or not, there are still basic cell phones that don't use data. Basic phones that allow you to place calls and send and receive text messages enable kids to stay in touch and place emergency calls. The lack of internet access also makes them safe phones for tweens.
Two-Way Cameras
For parents whose primary concern is keeping in touch with children who are home alone, a two-way camera that allows you to make a video call is an excellent option, allowing you to both see and hear your children while they're home.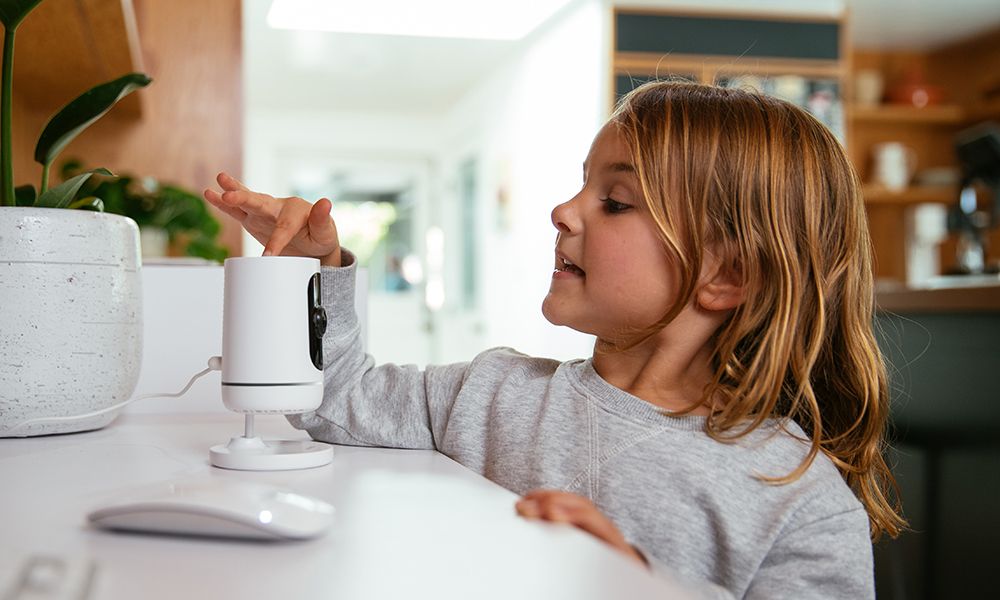 The Vivint Indoor Camera, for example, enables two-way communication. Parents can call home from their mobile device to see and talk to kids at home. With the touch of a button, kids can also contact you on your mobile device. The Indoor Camera lets you see and speak with children who are home alone after school, or while you're away, allowing you to stay connected and providing peace of mind.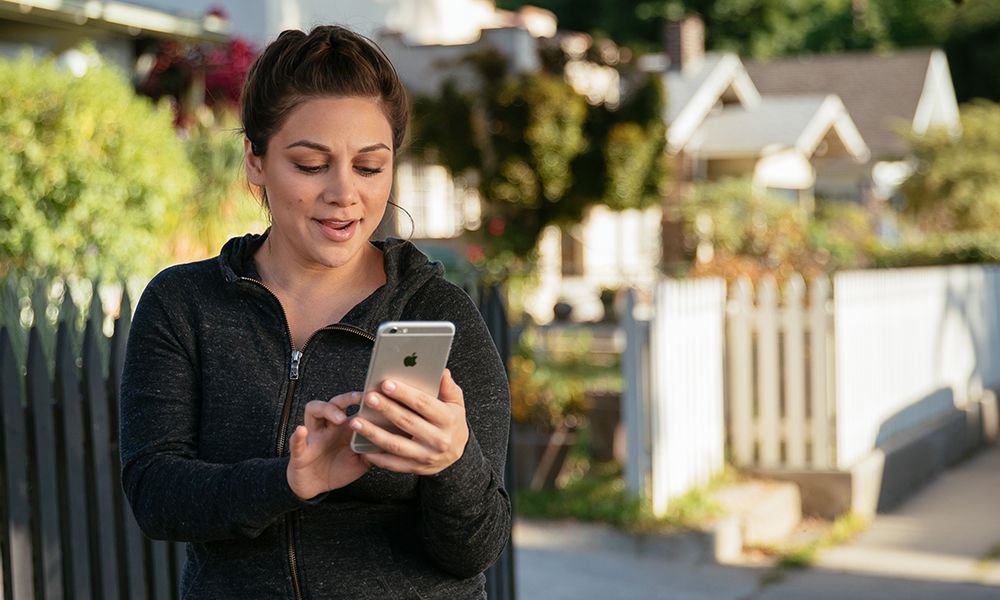 Ultimately, there's no "right" age to get kids a cell phone. Fortunately, until you decide the time is right, other options can keep you in touch with your children.
Learn more about the Indoor Camera and how it can help you connect with your kids when you're away from home.