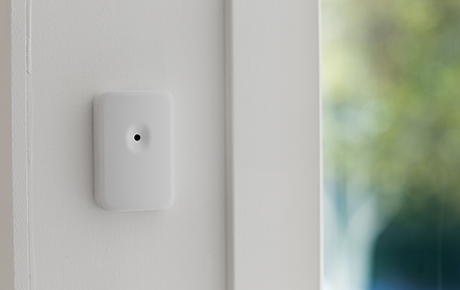 Glass break detectors should be one of your first-line defenders against home invasion. Whether a stray baseball, tree branch, or criminal has caused your glass to break, the danger is very real. Home invasion defense is one of the most critical areas where you can assure control of your home and family security. There are a few important things to remember when buying or installing glass break detectors to keep your home and family safe.
Glass Break Detectors Must Be Placed Correctly
How a glass break detector is placed can be the difference between having a safer, more secure home and being in jeopardy. Detecting glass breakage is a science. Improperly installed glass break detectors can be too sensitive, sounding the alarm when there is no danger. A powerful gust of wind or even minor ground movement can set off an improperly installed detector. While that can cause problems, a detector that is incorrectly placed may not detect glass breakage at all. That can put your home and family in danger. It is always best to seek professional installation.
Glass Can Break for Many Reasons
Although many people choose glass break detectors because they are concerned about the possibility of a home invasion, there are many ways that glass can become broken. Violent wind and debris from a storm can shatter a window. Errant objects like a football or a frisbee can also destroy a glass home feature. Even the excessive settling of a home can cause a window to break under stress. However glass breakage occurs, it opens your safe, secure home to animals, insects, weather elements, and criminals. It's important to know immediately when you have glass breakage so repairs can be made swiftly. Glass break detectors are one of your first-line defenses.
Glass Break Detectors Should be Monitored
Occasionally, homeowners will try to save a few bucks installing DIY glass break detectors. A detector that sounds an in-home alarm is useful if you happen to be home, but a monitored detector protects your home and family no matter where you go. In the event of glass breakage, you want to be sure that someone will be there to protect your home. A monitored system can bring peace of mind.
Whether you need a complete smart home upgrade or just want to protect your family and home, professional installation and a monitored system are the only way to assure protection. Glass break detectors are only as good as the monitoring system they are connected to. Home security is too important to be left to guesswork and circumstance. Home invasions are the most dangerous situation a homeowner can face. Call or contact Vivint online today for a professionally installed and monitored glass break detector system.