For many seniors, staying independent at home for as long as possible is a priority. But the inside of a home can be a risky place, especially for seniors. Falls are the leading cause of injuries and injuries causing deaths for people over the age of 65.
A Vivint senior/personal alert system provides seniors and their caregivers access to help in the event of an emergency, providing an essential service and peace of mind—and our customers are thrilled with their systems.
Read on to learn more about persona alert systems and what people are saying about them.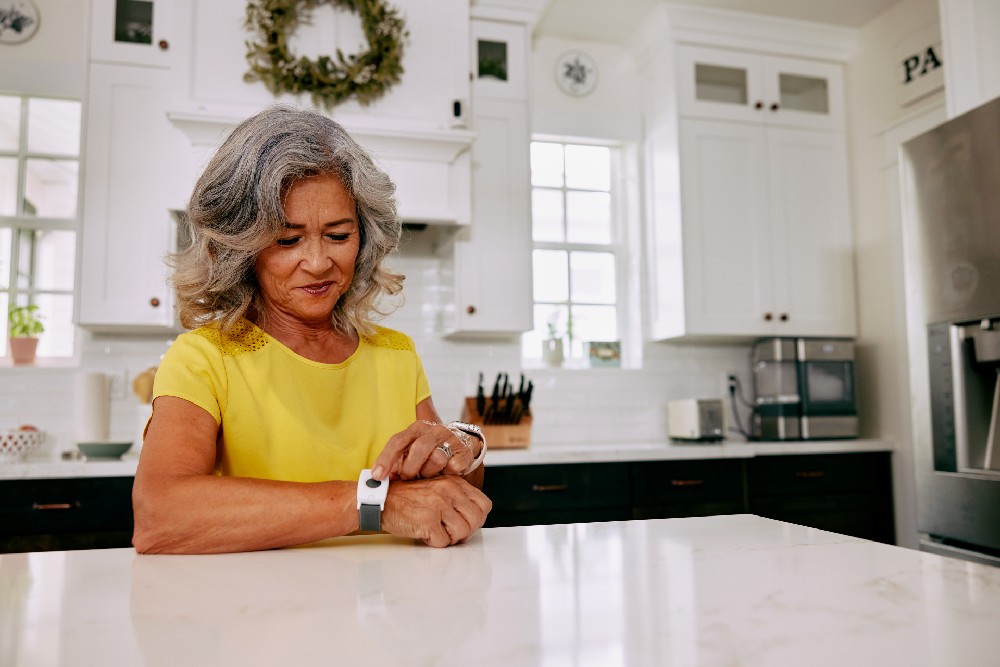 What is a personal alert system?
A senior alert system can mean different things to different companies. Oftentimes, it's an emergency pendant that lets you call for help with the push of a button. Or, it might be a panel on the wall that you can call out for help.
A comprehensive senior alert system from Vivint includes a variety of smart home devices designed to help keep seniors (or those who might have mobility issues or disabilities) in touch with emergency services in the event of an emergency while also keeping them connected to family members and caregivers.
Our customers love the peace of mind that comes from knowing Vivint's senior alert system helps protect them day and night:
Vivint has given me peace of mind when I am not home; I'm monitored for fire and security. Even better, for not much more than those other medical alert companies (that only have medical alert), I have peace of mind when I am home alone in case of a medical emergency. Vivint is easy to use, affordable and I recommend Vivint for anyone who wants security and peace of mind that is not too hard on your wallet.
What's included in a Vivint senior alert system?
All Vivint senior alert packages include the following:
Emergency pendant
The emergency pendant makes it easy to alert Vivint Monitoring with the push of a button. It can be worn on the wrist or around the neck, making it ideal for seniors who are prone to falls or other events.
If an emergency happens within range of your system at home, pressing the button on the pendant will put you in contact with the monitoring center, which will send help.
For many of our customers, the emergency pendant has provided them with the help they need, right when they need it:
Very pleased with Vivint, customer service and technicians. All very knowledgable and professional. Also within the past 11 months we have had 3 emergencies; one when my husband was having a stroke I pressed the medical alert button immediate response and EMT's here in 3 minutes and got him to hospital in life saving time. 2 other time I have a 97 year young mom living with us and need help for her & I pressed alert button again and got same response. THANK YOU VIVINT FOR YOUR WELL TRAINED STAFF AND MEDICAL ALERT RESPONDERS.
Love our system.. we had a medical emergency one day and my phone wasn't in reach.. I hit the emergency button on the panel and within 7 minutes the paramedics and fire dept arrived to my house. The Vivint rep stayed on the line via the control panel till help arrived.
I have twice had to use the emergency medical feature and responses were immediate. Very quick and professional.
After ten years of service, I remain confident and sastified with Vivint. I am permanently disabled and this system has allowed me to remain independent and safe at all time. The time response when using the medical pendent has be amazing. Access to lights, locks, and cameras keep me safe and independent using phone app or voice command integration with Echo. Thank you Vivint!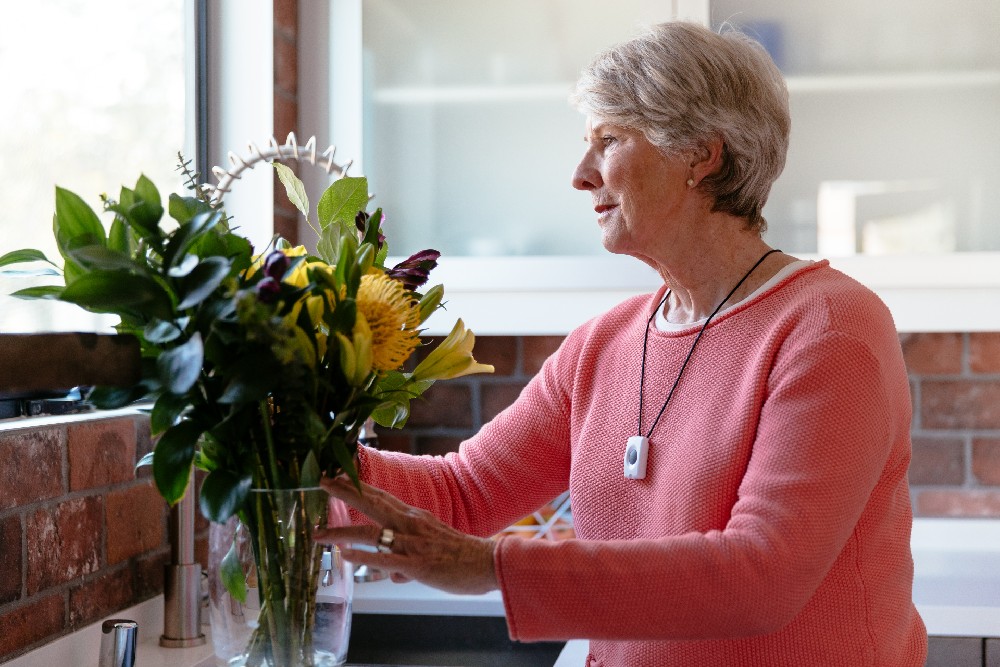 Security sensors
Security sensors are small sensors placed on doors and windows that alert you when someone opens or closes a door or window. When your system is armed, security sensors will trigger an alarm, alerting both you and Vivint Monitoring.
There are three main types of security sensors:
Door sensors
Window sensors
Glass break sensors, which alert the monitoring center if glass is broken
Another helpful feature of the door sensors is the chime, which will sound if a door is opened. As the customer below can attest, this is helpful for caretakers of elderly people who are prone to wandering:
We LOVE Vivint! The sales rep was very friendly, knowledgeable of the product, and not pushy. He answered all questions and concerns and the inputting of the system was very quick! Our family feels a lot safer now and we are love being alerted when my elderly father opens the doors! Great system to have! I highly recommend it!!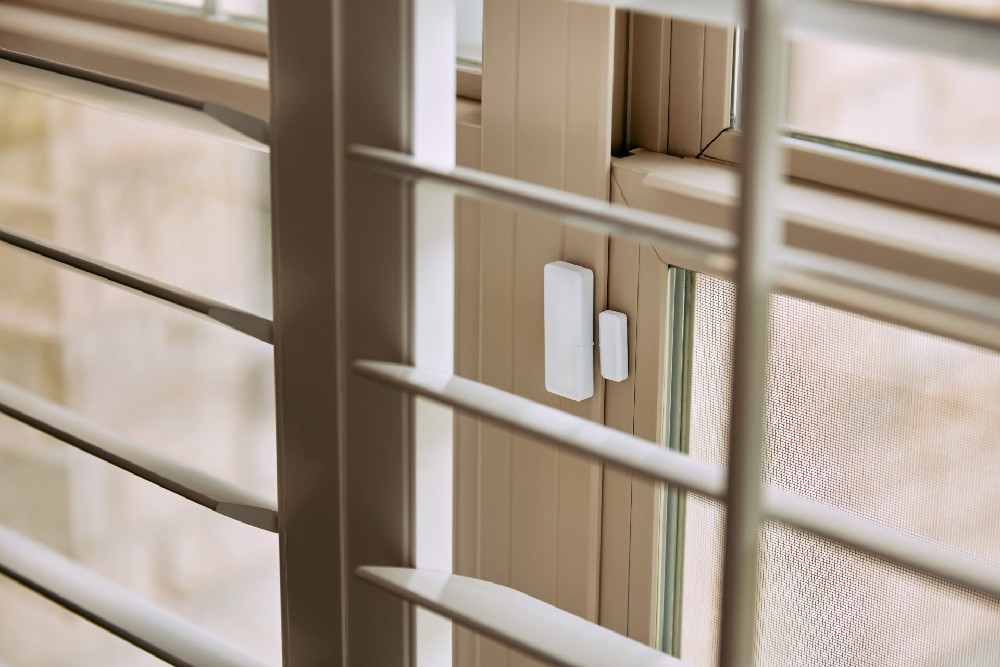 Safety alarms
When it comes to fire or carbon monoxide, every second counts. Vivint's safety alarms include smoke alarms and carbon monoxide detectors that act quickly to detect heat, smoke, or the presence of carbon monoxide.
If an alarm sounds, you can get to safety while Vivint Monitoring helps contact emergency services.
There are many home monitors out there. As Senior Citizens, we highly recommend VIVENT! We have had a "smoke detector emergency" that Vivent responded to, told us to leave house and called local fire department. So we KNOW they are taking care of us! Also, when we changed telephone providers and were having issues with Vivent/phone connections, Vivent sent a tech to our house who spent a good deal of time correcting the problem!!!! We highly recommend!!!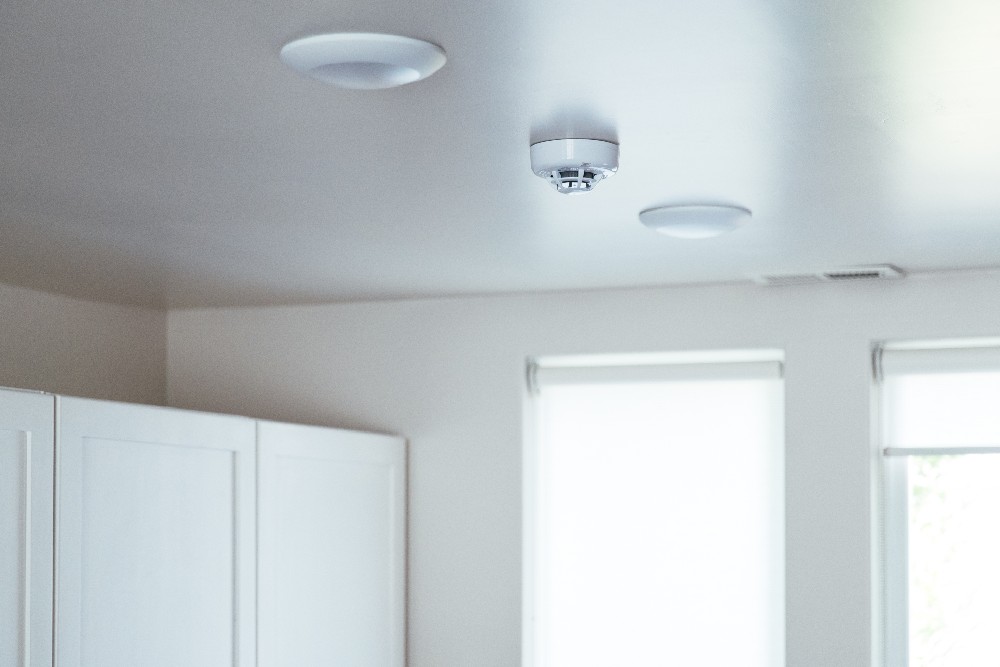 24/7 monitoring
Because an emergency can happen at any time, 24/7 monitoring is essential for a senior alert system. Vivint provides round the clock monitoring, so someone is always there to help whether you're home or away.
For caregivers or adult children, it's also helpful to know that someone will respond if a senior experiences an emergency and you're not there to help:
I purchased this for my mother who fell and broke her hip. It is nice to have her secure at the touch of a button.
Quick response - always! Courteous and helpful - always! Awesome to work with! I feel my elderly mother is constantly watched over and safe!
Many of our customers—even those who haven't had to use their panic buttons in an emergency yet—have also been impressed with the fast response times:
We have been very pleased with our equipment and the service we have received. In addition to the outside cameras to show us the yard, driveway, deliveries, my wife has a "panic button" she wears around her neck in case of a fall or medical emergency. She has accidentally set it off a few times while getting used to it. We get a call from Vivint checking on her before we can get across the room to turn the alarm off!! Excellent!
Smart control
It's easy to control your Vivint system, whether with the Vivint App or the Smart Hub.
The Smart Hub, which attaches to your wall, features 2-way talk so you can speak to customer service or Vivint Monitoring at any point. The HD screen is easy to see and operate, and it also features one-touch emergency callouts, so you can immediately call for help with the push of a button.
Seniors will also find the Smart Hub easy to operate, like this customer:
Technology has been getting better and easier to use. So after almost 12 years, I decided to try something new and that's why I chose Vivint. The panel was easy to access especially for elderly family members and the instructions are simple to follow. With add-on camera surveillance I can always check on my family even at night while I am at work. It gives me peace of mind knowing they're safe.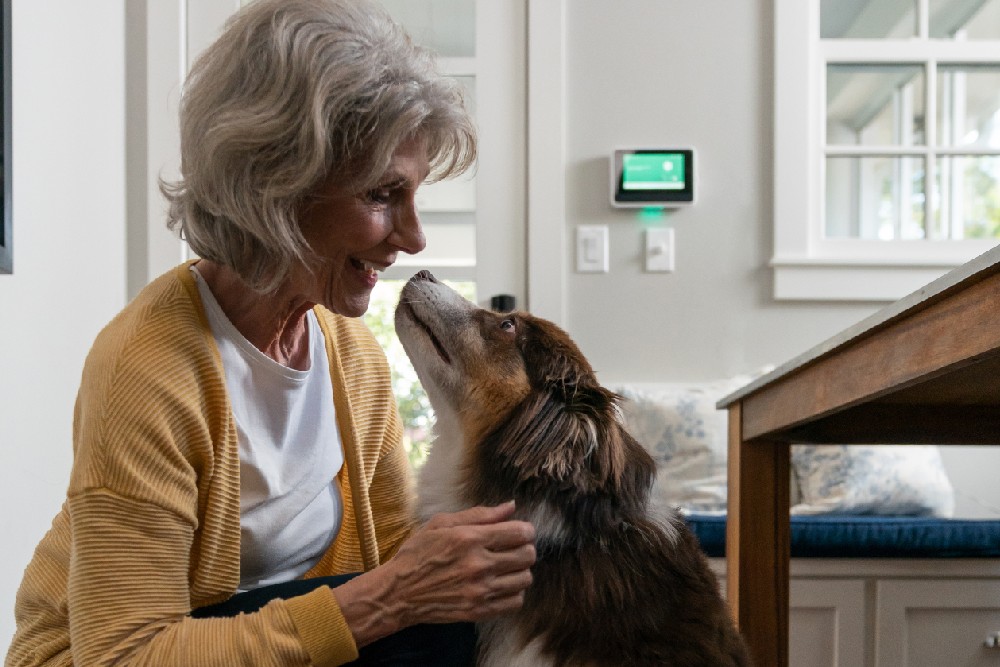 Indoor camera
The Vivint Indoor Camera makes it easy to check on and stay in touch with a loved one. You can access the camera's footage at any time from your Vivint app. It features two-way talk, so you can ask an elderly parent if they are alright or need any help right from the camera. And if they need to get ahold of you quickly, the camera's one-touch callout feature lets them call you with the touch of a button.
For family members, the peace of mind that comes with being able to check on loved ones—while allowing them to remain independent—is priceless:
I recently purchased a Vivint system for my elderly mother who has Alzheimer's. I love the system! I've never owned a security system before. Both the salesman and the installation tech were wonderful in taking time to explain everything. The peace of mind in being able to monitor my mother in her home is invaluable, and it will allow her to remain independent at home longer. I would highly recommend Vivint!
We have had Vivint Security about 4 yrs now and like the system and company. They have been good at alerting us whenever their has been a problem at the property. We have an elderly parent at the home and like being able to check in on her with our HD camera during the day. It provides peace of mind to know all is well.
Stay safer at home with Vivint
Staying independent is important for any senior. With a senior alert system from Vivint, you or your elderly loved one can stay at home while having the confidence and peace of mind that help is available—day or night—with the push of a button.