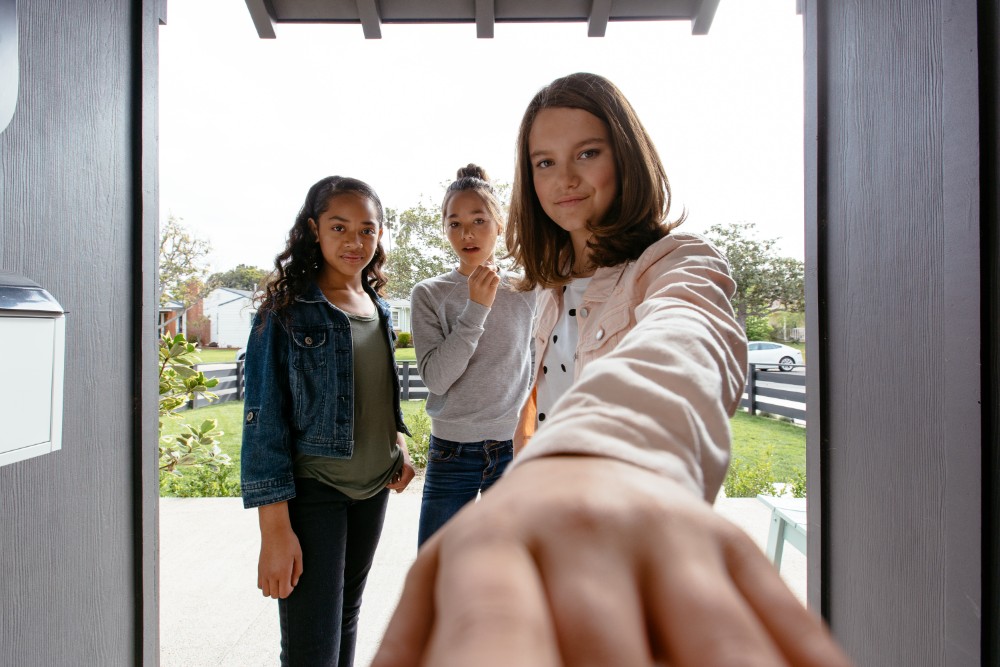 Kids are cute—but sometimes they are impulsive. Luckily, as parents, you've been around the block before and can impart some of your wisdom to help them stay safe and sound.
Answering the door safely and politely is one of those areas where kids can benefit from guidance from the adults in their lives.
Kids should feel empowered to answer the door and engage with the outside world. But if you need to run a quick errand and leave your child home alone (assuming they're old enough), you can provide them with a few ground rules so they can answer the door safely.
Here are 6 tips to help your kids learn to safely answer the door.
1. Look outside first
It's simply not safe to swing the door wide open without checking who's on the other side (no matter how old you are). Let your children know that a window, peephole, or doorbell camera are safe ways to see who's there before opening.
If your child doesn't know the person at the door or feels unsafe, let them know they can always ask you for help. And if you're not home and have a doorbell camera installed, you can view your front door from anywhere to see who's knocking and let your child know what to do.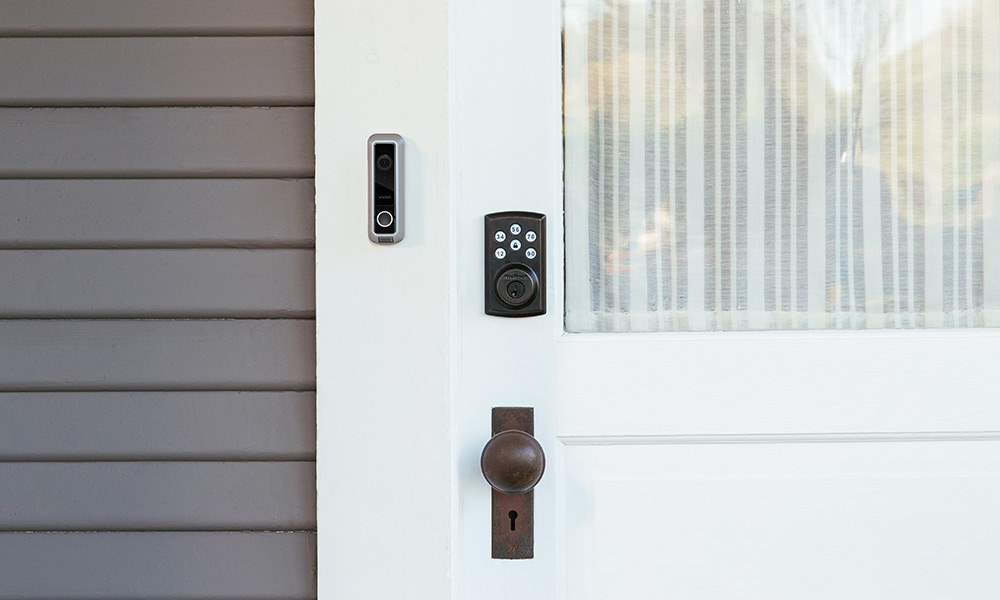 2. Ask who's there
If your child can't see who's at the door or isn't sure if they recognize the person, another tip is for them to simply ask who's there.
This way, your child doesn't have to open the door if they don't feel comfortable. If you have a doorbell camera that includes a two-way speaker like the Vivint Doorbell Camera Pro, they can safely talk with anyone at the door without having to open it via the control panel. If you don't have a doorbell camera, you can also instruct your child to shout through the door and ask, "Who is it?"
Then remind them that if they don't know the person, it's best for them not to open the door.
3. Don't open the door wider than the width of your head
In some cases, however, it may be entirely safe and appropriate for your child to open the door, such as if there's a police officer at your home. 
If your child decides to answer it, one of the best safety tips for children at home is to not open the door wider than the width of their head. And if you have a chain lock on your door, it's best to leave the lock in place until your child knows it is safe to fully open the door.
When they do open the door, they can ask for the person's identification. Police officers or utility workers should have identification with them. Let your kids know that observing the person's clothing and appearance also can help them determine if the person is who they claim to be. You can also teach children that a utility worker will be wearing a company uniform and not just a pair of jeans and a T-shirt.
And as side note, if you anticipate a friend or family member will be visiting your home while your child is there alone, give them a heads-up beforehand so they know what to expect.