In 2005, a little picture book called Elf on the Shelf: A Christmas Tradition was published, starting a fun game for families to participate in each holiday season.
The story goes like this: Santa uses elves to help him know who has been naughty and nice throughout the holiday season. His elves hide in people's homes, then fly back to the North Pole at night to give Santa a full report of whose been naughty and nice. Before the family wakes up each morning, the elf flies back to the home and hides.
By hiding in a new spot each morning, the elf and the family play an ongoing game of hide and seek.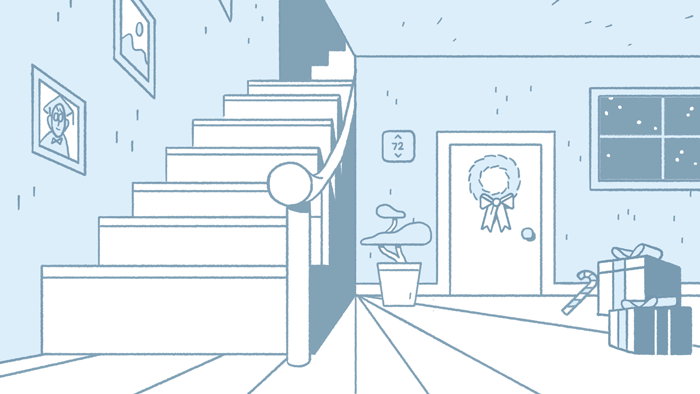 All you need to start this tradition of your own is an elf on the shelf kit and a little imagination. What makes this activity fun is hiding your elf in funny and surprising situations each day, so get creative!
If you need a little inspiration, or if you already have one and need some new elf on the shelf ideas, here are 10 fun ideas to try this season:
1. Nothing like a long, luxurious bubble bath
Your family will get a kick out of this creative elf on the shelf. Fill a crockpot or bathroom with cotton balls, then position your elf so it looks like he's taking a bubble bath. Add fun accessories like a little towel or rubber ducky.
2. What? An elf's gotta eat
One simple idea is to make your elf look like he's been caught sneaking a snack in the cupboard. Mini foods like powdered donuts or chocolate chips work well for this. You can make it look even more creative by putting a little of the food on his face.
3. Give a little service
Another creative elf on the shelf idea is to make your elf a "kindness" or "service elf." Hide your elf along with suggestions of good deeds your family can do. The ideas will depend on the ages of your children and their abilities, but a few ideas include:
Place your elf next to a brownie mix and pan with the note, "Let's make brownies for the neighbors!"
Put your elf next by a snow shovel or gloves and a note suggesting you shovel snow for someone.
Hide your elf next to a stuffed animal or doll with a note that says, "Hug someone you love today!"
4. Hangin' with my egg-cellent friends
For this idea, open a carton of eggs and draw funny faces on a few of them, then place your elf by the carton with a pen or marker. Make sure to position the eggs so your kids will be able to see them when they open the refrigerator door.
Pro Tip: Up your elf game with an indoor camera. By carefully positioning the camera, you can capture video footage of the elf appearing each night. Then, in the morning, you can tell your kids your camera caught the elf in action. This adds a level of authenticity and excitement to this fun activity for your kids.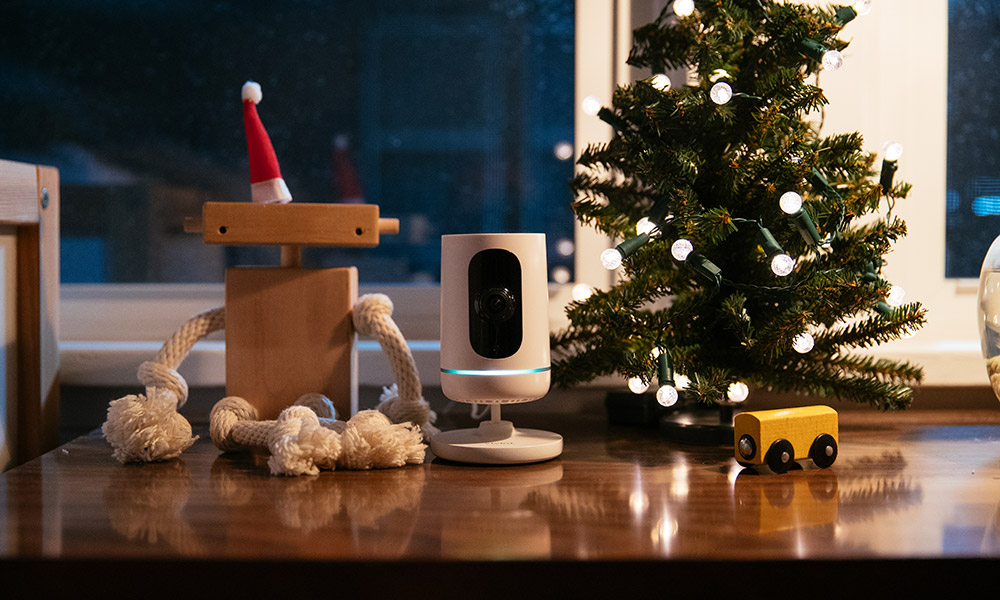 5. Giddy-up, cowboy!
This one requires a toy animal (such as a horse, dinosaur, lion, or dog) that is big enough for the elf to "ride" on. You can even make a theme around it, like a rodeo or safari.
6. Make some flour angels
You don't need snow to make snow angels with your elf on the shelf! Use a handful of sprinkles, flour, small candies, or sugar, and then make your elf look like he's in the middle of making "snow angels" by raising his arms to his side.
7. Scaling the mighty walls
Make a climbing wall on a window or glass door for your elf out of Christmas bows, then position him to look like he's climbing up by the bows.
8. Good morning message
Your kids will get a fun surprise in the morning with this idea. Place your elf on the edge of the bathroom sink, making him hold your child's toothbrush or toothpaste. Use toothpaste to write a message on the bathroom sink or mirror.
9. Welcome to my humble home
Decorate a gingerbread house (You can use an elf on the shelf house, make one of your own out of cardboard, or use a gingerbread house kit) and then make it a home for your elf. You can even make him look like he's tending the yard or opening the door.
10. It's a party!
Throw a party for your elf and some of your kids' toys with this fun elf idea. Use markers and paper or your computer to make a simple miniature Twister board. Then, position the elf and a few toys of similar size on the circles. If your elf is a little more mischevious, you can have him play a game of spin the bottle with the toys.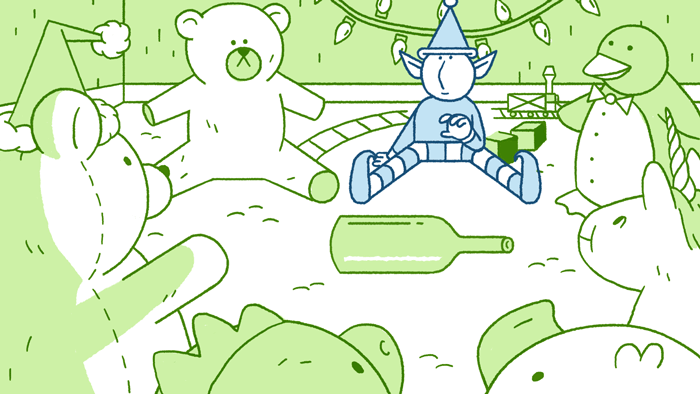 Elf on the Shelf is a fun tradition for families that kids of all ages will have fun with. Whether this is your first year doing elf on the shelf or an ongoing tradition, these ideas will help create happy memories this holiday season.