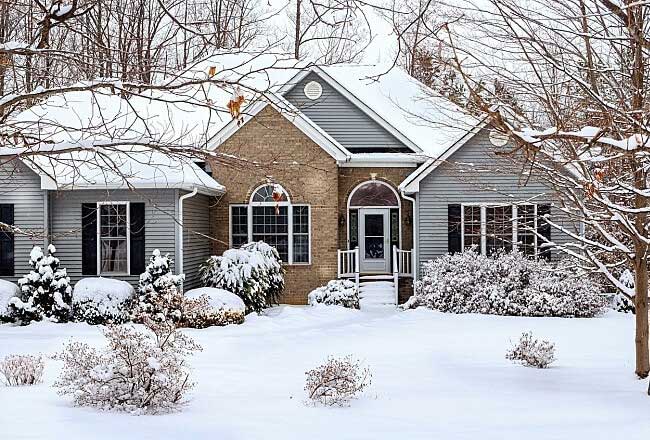 Preparing for the holiday season isn't an easy task. There are many things to consider during the holidays, such as packing for a vacation getaway or decorating the home. With all the holiday baking and entertaining that's involved with this seasonal preparation, it's easy to get distracted. At times, you might forget some easy holiday safety tips during all the chaos. Follow these simple safety tips to keep your home — and your family — happy and safe during this special time.
Be careful on social media
It's hard to not be excited when you're planning a weekend ski trip or an ocean cruise during the holidays. You want to share your good news and vacation plans with all of your close friends and family, and let them know when you'll be gone and what your plans are while you're away. Consider telling them your exciting news in person rather than posting about your holiday vacation plans on social media, so that you're making the information less public. You can even tweak the privacy settings in your social networks so only certain users can see updates, adding an extra layer of protection to your vacation information.
Consider your lock options
Whether it's for a few hours or a few days, make sure you remember to lock your doors and windows before you leave home. An electronic door lock can give you peace of mind, especially if you tend to wonder if you forgot to lock the front door before you left. An added benefit of having an electronic door lock is that it also lets you quickly and easily unlock your door when your arms are full of presents or holiday groceries. A door and window sensor or an outdoor security camera will let you keep an eye on your home and yard while you're away enjoying the holidays.
Stop the paper delivery
You may be off enjoying the ski slopes or sipping hot chocolate with friends and family, but your home should look as lived in as if you were there. Remember to stop the mail, newspaper, and holiday package deliveries, while continuing to have your driveway plowed and your garbage picked up while you're away from home. With remote access, you can have your indoor and outdoor lights turn on when it gets dark and turn off at bedtime to mimic your daily routine. Holiday lights can be added to a timer as well, so your home has a festive holiday feel like the other homes in the neighborhood without you needing to be there to make it happen.
You may want to consider varying the times that the indoor lights come on in your home. The kitchen light can be turned on in the morning when you typically enjoy a cup of coffee, and then turned off as it gets lighter outside. As it gets dark, the lights in the living room — even the television or holiday music — can be turned on. Timers can also easily shut these off when it would be time for bed.
Don't advertise your absence
After buying that brand new big screen TV or a home entertainment system, you shouldn't leave the empty packing box near the front curb with the garbage. That empty box tells everyone who drives by that you have something brand new and expensive inside your home. Instead, break the box down or cut it up, and place it in your recycling bin. An even better choice is to take the empty box directly to your local recycling center. If you're worried about leaving your home unsupervised, install outdoor camerasthat can be accessed from anywhere with a few simple taps of your smartphone!
There are so many fun memories to be made during the holidays. Follow these easy holiday safety tips so that you can focus on enjoying your holidays and the time you spend with your friends and family. These simple suggestions will help you feel secure and prepared for your time away from home.