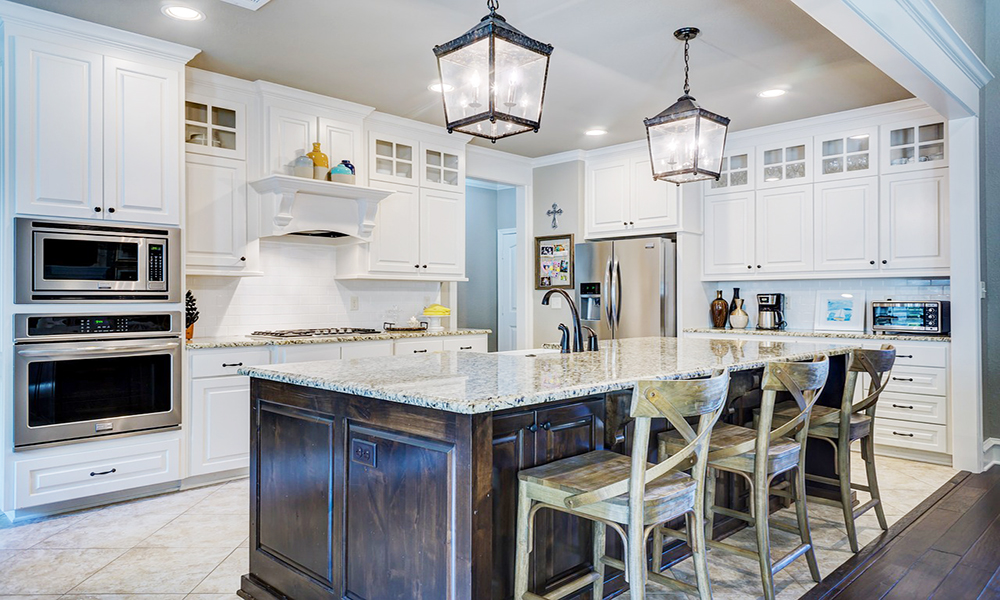 When it comes to kitchen designs and planning a new kitchen in your home, there's a lot to consider. Even still, it's an exciting opportunity to shape the space exactly how you'd like it. Make sure you don't forget any important factors by reading our top tips when planning any new kitchen designs:
How will you use the room?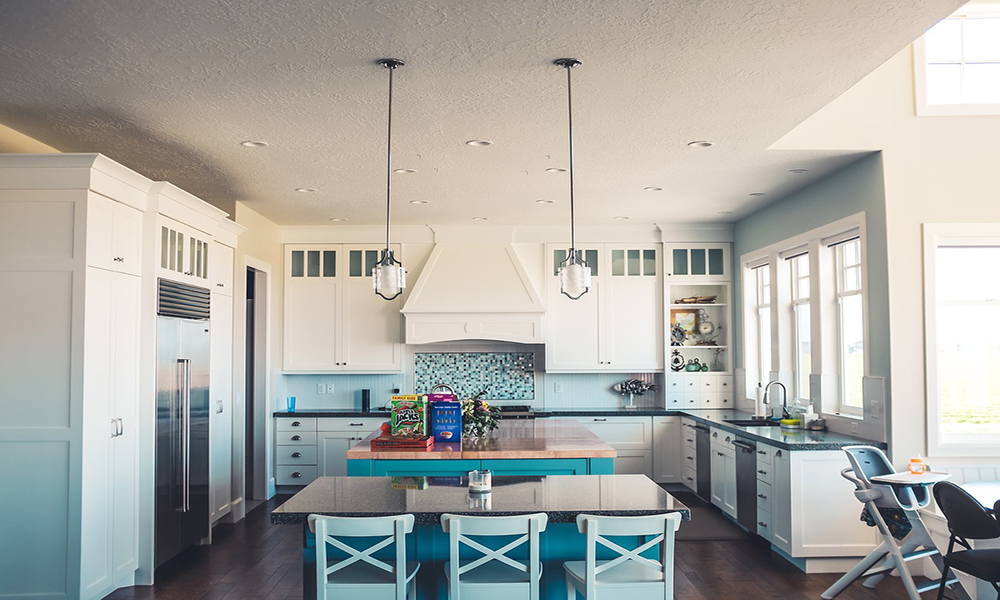 First of all, think about how you're going to use the room. Is it a busy family hub? If so, will you need to make it bigger by extending your house or knocking down a wall between two rooms? Decide whether you need a large family dining table to sit around, a small coffee shop style table or a counter with high stools. Consider changing the position of your cabinets and appliances to create a better flow. It may even benefit you to open up a new doorway or block an existing one.
Budget and planning
Do you have a renovation budget in place? If you need to keep costs down, perhaps you can retain the current kitchen layout and replace the cabinet doors, fixtures and fittings. Also consider whether you'll do the work yourself or need to hire a builder. If your kitchen is going to be out of action for a week or more, figure out if you can set up a temporary one in another room or the garage with a microwave, toaster and hot plate.
It's also important to include costs for any new flooring and new appliances you may need. Consider adequate heating and lighting in the room. Don't forget to plan for plenty of power sockets in strategic places around the room, such as near the counter tops for your small electrical items.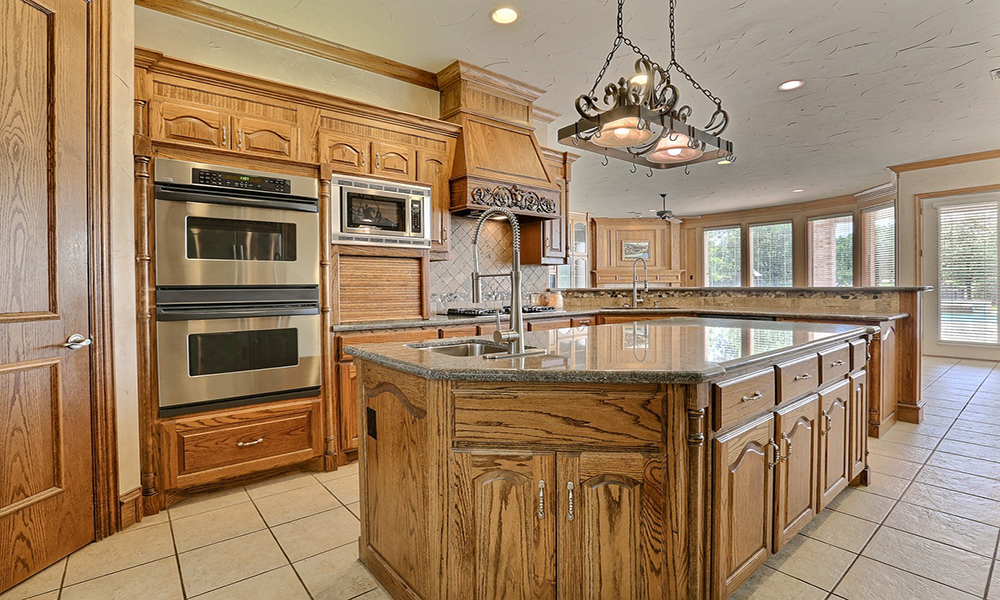 Decide whether to have a freestanding stove or a built-in oven, and pick a gas or electric hob. There also may be a need for an extraction unit to remove smoke and cooking smells. This addition is especially important when you have a home that has an open floor plan.
Kitchen designers recommend having an invisible "working triangle" shape between your sink, cooker and fridge, as it's more efficient for food preparation, cooking and keeping everything easy and safe. While in this section of the kitchen, consider what sort of counter top you'd like to have. Composite types are hard wearing and cheaper than marble or granite. Concrete is very popular and on-trend, but it's porous so you have to look after it well. Similarly, wood looks nice, but you have to treat it with care to avoid food staining and burn marks from hot pans and cooking utensils.
You may think a faucet is merely a faucet, but you can get chef-style ones with a flexible spray fitting. How about a faucet on the counter that dispenses cool filtered water or hot water to make an instant cup of tea?
To be sure that your planned layout will work, draw it on a piece of paper and measure everything more than once. Write down all your measurements, as well. Some kitchen websites allow you to virtually plan your kitchen online with special software, which helps you visualize where things will go. If you aren't confident about measuring and planning the room out yourself, you may want to consult a kitchen designer.
What's your style?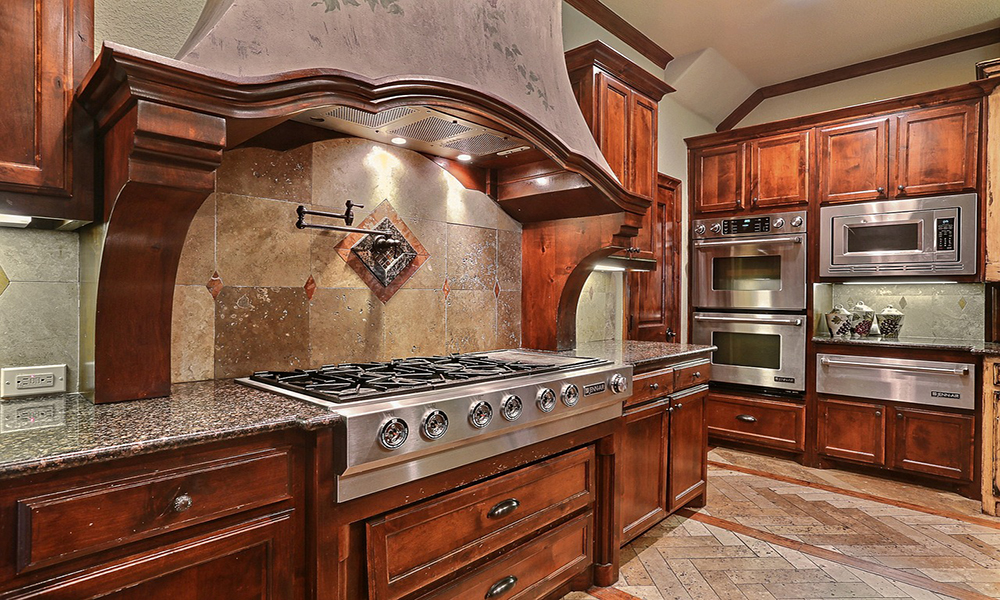 Kitchen designs come in many varieties. You may have a strong idea about how you'd like your new kitchen to look. There are many fun and funky kitchens with bright colors, such as zingy citrus shades or hot pinks. A Scandinavian style may be more your speed, as this popular choice has white cabinets and blond wood finishes. Classic or traditional kitchens usually feature Shaker-style cabinets in blues, grays or neutral colors, while rustic — also called farmhouse — provides a homely, traditional feel with hand-built cabinets in natural wood with exposed brick walls.
For those industrial trend lovers, you may want to look for cool metals such as stainless steel and fashionable copper, concrete finishes and urban gray tiles. If you prefer modern, sleek kitchens, look for cabinets in minimal styling without handles and a gloss finish.
If you're still in need of inspiration, head online and search for the types of kitchens that appeal to you, or check out the latest home interior magazines for ideas. Think about what sort of kitchen would be appropriate for the style/age of your home.
Interested in turning your home into a smart home? Contact Vivint for more information.