People are flocking to South Carolina in record numbers—in fact, it's the third-most moved-to state in the country. The Palmetto State is popular among retirees and young families alike. And with a beautiful climate, plenty to see and do, and famous Southern charm, what's not to like?
Whether you've lived in South Carolina all your life or you're a recent transplant, securing your home is a top priority. Read on to find out how to choose the best security system to keep your home and family protected.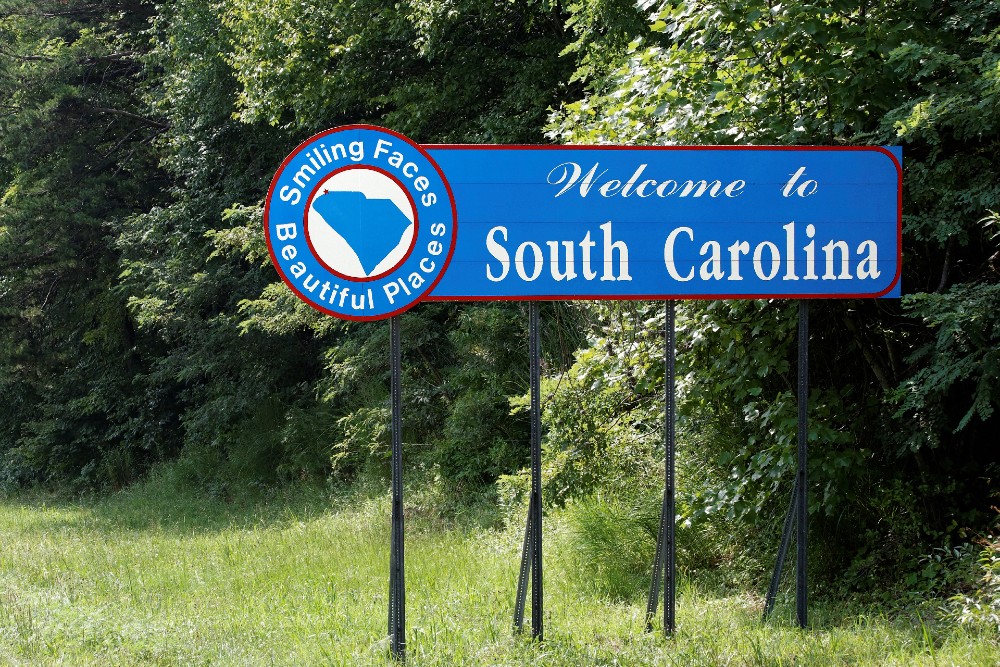 Home security systems for South Carolina residents
So what should you look for in an alarm system? With so many different features and capabilities, it can be hard to narrow it down. As a general rule, you'll want to look for a wireless security system and security services that include the following:
Security sensors
When your system is armed and a security sensor is triggered, your system's alarm will sound, alerting you of unauthorized access. Security sensors are placed in various entry points and locations throughout your home and work in different ways, including:
Door and window sensors that are tripped when a door or window is opened
Motion sensors, or burglar alarms, that are triggered by movement within the home
Glass break detectors that measure the sound or vibration from breaking glass and will sound the alarm
Safety alarms
In addition to protection from burglars, safety alarms provide protection against other emergencies that could occur in your home. Homeowners should also ensure their security systems are equipped with the following:
Smoke detectors, which are required by law in South Carolina
Carbon monoxide detectors, which are the only way to detect the presence of deadly CO
Water sensors to alert you to leaks, which can quickly cause costly damage to a home
Medical alert pendant that automatically puts you or your loved ones in contact with help in an emergency
24/7 monitoring
There are two types of monitoring for home security systems—self-monitored (DIY) or professional alarm monitoring. With a self-monitored system, the responsibility to verify that the alarm is the result of an actual emergency and not a false alarm and contact emergency responders lies on the homeowner. Obviously, this can be difficult when you're not home.
For this reason, it's better to go with a home security company that offers 24/7 professional monitoring. If a burglar or safety alarm goes off, the professional monitoring center is immediately notified. They will then contact emergency responders on your behalf so you can focus on getting your family to safety.