The Palmetto state is known for mild temperatures, beautiful landscapes and, of course, Southern charm. With its relatively low cost of living, South Carolina is understandably a popular relocation spot for retirees. And people of all ages appreciate the state's reputation for delicious barbeque restaurants and relaxed pace of living.
Even with all its charm, South Carolina also has areas that struggle with crime. For instance, the city with the highest crime rate in South Carolina is Orangeburg. This city has a violent crime rate of 17.3 per 1,000 residents and a property crime rate of 65.6 per 1,000 residents. Both rates are far higher than the state average. As for vehicle theft, the crime rate is 2.80 per 1,000 residents, which puts South Carolina 13th out of all states.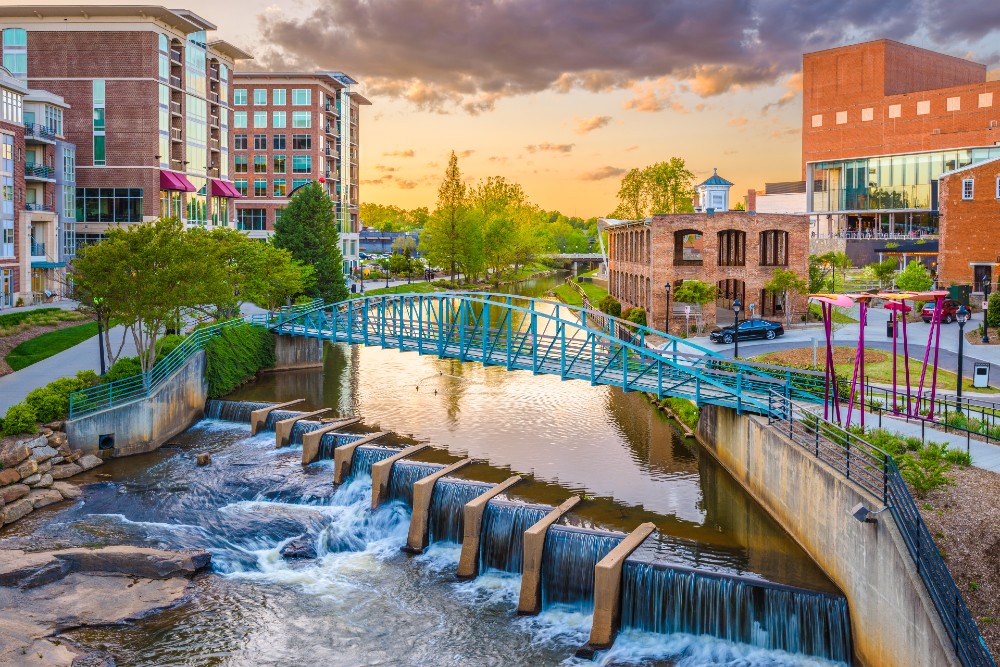 Crime in Greenville
Greenville is a lovely and scenic city that gives residents easy access to sprawling gardens, several historical museums, and picturesque nature trails. This city is also home to the popular Greenville Zoo, which provides families with many intriguing exhibits and dozens of unique species of animals to see.
The crime rates in Greenville are 7.07 violent crimes per 1,000 residents with 37.37 property crimes per 1,000 residents. Some of the safest destinations to live in Greenville include Alta Vista, Montague, and Wade Hampton South.
Crime in Myrtle Beach
Myrtle Beach is a highly popular vacation resort and city that delivers sandy beaches, fun activities, and delicious restaurants for residents and tourists alike. Beaches stretch along 60 miles of the city for plenty of sand-and-surf fun. If you love to golf, the city hosts several premier courses made with celebrity designs.
Since it's a major tourist destination, the crime rates in Myrtle Beach are high. Violent crime occurs at a rate of 12.16 per 1,000 residents while property crime rates are 82.37 per 1,000 residents. The safest neighborhoods and locations in Myrtle Beach include Carolina Forest, Pine Island, and Osprey Cove.