U.S. News & World Report recently named Vivint Smart Home the "Top Home Security System of 2019," the highest recommendation given by the company for a complete package of home automation and security.
This decision came after an exhaustive review of many DIY and professionally-installed home security systems on the market and included feedback from customers, interviews with independent experts, analysis of third-party reviews, and fact-checking claims against the systems themselves.
Why home security reviews matter
For most people, any big purchase or decision comes after a significant amount of research, whether it's reading reviews online, getting recommendations from friends and family, or trying it out for yourself first.
Online reviews are particularly powerful; in fact, 90% of consumers read online reviews before checking out a business, and 84% of people trust online reviews as much as a personal recommendation.
When you're shopping for a home security system, trusted, third-party reviews from experts play a big part in the buying decision. And they should—when it comes to the safety and security of your home, you want to make sure you're getting the best.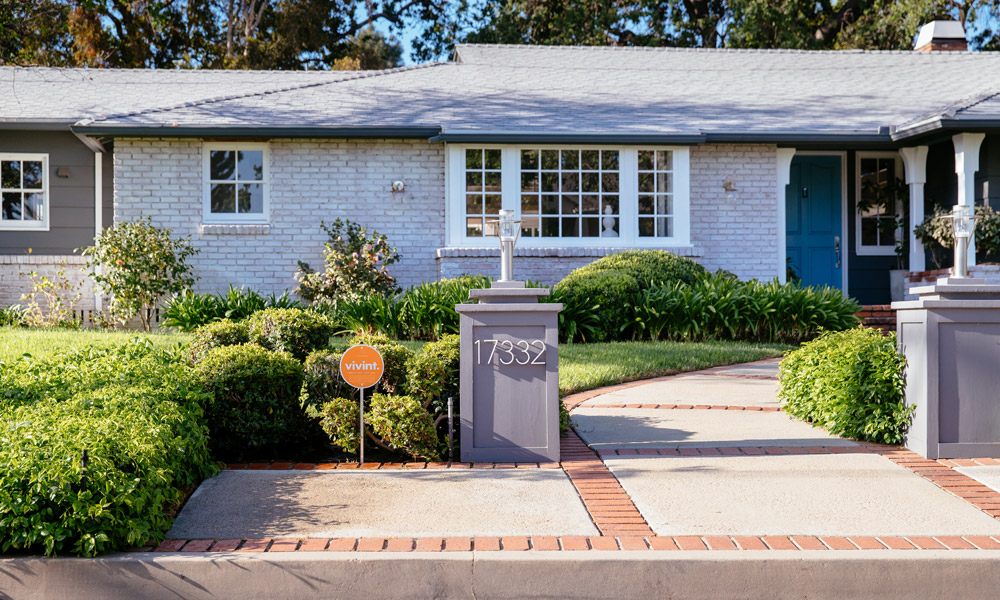 Take a look at a few of the U.S. News & World Report findings and see what sets a Vivint security system apart from the rest.
Top Home Security System of 2019
A wide array of features, professional installation, and integration with the Vivint Smart Home app are a few of the reasons U.S. News & World Report named Vivint Smart Home the Top Home Security System of 2019.
Each of the system's components work together to provide a comprehensive, best-in-class home security system that covers many of the threats a home might face, including burglaries, fires, carbon monoxide, and flooding.
Customize your security system to meet your needs
You can customize your Vivint home security system with a number of different components, including:
Motion sensors: know when someone is on the move
If a burglar or unauthorized person happens to get into your home, motion sensors will catch their movements and sound an alarm. You'll also receive a notification on your smartphone via the Vivint Smart Home app, and our 24/7 monitoring specialists will also be notified.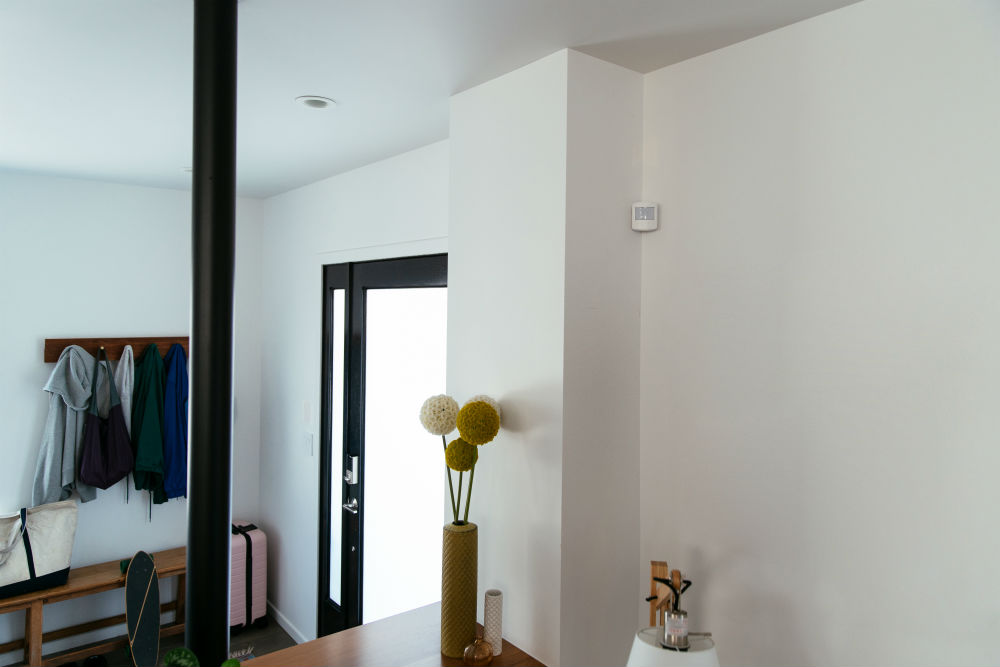 Outdoor cameras: see what's happening outside your home
Keep an eye on your yard with outdoor surveillance cameras. Movement will automatically trigger recording, and you can view the live video feed via the Vivint Smart Home app or watch recorded clips at a later time. The outdoor camera's HD resolution and infrared LED night vision mean you'll always get a clear picture of what's happening on your property.
Smoke detectors: an updated approach to home safety
Vivint's smoke detectors are designed to detect both smoke and rapid changes in heat. When every second matters, the extra warning can help get you and your family to safety. The smoke detectors are integrated into the Vivint system, which alerts our monitoring specialists when the alarm sounds so they can notify emergency services when the first signs of fire are detected.
Door and window sensors: secure critical entry points
The two most common entry points for burglars are the front and back doors and first floor windows. Vivint's door and window sensors sound an alarm if unauthorized entry is detected, so you'll always know what's going on in your home. Glass break sensors can also be added near windows to sound when a window is broken.

Carbon monoxide detectors: guard against the silent killer
Carbon monoxide sends more than 20,000 people to the emergency room each year. And because this deadly gas is odorless and colorless, an accurate carbon monoxide detector is essential. Vivint's carbon monoxide detector automatically unlocks your doors and windows and turns up your furnace fan in order to ventilate your home and start clearing CO levels.
Flood sensors: a little prevention can save big money
The effects of flooding can be devastating, and it doesn't take much—just one inch of water can cost more than $27,000 in damages. Vivint's flood sensors detect moisture levels in your home caused by leaking pipes or broken appliances, then send a notification to your phone so you can take appropriate action.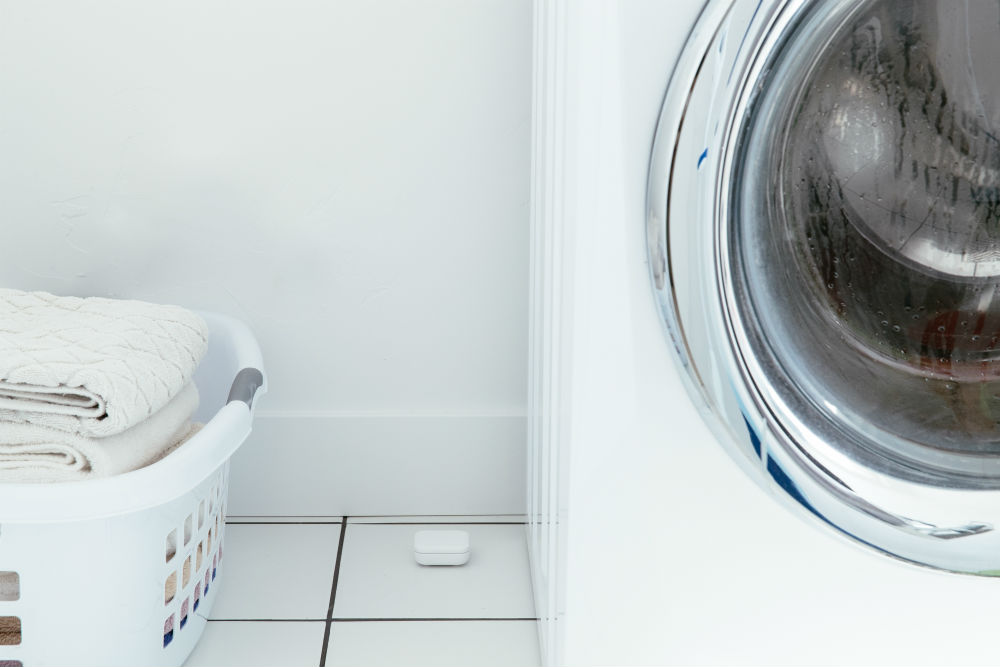 Professional monitoring: we've got your back
While burglar alarms and smoke detectors are excellent as deterrents for alerting people in the home to danger, what happens if no one is around to hear them and take action? Vivint Smart Home provides round-the-clock professional monitoring services to all our customers.
You can reach out to our monitoring team with the one-touch emergency callout button on your system's Smart Hub. If there's an emergency and you're not home, the monitoring service will contact the appropriate emergency personnel for you.
Smart Hub: the heart of a truly smart home
Your Vivint Smart Hub is the central control hub for your entire security system and smart home. From one location, you can arm your system, lock your doors, close your garage door, turn lights on and off, and adjust your home's temperature. The sleek interface also includes two-way talk, allowing you to connect with monitoring professionals or speak to people at your front door via the doorbell camera.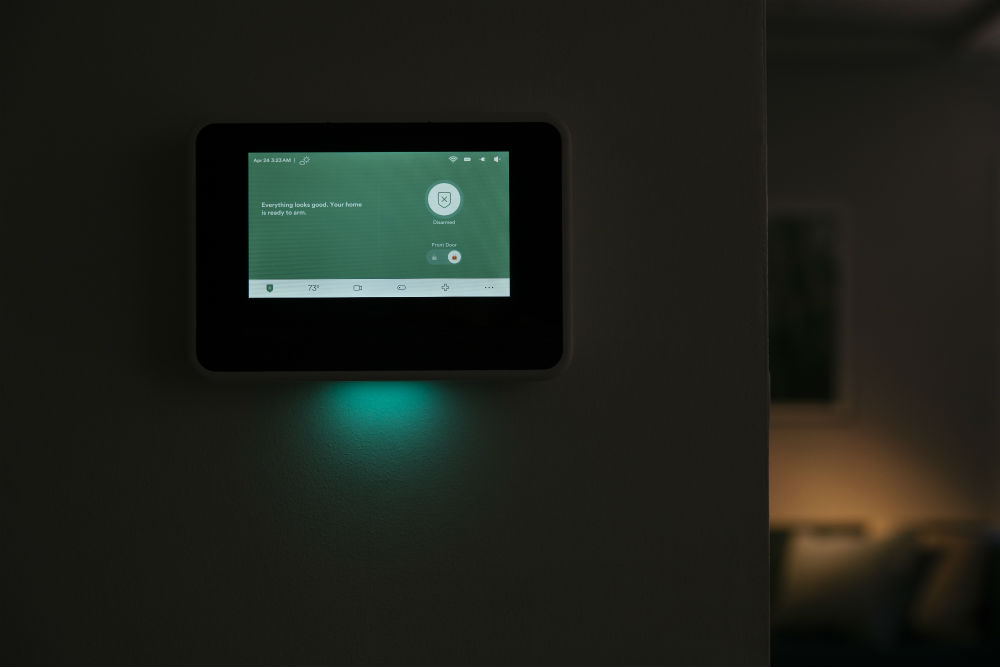 Vivint Smart Home app: your home on your phone
The top-rated Vivint Smart Home app keeps you connected to your home at all times, allowing you to arm your security system, view your surveillance camera feeds, lock your doors, and more. You can also set up custom alerts so you'll receive notifications for certain events, like an alarm going off.
The value of an integrated smart home system
Vivint's home security components integrate seamlessly with our smart home system. According to U.S. News and World Report, "Vivint is a complete home tech solution. The company has an extensive list of tightly integrated equipment, plus its emphasis on an entire smart home provides devices like cameras, door locks and thermostats that are integrated and managed via the control panel or the Vivint Smart Home mobile app."
A complete Vivint Smart Home system includes indoor cameras, doorbell cameras, smart locks, smart thermostats, and smart lighting just to name a few. Each device is part of an integrated system can control via your app or even with your voice.
Best Professionally Installed Security System
Another area that sets Vivint apart from the rest is our professional installation services.
"Unlike the new breed of do-it-yourself systems, you won't lift a finger to install Vivint's system," states the U.S. News and World Report review, which also rated Vivint the Best Professionally Installed Security System. "Moreover, it offers a free home consultation with an experienced security advisor to determine the equipment you need."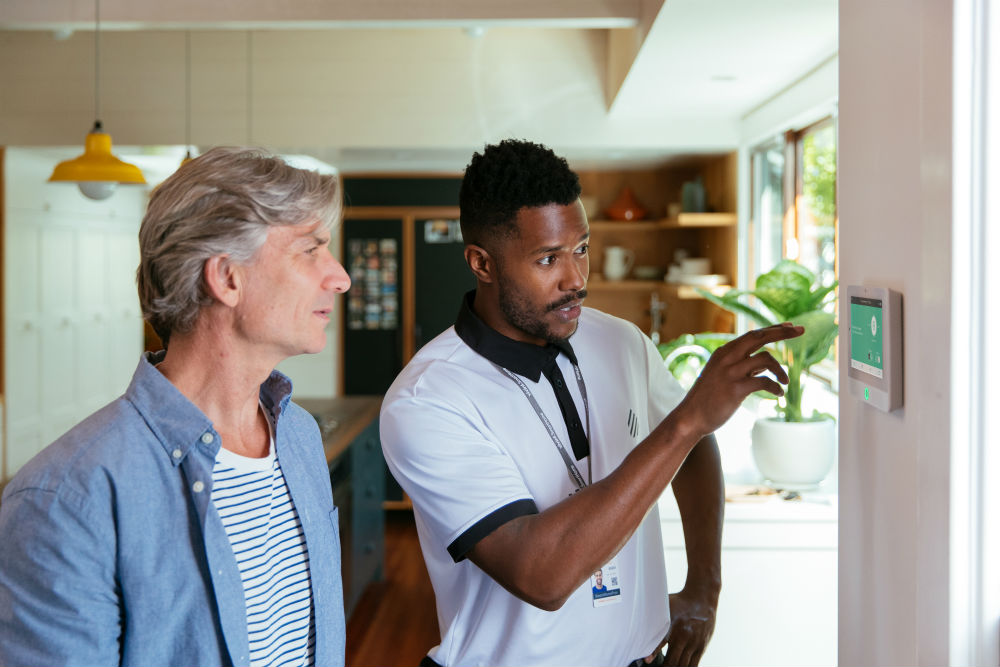 Our professional installation includes a number of services designed to ensure your system is working properly and features everything you need, as well as ongoing support.
Getting started with a smart home is simple. A typical buying experience works like this:
1-on-1 consultation. You'll begin with a free smart home consultation with a Smart Home Pro, where you'll work together to design a smart home system that's customized to your needs.
Professional installation. No need to worry about piecing together a DIY system; our certified experts install your entire system for you, making recommendations about placement in order to get the most out of your system. They'll make sure everything works together seamlessly and train you on how to use your new system before they leave.
Award-winning 24/7 monitoring. 24x7x365 professional monitoring means your home is always being watched over, no matter where you are. Our monitoring specialists will notify you if an alarm goes off, and contact the proper emergency personnel on your behalf if needed.
Ongoing support. The relationship doesn't end once your system is installed. If you ever have questions about your system, or if something isn't working the way it should, our Smart Home Specialists are always available to assist.
With a Vivint system, you get so much more than smart home devices—you get a professionally installed system that works together, plus the ongoing support needed to make sure your system works for you exactly the way you need it to.
Best Home Security System With Cameras
Cameras are an essential part of a complete home security system. They give you a view into what's going on inside and outside your home at all times and can provide valuable information to the authorities if an investigation is required.
U.S. News & World Report also rated Vivint the "Best Home Security System With Cameras," citing the "excellent selection of cameras, including Vivint's narrow doorbell camera that looks like a regular doorbell, and continuous recording of video."
Security cameras you can choose from to monitor your home include:
Doorbell Camera
The Vivint Doorbell Camera, which blends into your home's exterior, not only lets you keep tabs on your entire front porch day or night, but also lets you communicate with visitors via the two-way talk feature. You can access your doorbell camera through your smart home app or Smart Hub to give instructions to a delivery person, welcome visiting relatives, or to simply find out who's at the door.
You can also keep a record of everything that happens with Vivint Playback DVR. The camera automatically starts recording when it detects motion on your front porch—even before someone rings the doorbell—and records the footage so you can view video clips at your convenience.
Outdoor Camera
The Vivint Outdoor Camera provides a live or recorded view of what's happening outside your home day and night. The wide-angle lens provides a broad view that allows you to see more of your property, and night vision and HD resolution deliver a clear view.
The outdoor camera automatically begins recording when motion is detected and notifies you of outdoor activity. You can access your camera feed wherever you are from your Vivint Smart Home app, or review footage you may have missed at a later time.
Indoor Camera
The Vivint Ping Camera is an indoor camera that lets you see, speak to, and stay connected with your family wherever you are. It features two-way talk and a one-touch callout button, so your kids or family members can reach you on your smartphone with the touch of a button.
The Ping automatically begins recording when it detects movement in your home and will send a notification to your phone, so you always know what's going on at home. Like all Vivint security cameras, you can view the camera's live and recorded HD footage from your app.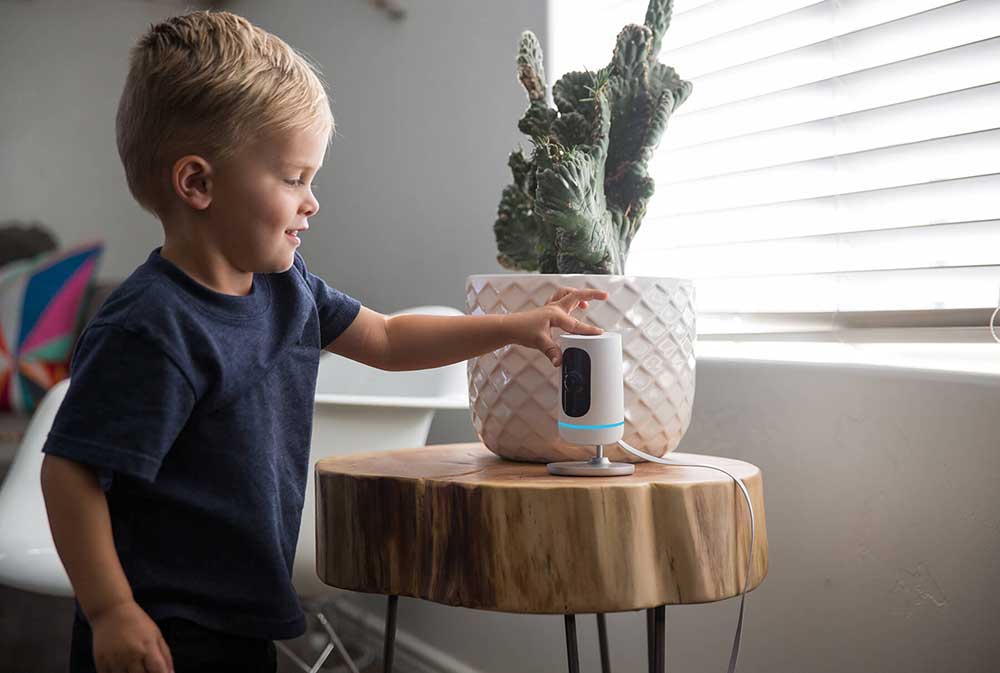 Vivint Playback DVR
Even with notifications sent straight to your phone, you can't always catch what's going on inside and outside your home in real time. That's where Vivint Playback DVR comes in. Playback provides continuous recording of up to four cameras in your home, then saves the footage for 30 days so you can access it at your convenience.
With 1 terabyte (1TB) of storage, Playback also gives you plenty of space to store photos and backup files from your mobile device.
Protect your home with 2019's best home security system
When it comes to the safety and security of your home and family, only the best will do. And when you're looking for the best in home security, look no further than Vivint, who U.S. News & World Report recently named the "Top Home Security System of 2019", the "Best Pro Installed Security System", and the "Best Home Security System with Cameras."
No matter what type of home security system you're looking for, our Smart Home Pros can help you create a customized package to fit your needs. Contact us today at 800.646.1469 for a free quote today.