For people who live along the Atlantic coast, June through November means hurricane season. When a hurricane hits, high winds, rains, and flooding leads to billions of dollars in damage to people's homes, businesses, and property.
While you can't stop Mother Nature, homeowners can still take steps to protect your home during hurricane season.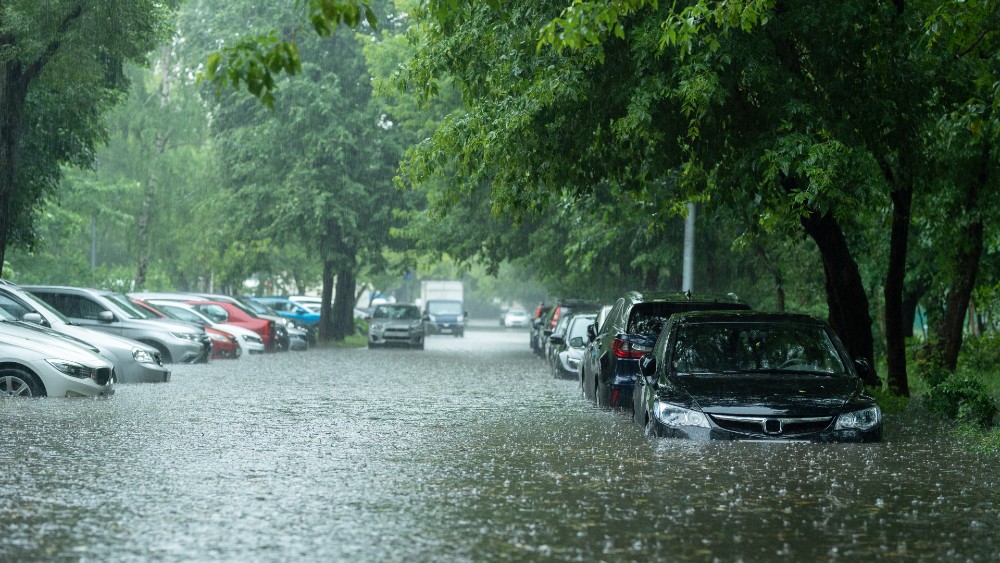 What can a hurricane do to a home?
Protecting your home starts with understanding what exactly causes hurricane damage. The most serious damage from hurricanes comes from a combination of the following:
Strong winds. Hurricanes are rated by severity on a scale from 1-5 based on wind speed. They range from 74mph in a Category 1 hurricane to over 150mph in a Category 5. Strong hurricane winds can cause major damage. Gusts can turn everyday items into dangerous projectiles, uprooting trees, damaging power lines and causing power outages, and blowing away roofs and shingles.
Storm surges. A storm surge is an abnormal rise in water level (as high as 20 feet) as the result of a storm, pushing large waves into the coasts and damaging everything in its path. It also contributes to erosion.
Heavy rains. Heavy rains also occur during hurricane season, producing up to 6 inches of rain in a short period of time and causing flood damage. If your roof has wind damage, heavy rain can also lead to flooding in homes and serious water damage.