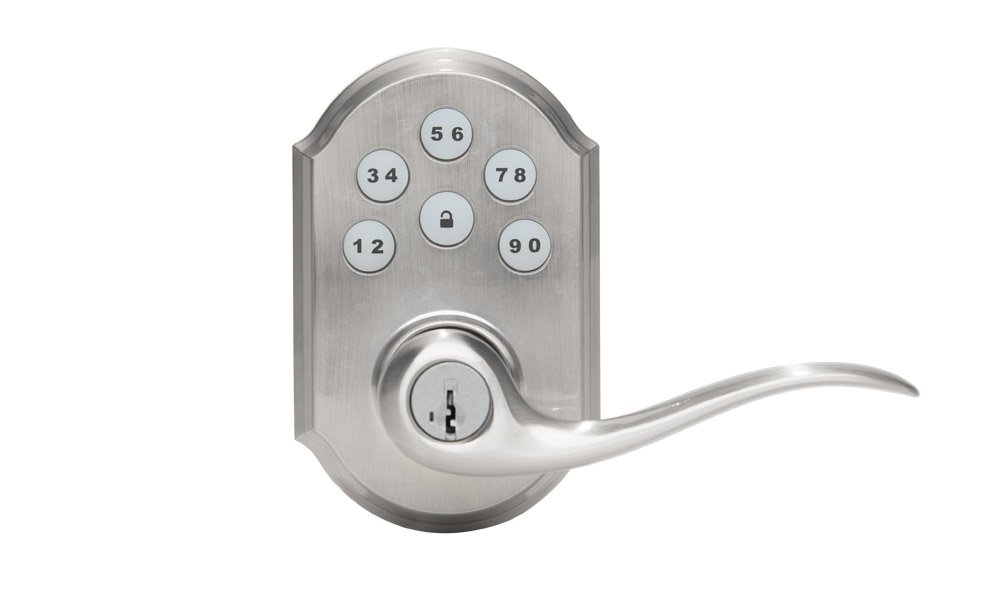 A keypad lock is a great tool, offering you flexibility, security, and of course, safety inside your home. Unlike standard locks that can be forced open with a set of lock picking tools, a keypad lock ensures your home is as secure as possible.
Most people do not think much about the locks on their doors, but there are some factors keypad lock users should keep in mind. With these six tips and tricks, you can guarantee keypad lock success.
1. Learn how to rekey your locks
Vivint keypad locks come with a unique Kwikset SmartKey technology, allowing you to rekey your automatic locks yourself. This technology ensures you can activate a new key when necessary, or program one key to work on all of the doors in your house, offering unparalleled convenience and ease of use for everyone in your home.
2. Program multiple codes
Vivint electronic locks come with the ability to accept multiple access codes, making it possible to provide temporary codes to individuals who may need access when you are not home, like repairers, pet sitters, babysitters, or nannies. These codes can be activated or deactivated at will, giving access to the people you choose, when you choose.
3. Give primary codes only to trusted individuals
If something catastrophic happens, you want people you trust, like parents, siblings, or close neighbors, to have access to your home without the need to activate a temporary lock code. Entrust at least one close friend or family member with one of your primary codes to make sure someone is there to help if you need it.
4. Change codes regularly
Habit is human nature, meaning that it's likely that you may choose the same code for your door as a code you use other places. This means that it's more likely that others will be able to guess your code. By changing your codes often, it's much easier to keep your home and your doors secure.
5. Install the Vivint mobile app
As a Vivint user, few things are more important to your success than using the mobile app. With the Vivint mobile app, you can monitor the status of your whole home, all day and all night. Forget to check the locks before your left? No problem – you can check them using the mobile app. You can also change, enable, and disable lock codes as needed.
6. Check lock batteries frequently
Like all battery-powered devices, the batteries in your keypad locks will die after a certain period of use. When batteries begin to fail, the LED lights on the front panel of the lock will flash to red to give you advanced warning. When the batteries die, the lock will remain in the position it was in, whether locked or unlocked. Although entrance with a key is still possible, keeping the batteries fresh is in your best interest.
Vivint keypad locks provide security when you need it most. Offering an unprecedented level of protection, you can rest a little easier knowing you and your family are safe and sound.