One of the best things about a Vivint smart home is the ability to customize it with specific devices that make the most sense for your home and lifestyle.
Smart lighting is one smart home feature that provides an added level of security, control, and convenience to your home—and is consistently praised by our customers.
Read on to find out why they love smart lighting and the difference it can make in your own home.
What is smart lighting?
Smart lighting integrates with your smart home system to automate your lighting and give you greater control over your lights. You can set your lights to turn on and off automatically based on specific parameters or control them via your Vivint app.
With smart lighting, you can do things like:
Set custom schedules so your lights automatically turn on or off at specific times.
Adjust your lighting from your phone.
Connect with your smart speaker for hands-free voice control.
Create room groups, like "bedroom lights" or "kitchen lights" and control them as a group or area.
Create mood lighting with dimming and different colors.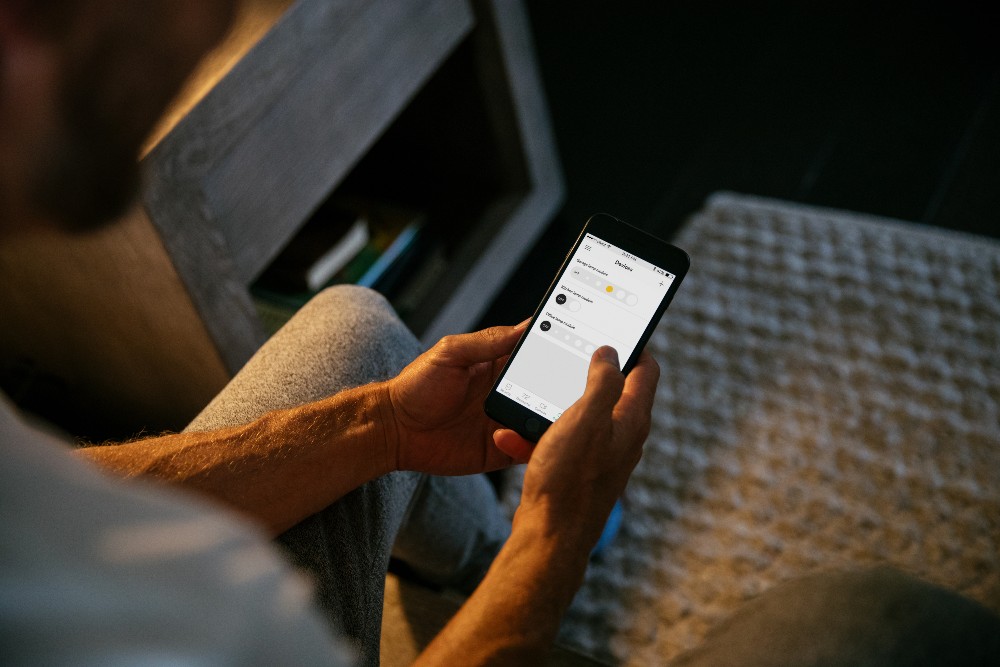 As part of a smart home system, you can also create actions that trigger your lights to turn on. For example, you can set your lights to turn on automatically when you unlock your front door's smart lock or disarm your security system.
How smart lighting works
A smart lighting system integrates the lights within your home into one system that can be automated or managed and controlled via your Vivint app. Unlike traditional lighting systems, which operate independently from each other and require you to turn lights on and off via a switch, smart lighting is hands-free.
Vivint smart lighting uses Philips Hue bulbs. In addition to hands-free control, Philips Hue lights can also be dimmed, change from warm to cool for better ambiance, and come in various colors.
Philips Hue bulbs are also LED, so they're long-lasting. On average, a Philips Hue bulb lasts at least 25,000 hours. Not only will you use less energy, but you won't need to change light bulbs as often as you would with incandescent lights, helping you save money in the long run.
Smart lighting is also simple to set up or add to an existing system, as this customer relates:
I've had great service every time I've called for assistance. My last experience was when I added new smart lights to my system and I was walked through the process over the phone and was able to connect the lights without any problems.