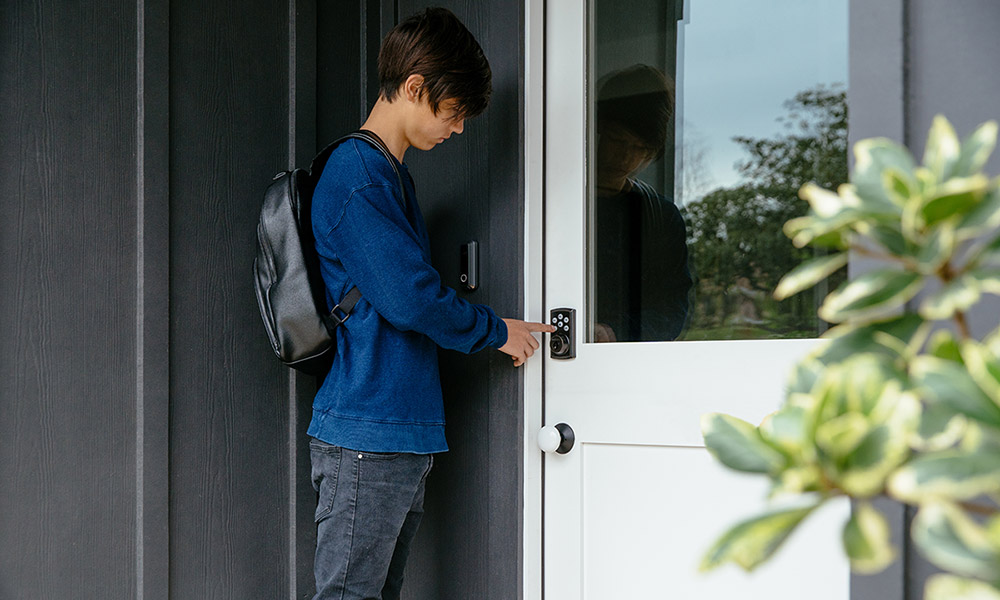 Picture this—you're at work and you get a phone call: your kids forgot the key to the house when they left for school and now they're locked out of the house. Or, maybe your housekeeper is there but you're stuck in traffic.
For many people, the solution is to keep a hidden key under the mat, in a fake rock, or somewhere out of sight.
But is this really the best solution?
The problem with traditional house keys
Most of us have at least one set of keys. When you think about it, though, they're actually pretty inconvenient and even pose a safety risk. Take a look at some of the downsides of keys:
They're easy to lose. If you've ever lost your keys, you're not alone. In fact, one survey found 28% of people lose their house keys at least once a week.
You'll need to make copies. Everyone in your family needs a key, but if you ever get a pet sitter, housekeeper, or someone to water your plants while you're out of town, you'll need to make spares. The more copies of keys out there, the higher the risk of keys being misplaced or getting into the wrong hands.
 

Have lots of extra keys lying around? Talk about a security risk.

 

They're hard to hide. Plenty of people stash their spare keys outside, but finding a spot that's easy to find for you or your visitors also means that it's easy to find for burglars.
They require an extra step. Have you ever left the house in a rush only to ask yourself, "Did I really lock the front door?" Not knowing can leave you worried and stressed.