When it comes to finding the perfect place to call home, safety is a top priority for many families. In the beautiful state of Indiana, several cities and towns offer a safe and secure environment for residents and visitors alike. Here, we explore five of the safest cities and towns in Indiana, backed by specific crime statistics from reputable sources.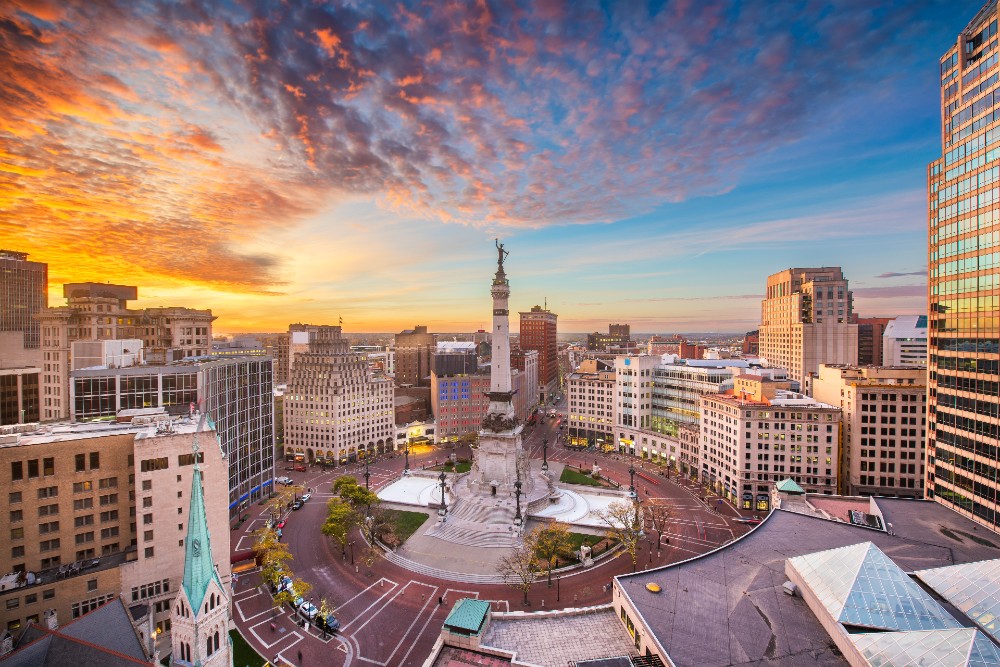 Carmel: the oasis of low crime rates
The first city on our list is Carmel, a thriving city just north of Indianapolis. With its well-planned neighborhoods, excellent schools, and strong community spirit, it's no wonder that Carmel consistently ranks as one of the safest cities in Indiana. The city has an impressively low crime rate, with only 6.73 property crimes reported per 1,000 residents in 202. The national median for the same year was 19 per 1,000 residents. This makes Carmel an ideal place for families and individuals seeking a secure environment without sacrificing amenities.
Woodland Springs
In addition to its tranquility and natural beauty, safety is of paramount importance in Carmel's Woodland Springs neighborhood. This residential enclave is home to Woodland Lake, a gorgeous 46-acre lake that attracts kayakers and pontoon boats. A vigilant neighborhood watch program promotes a secure and peaceful environment for everyone. With crime rates significantly below the national average, Woodland Springs residents can enjoy a worry-free lifestyle while cherishing the beauty of their surroundings.
Zionsville: where safety meets small-town charm
Nestled in Boone County, Zionsville is a picturesque place known for its small-town charm and historic architecture. Despite its growing popularity, Zionsville is a safe haven for its residents. The Zionsville Police Department reported a low total crime rate of 346.93 incidents per 100,000 residents in 2020, making it one of the nation's safest suburban cities. Zionsville is known for its friendly people and strong sense of community.
Holliday Farms
Located just north of Zionsville proper, Holliday Farms is known for being home to a country club and several parks. The community fosters a close-knit atmosphere, where neighbors become friends, and a strong sense of camaraderie permeates. Zionsville's only high school is also nearby, so this is a popular area for families. With crime rates well below the national average, a vigilant neighborhood watch program, and a sense of collective responsibility, Holliday Farms is one of the safest neighborhoods in the entire Hoosier state.