Did you know that several of Indiana's cities are regularly ranked as some of the best places to live? Indiana is a popular place to live because it is affordable, has excellent job prospects, and has many things to do. However, given the state's size, it can take some time to figure out the best places to live in Indiana. To find the perfect Indiana home for your needs, you'll need to do some research. Our guide will provide you with plenty of useful information about Indiana's cities and towns.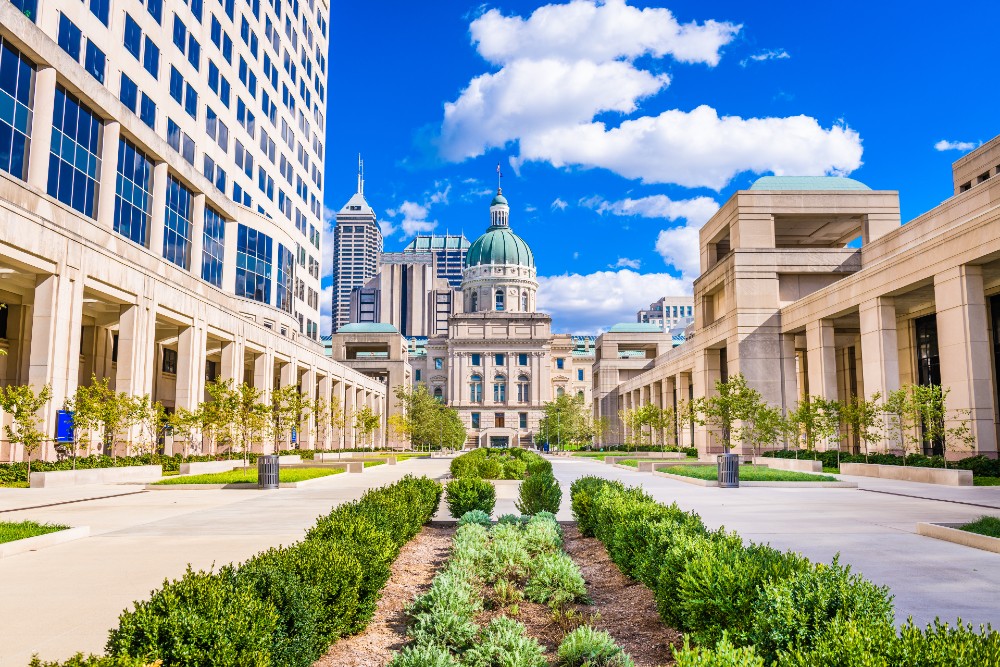 Indiana's best big cities
If you enjoy all the hustle and bustle of big cities, Indiana has a few fantastic locations for you to consider.
Indianapolis
Indiana's capital is both the largest city in the state and one of the most popular places to live. It's ranked as one of the best places to live overall, and the report shows it's one of the best places to retire. Indianapolis has a lot of cultural opportunities such as museums and music venues, and it also contains sports arenas and several universities.
Fort Wayne
Fort Wayne is the fifth cheapest place to live in Indiana. If you're looking for cheap Indiana cities, this is a great choice. The city has a lot of perks, including a bustling economy focused on healthcare and business and several beautiful waterfront locations. It's also known for its excellent downtown design that promotes walkability and resident convenience.
South Bend
Situated next to the University of Notre Dame, this bustling college town features art and culture. It has plenty of job opportunities, and leading industries in South Bend include healthcare, education, and tourism. Many of the abandoned industrial areas are being redeveloped, and the city has revitalized its downtown with walkable streets, popular shops, and trendy nightlife. South Bend has particularly affordable real estate, and it also has a low cost of living. However, keep in mind that South Bend has higher-than-average crime rates compared to other Indiana cities.