With the sprawling Atlantic coastline and scenic Appalachian Mountains, Virginia has a rich history as one of the 13 original colonies in the U.S. While the state is home to numerous urban destinations like Norfolk and Richmond, it's also host to 7.7 million acres of farmland.
Every city in Virginia has at least some crime. If you're wondering how a specific city's crime rates compare to the state average, Virginia's property crime rate is 14.78 per 1,000 residents. The overall crime rate when factoring in violent crime is 17.05 per 1,000 residents.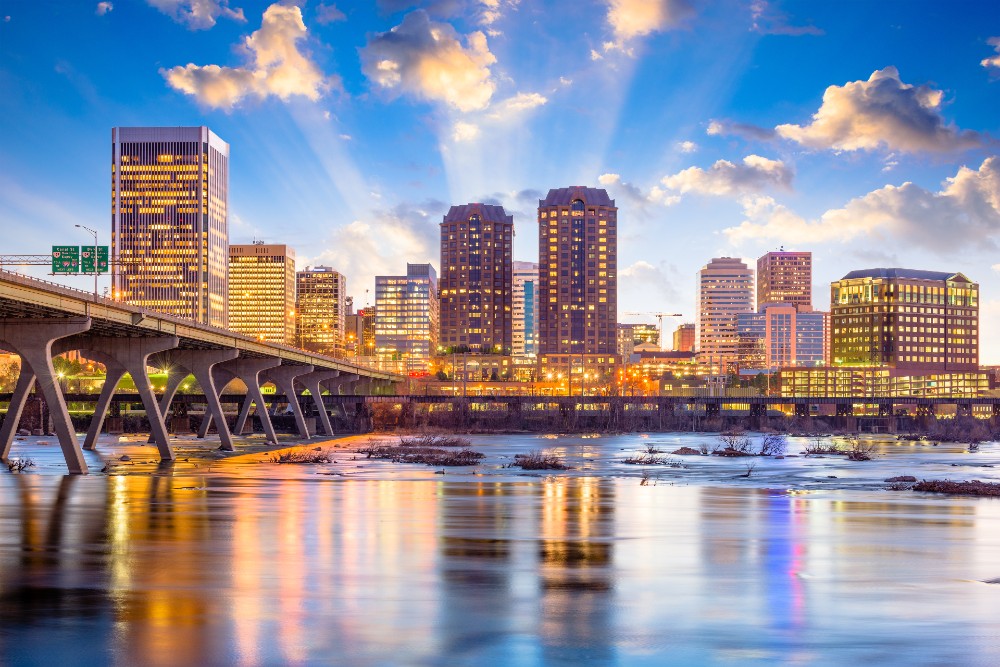 Crime in Virginia Beach
Virginia Beach is a coastal city that offers a beautiful 3-mile boardwalk and many oceanfront properties. It's also home to popular spots like the Virginia Aquarium & Marine Science Center and the First Landing State Park. As of 2023, the city's population is just over 454,000, which makes it the largest city in Virginia.
The property crime rate in Virginia Beach is slightly higher than the state average at 15.51 for every 1,000 residents. However, the total crime rate is somewhat lower at 16.63 for every 1,000 residents. Fort Story, Courthouse Woods, and Lynnwood are a few areas that have some of the lowest crime rates in the city.
Crime in Chesapeake
Chesapeake is a fully independent city that's just a short drive away from Virginia Beach. It offers a combination of rural and urban destinations. If you enjoy spending time in nature, visit the Oak Grove Lake Park or Chesapeake Arboretum.
Property crime rates in Chesapeake are at 16.89 per 1,000 residents. The areas in Chesapeake with the lowest crime rates include Pleasant Grove East, Creekwood and Point Elizabeth.