Washington is a highly diverse state that offers large urban destinations like Seattle as well as peaceful rural landscapes in places like Snohomish and Bainbridge Island. The state is also home to headquarters for companies like Starbucks, Amazon, and Microsoft. If you're thinking of making a move to the Evergreen State, there are many cities that might interest you.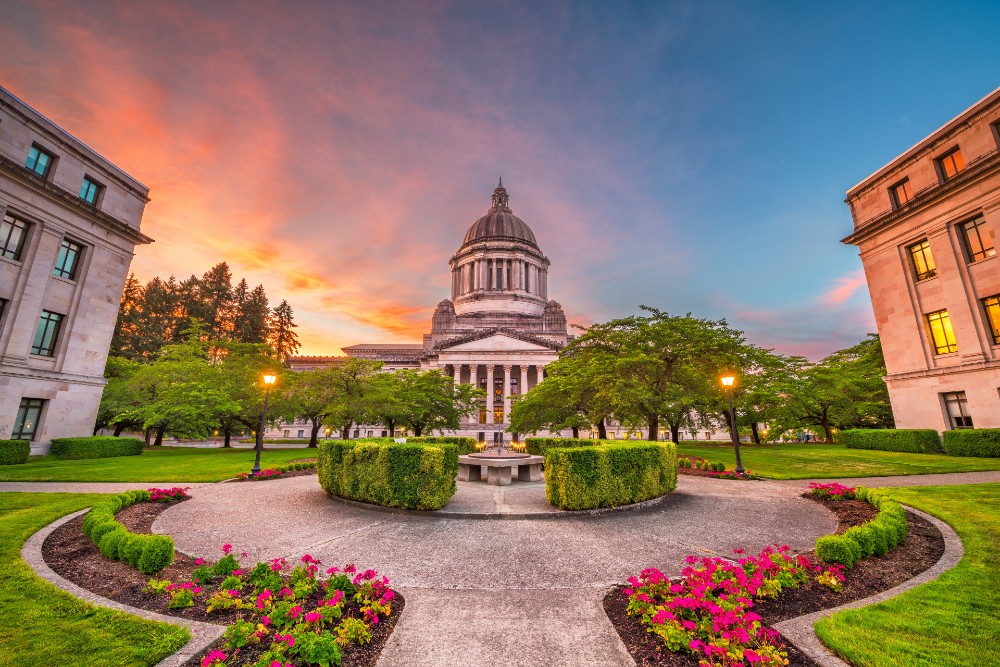 Seattle
Seattle, located on Puget Sound, is a large city that's home to 485 parks and natural areas covering 6,414 acres. Seattle is the headquarters of Costco, Starbucks, Microsoft, and Expedia.
With more than 725,000 residents, Seattle is the most populous city in Washington. When you live here or near here, you'll have the chance to visit popular spots like the Museum of Pop Culture, Space Needle, and Washington Park Arboretum.
Spokane
Spokane is a picturesque city in Eastern Washington. A popular destination in Spokane is the Northwest Museum of Arts and Culture. You should also consider visiting the Barrister Winery or the Nishinomiya Tsutakawa Japanese Garden. Most of the eastern section of Washington has a desert climate, which isn't in keeping with the rainy weather in the rest of the state.
While there are many reasons to live in Spokane, this city is a haven for people who enjoy the outdoors. You'll have easy access to more than 100 miles of hiking trails in Mt. Spokane State Park. There are also numerous ski resorts nearby plus ample rafting opportunities. The city is home to Gonzaga University, which makes it a popular destination among college students.