Washington is a lovely state that offers residents amazing views of the ocean, vast mountain ranges, and practically endless forests. While there are numerous peaceful and safe places to live in Washington, it's not free of crime. Every city in The Evergreen State experiences crime from time to time. When taking both violent and property crimes into account, the Washington crime rate is around 34.69 per 1,000 residents.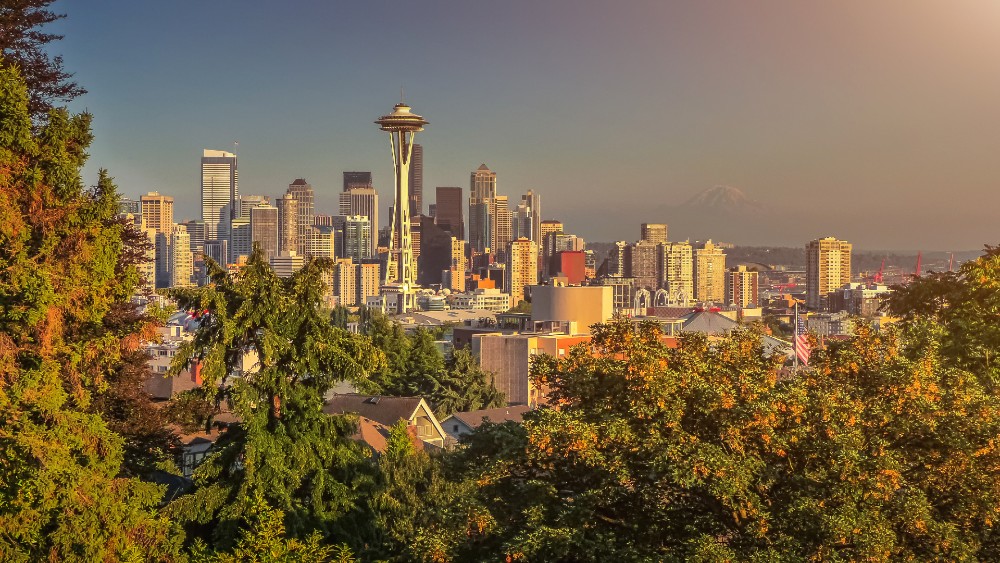 Crime in Seattle
With a population of just under 725,500, Seattle is the largest city in Washington. It's home to much of the country's tech industry.
Because Seattle is a large urban destination, its crime rate is higher than that of many cities in Washington. Seattle crime rates per 1,000 residents are 8.02 for violent crimes and 55.47 for property crimes. In total, around 46,601 crimes were reported during the 2021 calendar year.
Crime in Tacoma
Tacoma is a large city to the south of Seattle that provides residents and tourists alike with access to Mount Rainier National Park.
Crime rates in Tacoma are around 12 per 1,000 residents for violent crimes and 68.78 per 1,000 residents for property crimes. Both of these rates are well above the state average. About 15,076 of the 17,705 reported crimes are property crimes.
Crime in Spokane
Spokane is a vibrant destination in eastern Washington that's home to the largest urban waterfall in the country. Many homes are available in the Tudor style, which properly reflects the city's rich history and culture.
Spokane crime rates per 1,000 residents are 6.35 for violent crimes and 46.65 for property crimes. More than 12,000 crimes were reported in 2021.