Despite the chilly weather, Wisconsin is a popular Midwestern state that offers beloved sports teams and fantastic dairy products. Residents have easy access to one of the largest brewery scenes in the country. There's also a considerable amount of open space in the state, which makes it the ideal destination for hunting, fishing, and other outdoor activities. If you're planning a move to the Badger State, there are numerous cities in Wisconsin that will appeal to you.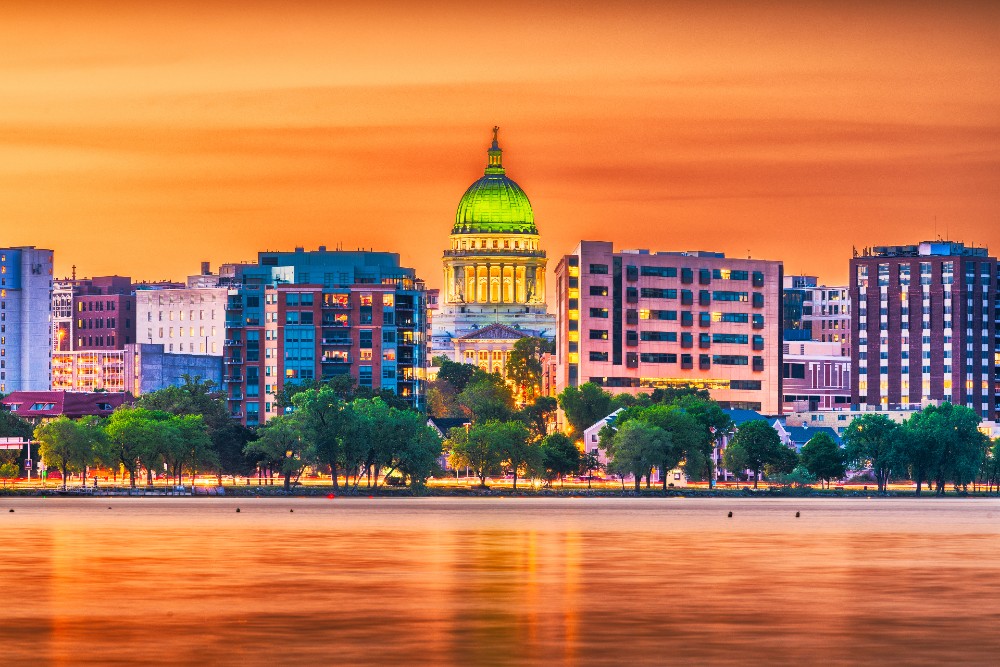 Madison
As the capital of Wisconsin, Madison is home to parks, outdoor recreation areas, and the University of Wisconsin-Madison. It also has a lively arts scene that people of all ages enjoy. Several lakes surround this city, which makes it a great place to go for swimming, fishing, and boating. The area is also friendly to bikers.
Numerous destinations in and around the city are perfect for families, especially the Henry Vilas Zoo. This zoo has free admission and stretches out across 28 acres of land. When you're with your family, consider stopping by the Madison Children's Museum in the downtown area. It offers numerous hands-on exhibits and fun activities. Madison is one of the largest cities in the state and has a population of just over 270,000.