Wisconsin has a reputation as a safe state, but which areas of Wisconsin have the lowest crime rate? If you're looking to move to this state because of its beautiful scenery or to start a job, you should know about the safest cities in Wisconsin and why these destinations are appealing to prospective homeowners and renters.
As a whole, Wisconsin crime rates per 1,000 residents are 3.24 for violent crime and 15.35 for property crime, both of which are lower than the U.S. average. The cities and communities listed in this guide also have crime rates below the state average.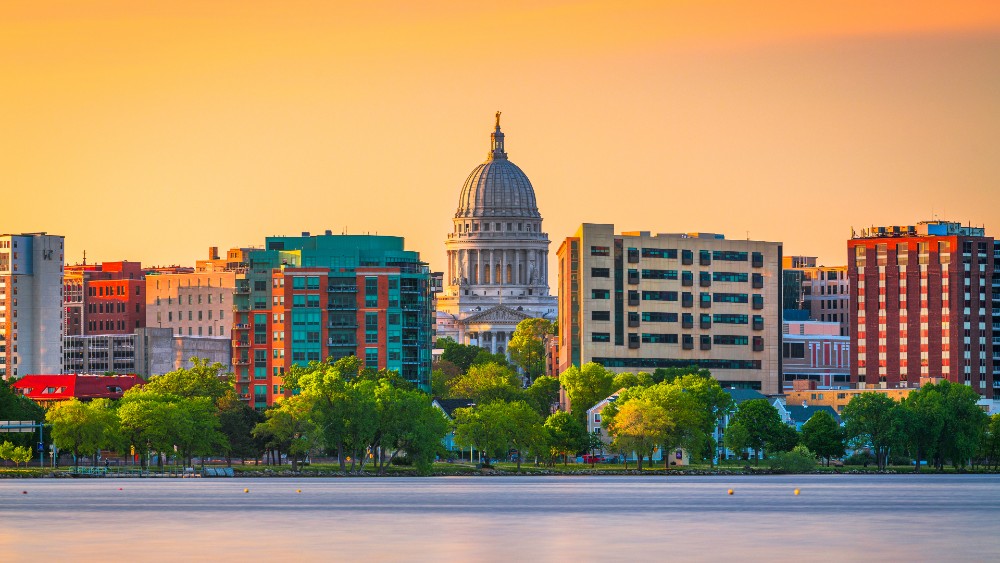 Muskego
Peaceful, picturesque Muskego provides its residents with fun and exciting destinations like the Muskego Beach Amusement Park. There are more than a dozen parks and recreation areas in and around Muskego for residents to enjoy. This city has some of the lowest crime rates in Wisconsin, too. The violent crime rate is just 0.32 for every 1,000 residents. Property crime rates are also low at 3.45 per 1,000 residents. The safest neighborhoods in Muskego include Durham, Muskego East, and Tess Corners.