If you're like most business owners, you probably wear a lot of hats. But regardless of how many tasks you're overseeing in a day, you can't be two places at once—unless you have security cameras.
Surveillance cameras act as an extra set (or more) of eyes around your business. And like you, security cameras wear a lot of hats. They provide security, visibility, and even help improve employee productivity and safety, making them an invaluable resource for any business.
Top benefits of security cameras
If you're considering adding surveillance cameras to your business, here are the top ways they can benefit your business, employees, and your bottom line.
1. They're an effective theft deterrent system
What's the most effective theft deterrent a business can invest in? Security cameras! One survey of more than 400 burglars found surveillance cameras were the most effective way to deter theft. Of those surveyed, 60% said they would skip that target or find another one if they knew there were security cameras on the premises.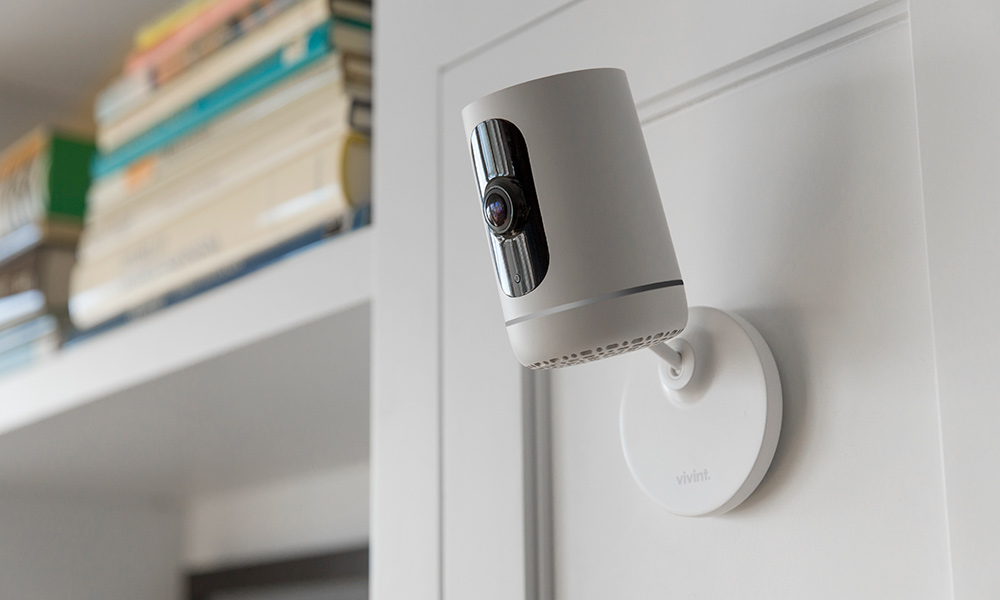 2. They discourage shoplifters
Security cameras not only help discourage shoplifting, but they can also be valuable in catching shoplifters in the act. Many security cameras can be accessed remotely via a smartphone or another mobile device. So if you notice someone suspicious lurking in your business, you can discreetly observe them on one of your security cameras. If a theft occurs, you can stop them before they leave with the merchandise.
3. They help employees be more productive at work
Security cameras can also help employees be more productive at work. Often, the mere presence of a camera encourages employees to stay more focused on their work while on company time. They can also help you address potential issues, such as an employee taking frequent or excessively long breaks that can impact productivity. If using cameras to monitor employees, however, just remember to be aware of video surveillance laws in your state.