When it comes to smart home devices and systems, smart lighting is a must-have. Whether you want to upgrade your living space to something more modern, save energy, or just want to experience the convenience of smart lighting, there are plenty of reasons and ways you can add it to your list of smart home gadgets.
Vivint's Smart Lighting makes it simple to experience all the benefits of smart lighting (or extend the benefits of your existing smart light system) without having to hire an electrician or rewire your home.
The Smart Lighting Switch is one of the devices that makes it possible to upgrade your lighting without a lot of effort or expense.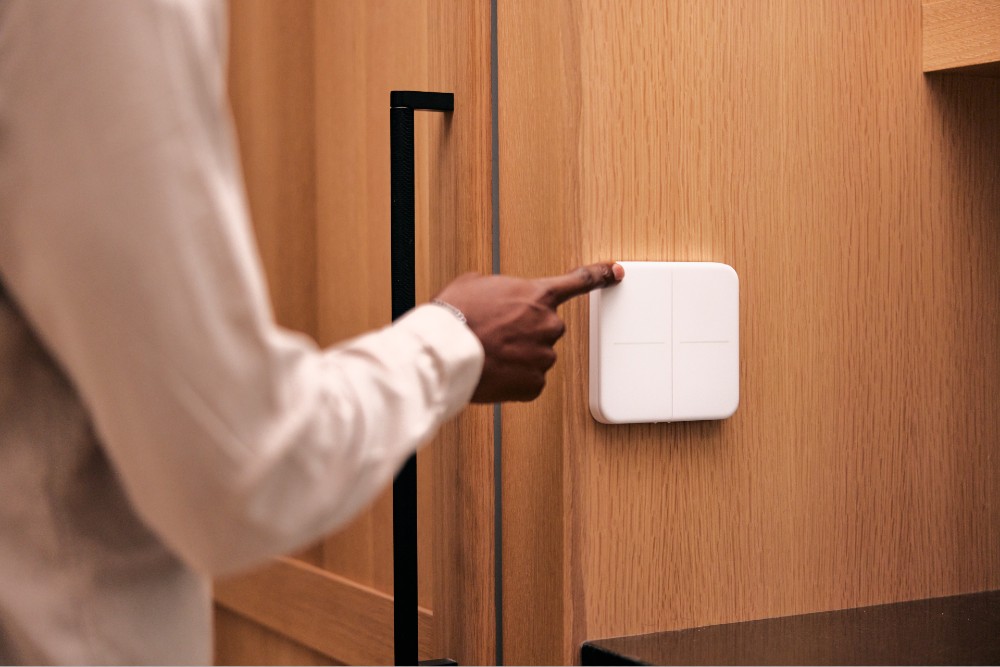 All about smart lighting
Smart lighting is one of the capabilities of a smart home automation system. With smart lighting, you can automate your lighting or control it remotely with a smartphone or smart home system panel.
Smart lighting typically consists of LED light bulbs, such as Philips Hue bulbs, that are connected to Wi-Fi, which is how they're able to be controlled remotely. Smart lighting systems offer many benefits that can enhance the ambiance, convenience, and energy efficiency of any home.
With smart lighting, you can also: