When it comes to smart homes, sometimes they can be confusing—especially when it comes to ensuring everything is properly connected and the devices integrate with each other.
With Vivint Smart Lighting, however, it's simple to integrate your existing lighting into your Vivint system. Your once-basic lighting becomes smart lighting you can customize to make your home more convenient and secure.
The Smart Lighting Bridge helps make this possible by connecting your smart lighting products and smart lighting devices to your Vivint system, expanding the power of your smart home to your lights.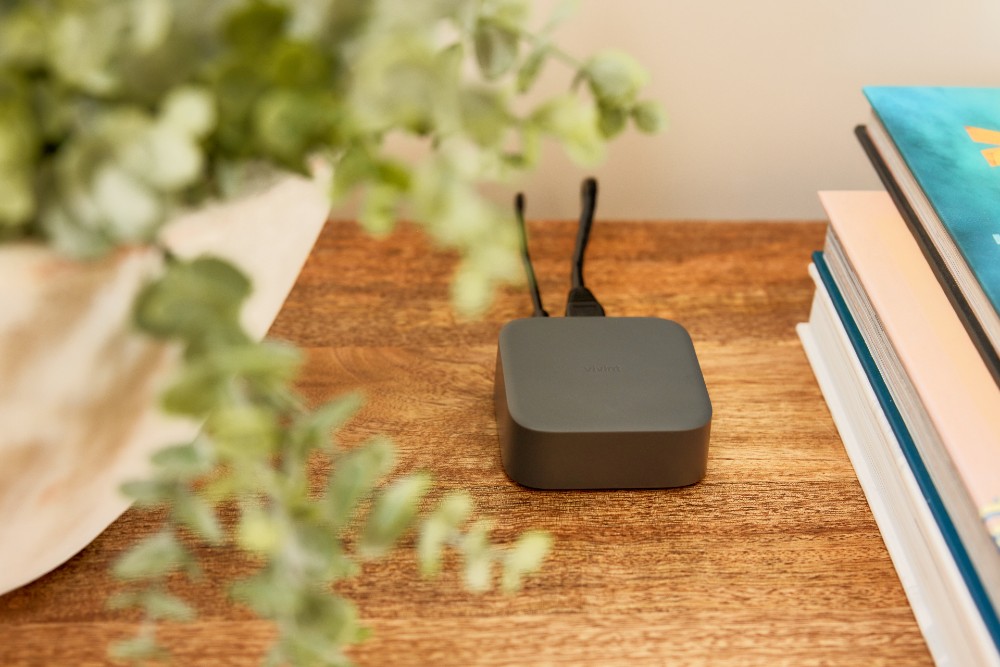 Smart home lighting basics
Smart lighting is an essential part of a smart home security system. Your lights play a major role in your home beyond just helping you see when it's dark. They provide security, help you monitor your home and property, and even help you decorate for the holidays.
Smart lighting allows you to control, personalize, and automate both indoor and outdoor lighting. A few things you can do with smart lights include:
Turn lights on or off from any location via a single app
Automate lights to turn on or off at a certain time
Set room groups, such as "downstairs lights" or "bedrooms," and control them from your app or Smart Hub
Control your lights with your voice with Google Home or Amazon Alexa
Use outdoor lighting devices that feature Smart Deter to help deter lurkers on your property
Integrate your lighting with your smart home to create custom actions, such as automatically turning entryway lights on when you unlock your door
Turn lamps into smart lights with the Smart Plug, allowing you to control your lamps as well as overhead lighting
Improve your home's security with outside lighting equipped with motion sensors
Use pathlights to illuminate your walkway and driveway
Smart lighting improves your home's security by making it simple to turn lights on and off, even when you're away from home. It also makes it easier to control the lights from inside your house. So if you're already in bed or you're on your way to work and forgot to turn out the lights, you can do it right from your phone.
Smart lighting also uses LED Philips Hue bulbs, which last longer and use less energy than incandescent lights. So not only will you save money on your electric bill, but you'll be replacing bulbs less, too.