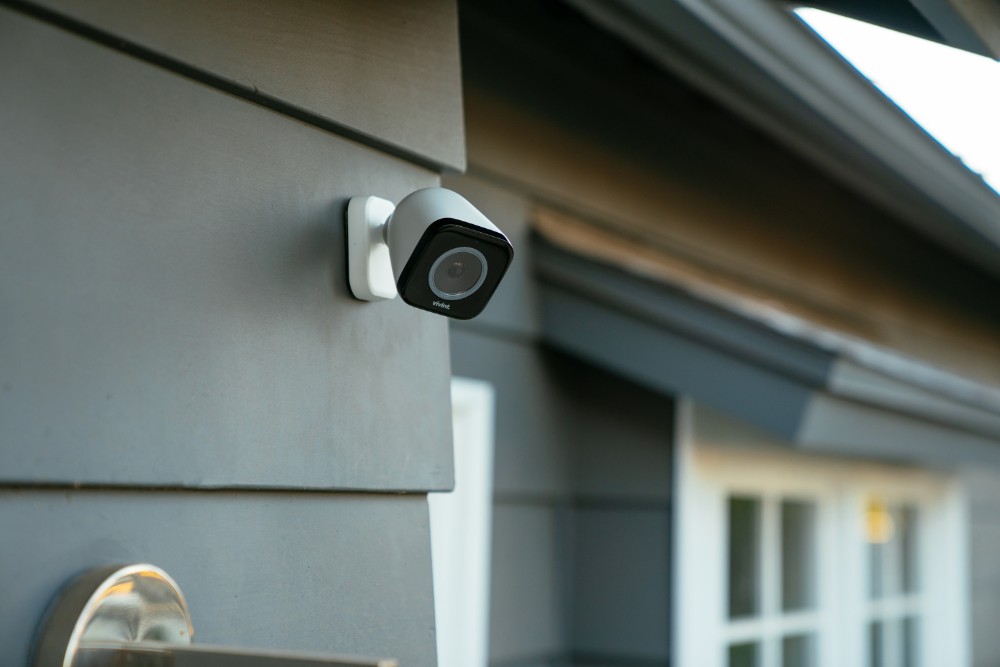 There's nothing like a reliable security camera system to ensure peace of mind when you are away from home. It's such a relief knowing you can check on your house directly from your smartphone, even if you're several time zones away.
But your home security cameras could actually save your life—or the life of someone you love—one day. Check out these three ways that security cameras can save lives.
How can home security cameras save my life?
A security camera on its own is a valuable tool, but it can become life-saving when combined with customized smart home technology.
Vivint security cameras for outdoor and indoor use work in conjunction with Vivint's 24/7 monitoring to prevent—or help you respond to—crisis situations. You can view your smart camera feeds from anywhere, and we're there backing you up, too, night and day.
Security cameras from Vivint include:
Outdoor cameras to monitor activity around the exterior of your home and keep you informed of possible dangers. The motion-activated cameras begin recording when there's activity on your property, and you'll receive an alert on your mobile device.
A Vivint Doorbell Camera Pro to monitor the entrance to your home and see all visitors who approach your property.
The Vivint Indoor Camera, an indoor camera that lets you see, speak, and stay connected to your home and loved ones. And in an emergency, you can view live and recorded video of what's happening inside your house.
For added security, both the Indoor Camera camera and the doorbell camera have two-way talk functionality, so you can have meaningful conversations during emergency situations.
However, it's through the combination of these security cameras and your smart home system that you see the biggest impact.
Here are three scenarios where a smart security camera system can save lives.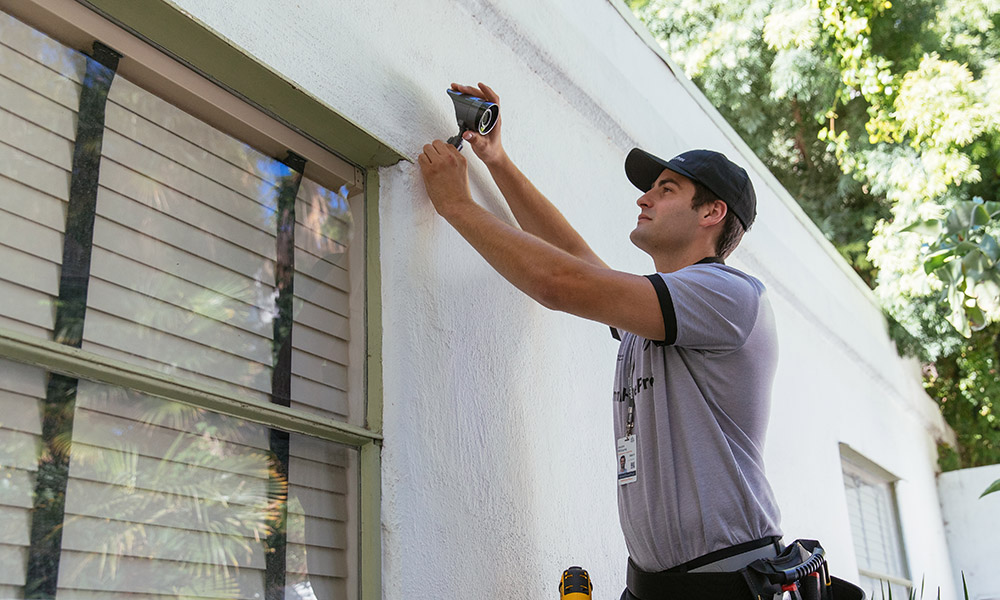 1. Prevent break-ins
A security system can save lives before a break-in ever happens. That's because simply having a security system may prevent would-be robbers from targeting your home.
Additionally, with a Vivint Outdoor Camera Pro or Doorbell Camera, you're home will be even more protected. That's because you'll receive real-time alerts via the Vivint app when motion is detected. This means if anyone approaches your home with the intent to enter, you'll be aware of it before they get to the door or window.
If a break-in does occur, our 24/7 monitoring team will notify you and request assistance from the proper authorities. The cameras in and around your home provide valuable evidence in the form of HD video recordings, making it easy to see the intruder and what happened.
Here's an example of how a doorbell camera helped one homeowner deter a would-be burglar:
My wife and I were out of town and we had just made it to the hotel room when a doorbell camera notification popped up on my Vivint app. I clicked on it and found that a man was there looking a little suspicious. I answered through the 2-way talk feature and the man was a little startled but asked if this was 1455 Oak Street. I told him that it wasn't.
He asked again saying that he didn't hear me and I answered back again but this time he noticed where the voice was coming from and that it had a camera attached. That's when he abruptly stated thank you and left.
I didn't really think anything about it until the next day when I read our neighborhood's watch blog and they had stated that there was a man going around seeing if people were home and breaking in if they weren't. I'm so glad that we have this system—otherwise I feel like we would have been his next victim. I'm actually thinking of adding more hardware to make my home even more secure! -Frank D., TX