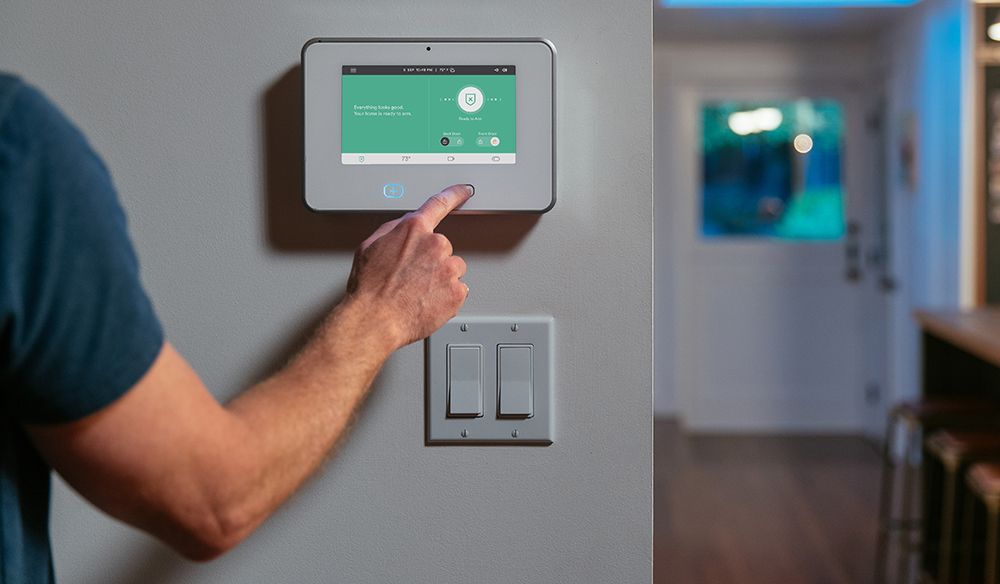 Home security systems have come a long way over the years. Big, clunky control panels, glaringly obvious motion detectors in each room, and a room full of equipment and wires are so 20 years ago.
You can still find these throwback systems, but there's a better, smarter alternative to your dad's security system.
A Vivint system goes beyond basic alarm systems to bring home security and home automation together. The result is a fully customizable, modern smart home security system that makes home security easier, more convenient, and more secure.
Here's how:
Devices that make a difference
A Vivint system boasts devices that are designed to complement your home's décor. These smart devices provide a level of control and functionality that older systems don't have.
Take a look at some of the devices you can expect in a modern smart home:
Touchscreen control panels
With outdated home security systems, control panels have to be installed near your front door, and you can only arm or disarm your system from that panel using clumsy buttons.
The Vivint Smart Hub is the modern evolution of a control panel, featuring a slim profile with an HD touch display. The Smart Hub is exactly that—the hub of your smart home system, and it goes beyond turning on and off your alarm system.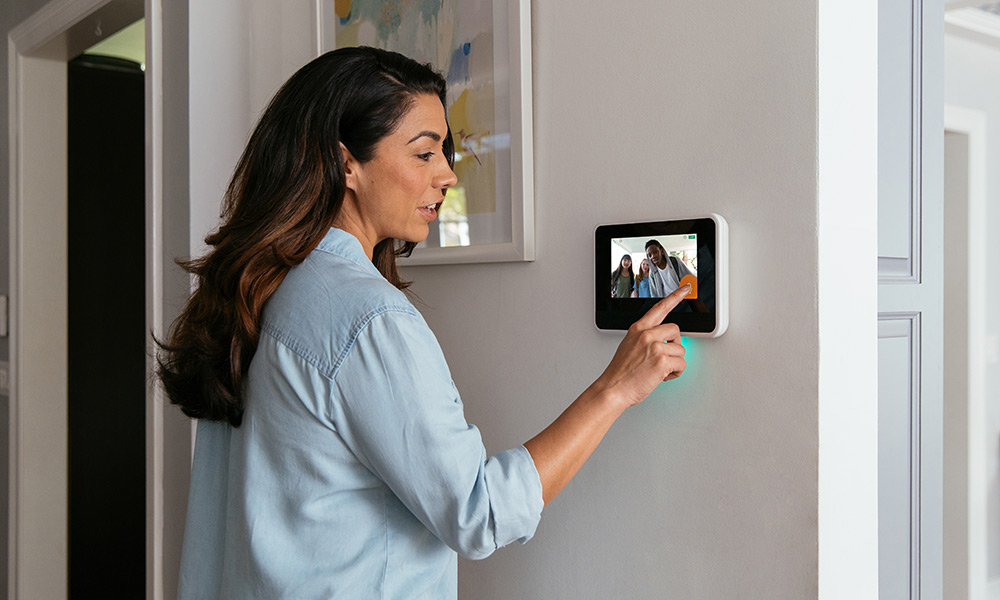 Smart home app to control your security system from anywhere
You don't have to always be at home to know if your system is secure though. The Vivint app keeps you connected to your home no matter where you are.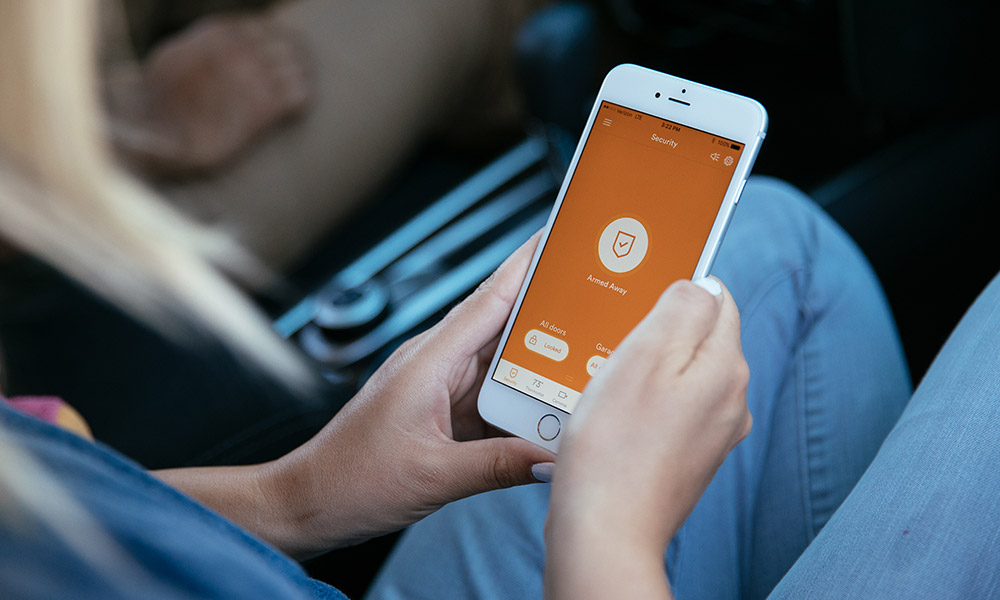 Custom notifications and alerts let you know when your alarm is triggered, when someone's at your door, or when your indoor or outdoor cameras sense motion. With the app, controlling your home is mobile and convenient, and you always know what's happening.
Surveillance cameras that give you a clear look
Your dad's home security system probably didn't have surveillance cameras. But a Vivint system lets you see firsthand what's happening in and around your home with indoor cameras, outdoor cameras, and even a video doorbell camera.
Video doorbell: The Vivint Doorbell Camera Pro is one of our customers' favorite home security features, providing a clear view of your front porch day or night. View live or recorded video feeds to see who's coming and going, receive notifications before someone even rings your doorbell, and speak to visitors through the doorbell camera via your smart home app.
Indoor camera: The Vivint Indoor Camera is an HD motion-activated indoor camera that lets you see what's happening in your home. It's ideal for parents with children and pet owners who want to keep an eye on their loved ones when they're away.
Outdoor camera: The perimeter of your home is your first line of defense and an outdoor camera gives you the view of your property you need day or night.
You can log in to your smart home app and watch your video feeds from your smartphone, and even talk to people at the door from your phone. If you're away from your phone, no problem—just view the recorded clips at your convenience.