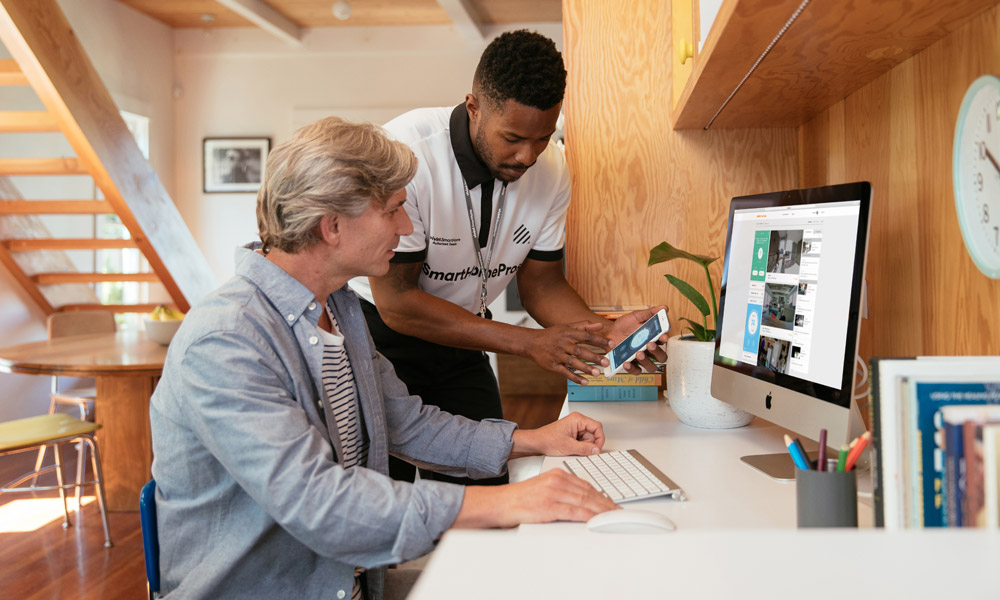 Home automation technology is a cost-effective way to enhance the way you live. More than a way to optimize energy consumption and save money, home automation systems offer options to help you create the life you want. Below are seven ways these systems work to make your life easier:
1. Automate your lighting
Smart lighting systems enable you to quickly set the mood whether you're having guests over or are just spending the night alone. Aside from being able to adjust the color of the lights, you can also control them from your smartphone. You'll never have to worry about accidentally leaving your lights on overnight again.
2. Give guests remote entry into your home
Whether you're throwing a neighborhood party or having a small get-together, always dropping everything to answer the door is never fun. Fortunately, you can end this pain by using a smart lock and doorbell camera. These technologies enable you to see who's at your door when they arrive. From there, you can communicate with them and unlock the doors for them if you choose. You can also provide guests with single-use virtual keys so they can let themselves in when they arrive.
3. Automate climate controls for comfort and savings
Modern smart thermostats are much more robust than traditional ones. Smart home automation systems are designed to fit your lifestyle with smartphone controls, timed settings and even artificial intelligence that tracks your daily routines then auto-adjusts to save energy while optimizing comfort. 
4. Protect your home and family from crime
One of the biggest benefits of home automation technology is the supported security integration. When you combine an alarm system with smart locks, window sensors, and security cameras, you'll have peace of mind that the home is secure. These systems can be set to automatically arm themselves when you leave, and send alerts if you forget to lock up. Additionally, when combined with smart locks, you'll be able to lock your doors with your smartphone.
5. Keep an eye on the kids while you're out
Many parents hesitate to give their children smart phones until they reach a certain age. Wireless indoor cameras like Vivint indoor camera come with built-in two-way communication systems so you can keep an eye on the kids and communicate with them without giving them a  smartphone. 
6. Share photos and videos between family members
With video recording services like Vivint Smart Drive and hardware like Vivint Smart Drive, it's easy for your entire family to automatically backup their photos, videos, and files into a secure, central hub fully controlled within the home. 
7. Gain a personal assistant
Voice-activated smart home devices, like Amazon Echo, enable you to control your entire home with your voice. You're in charge of the garage doors, locks, arm your system and adjust thermostats and lights. In addition to managing your home, you can get answers to essential questions, play music and change the TV. Want to look up cocktail recipes while you're cooking dinner? Just ask Alexa
The possibilities are endless with modern home automation technologies. The modular nature of these systems means you can easily design a complete automation platform to fit your needs rather than your family having to adapt to the ecosystem.