From the Appalachian Mountains to coastal beaches, North Carolina offers residents a wide range of settings and locales to choose from. Whether you enjoy living in a big city or spending time among nature, the Tar Heel State has numerous towns and cities that have low crime rates, a reasonable cost of living, and excellent schools.
However, not all areas of North Carolina are equally safe. It's important to conduct some research before you start searching for your next home. Once you move, install a home automation system to further enhance your home's safety and security.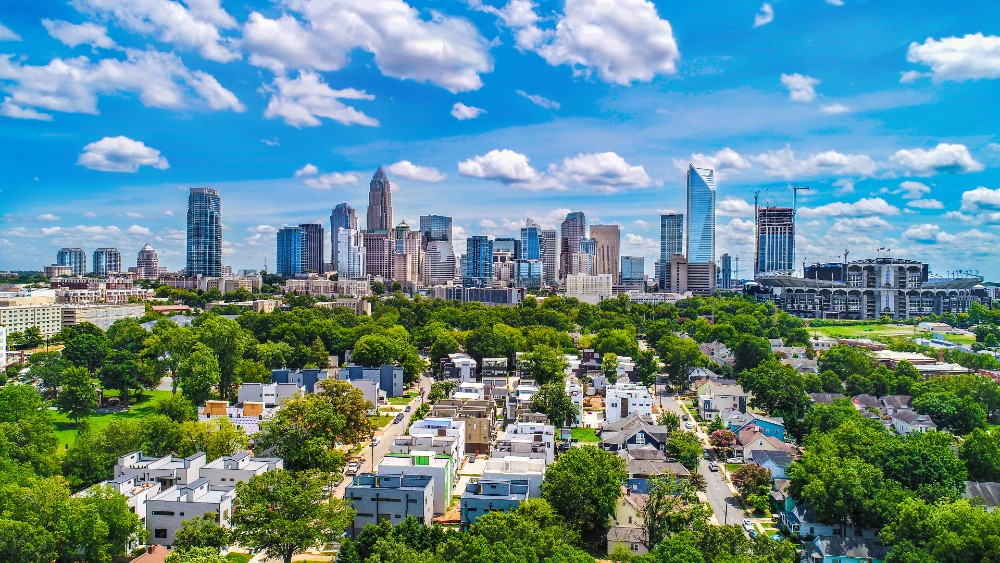 Raleigh
As the capital city of North Carolina, Raleigh is home to numerous scholarly and technology institutions, the primary of which is North Carolina State University. When you include nearby Durham and Chapel Hill, this trio of cities has the moniker "Research Triangle."
If you choose to live in Raleigh, you'll discover that the city is teeming with culture. From the North Carolina Museum of Sciences to the North Carolina State Capitol, the city provides residents with many exciting and popular destinations that are just minutes away. Stop by the Neuse River Trail to walk the picturesque 34.5-mile paved greenway.
Charlotte
Charlotte is the premier commercial hub and cultural center of North Carolina. At over 885,000, Charlotte is the most populous city in the state. From the Carolina Panthers to the Charlotte Hornets, this destination is home to three major sports teams.
While there are many scenic parks in the area, the most popular is the 122-acre Park Road Park, which provides visitors with tennis courts, five picnic shelters, playgrounds, volleyball courts, basketball courts, and baseball fields. The weather is often sunny and pleasant year-round. A few of the top locations in Charlotte that you might enjoy spending time at include Carowinds, Discovery Place Science, and Freedom Park.