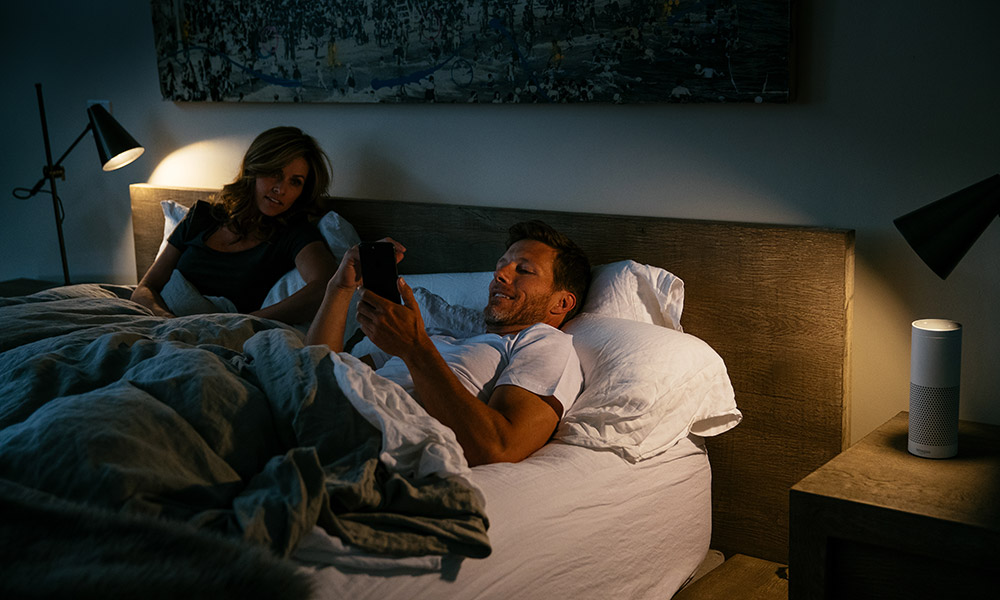 If you suffer from migraines, changing your home lighting might reduce the number of these headaches. Migraines produce a pulsating pain, making the person sensitive to light, and sometimes, sound. Migraines can cause nausea and interfere with daily activities. While there are many suspected triggers for migraines, including alcohol, stress, lack of sleep and hormones, one common cause is bright or flashing lights.
Here are some of the best home lighting bulbs to consider if you suffer from migraines:
Incandescent lighting
Incadescent lights are traditional light bulbs that have a warm glow and don't flicker, which is one potential migraine trigger. Unfortunately for migraine sufferers, incandescent bulbs have been phased out in the U.S. and many other countries, as they're less energy efficient than other types of light bulbs. If you get migraines, you may find that the light from these bulbs is easier to tolerate than other types of home lighting.
LED lighting
LED lights are energy-efficient bulbs that aren't made with filaments, and don't have flickering problems. They also last a lot longer than incandescent bulbs and burn brightly, but are much more expensive. If you don't have light-emitting diode (LED) fixtures in place, it can be more expensive to install them because you might also need a transformer in the ceiling if the fixture doesn't have one.
Fluorescent lights
Some people find flickering lights can trigger a migraine, especially from fluorescent lights. While long fluorescent bulbs are typically found in office settings, the compact fluorescent bulbs (CFL) have captured much of the home market. The flickering may be undetectable — unless the bulb is burning out, in which case it's more pronounced — but the brain can still detect it. Manufacturers of CFL bulbs are getting better about reducing the flickering, but some who experience migraines still have issues with them. In addition, florescent lights emit a blue wavelength that's thought to trigger migraines in some individuals.