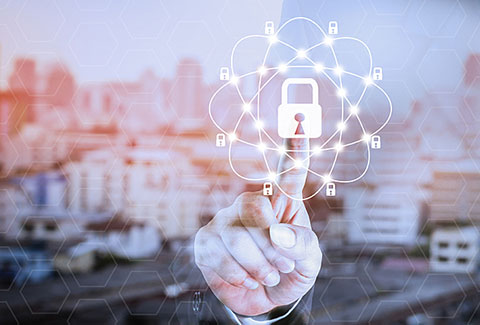 A smart home is an investment that pays you back in safety and saved time, money and convenience. When you decide to automate your home, you're taking a step toward an easier life, with constant updates on the horizon to make your home safer and more enjoyable for you and your family. With technology advancing at a breakneck speed, it's amazing to see the new things a smart home can provide.
An easier life
There are many ways to automate your home, such as adding a doorbell camera to see who's at the door, automated lights that turn on and off based on a schedule and a smart thermostat that can be scheduled or changed. All this can be accessed remotely and via voice command.
The majority of people who update their homes into a smart home install video cameras inside and outside the home to have a visual image in real time, with the ability to play back previously captured video. Many cameras now allow two-way communication when you're at home or remotely via your smartphone or tablet.
Apps are continually developed to work with homeowners to control smart appliances individually or all at once, including an option to set everything in a cost-saving and security-enhanced mode when your family leaves the home and to turn everything back on at once when you return.
More ways to automate your home
Aside from the typical updates people choose, there are even more innovative improvements you can make. An automated refrigerator allows you to scan the inside while you're shopping so you can see what you need to buy, which is a major time saver for those who stop by the market on the way home from work. New innovations in home tech include automating window shades and everyday appliances such as the oven, coffee maker and even faucets. Now, your coffee can be ready when you wake up, you can change the temperature of the oven while you're at work or shut off a faucet before it overfills.
Some smart home owners are installing door and window sensors around the home, so they'll be alerted if someone opens a door inside the house with a sensor, which provides a new level of safety and privacy. Voice control gives you command of almost everything, including the thermostat, household appliances and gadgets. You can even order food to be delivered or control your home entertainment system. Home automation is reaching into every aspect of home ownership.
The future of home ownership is a smart home that serves to protect families in comfort while providing a better quality of life. Homeowners can control almost all aspects of their home while maintaining safety, privacy and security. A bonus is that they also save money in the process — which is pretty smart!
Learn more about home automation by contacting Vivint today.