It's no secret that a well-lit home increases your home's security and aesthetic appeal. But can your outdoor lighting actually deter crime?
It can with the Spotlight Pro. The Spotlight Pro is the only smart security spotlight on the market that intelligently prevents crime from occurring. Read on to find out how it works and how it can make your home safer and more secure.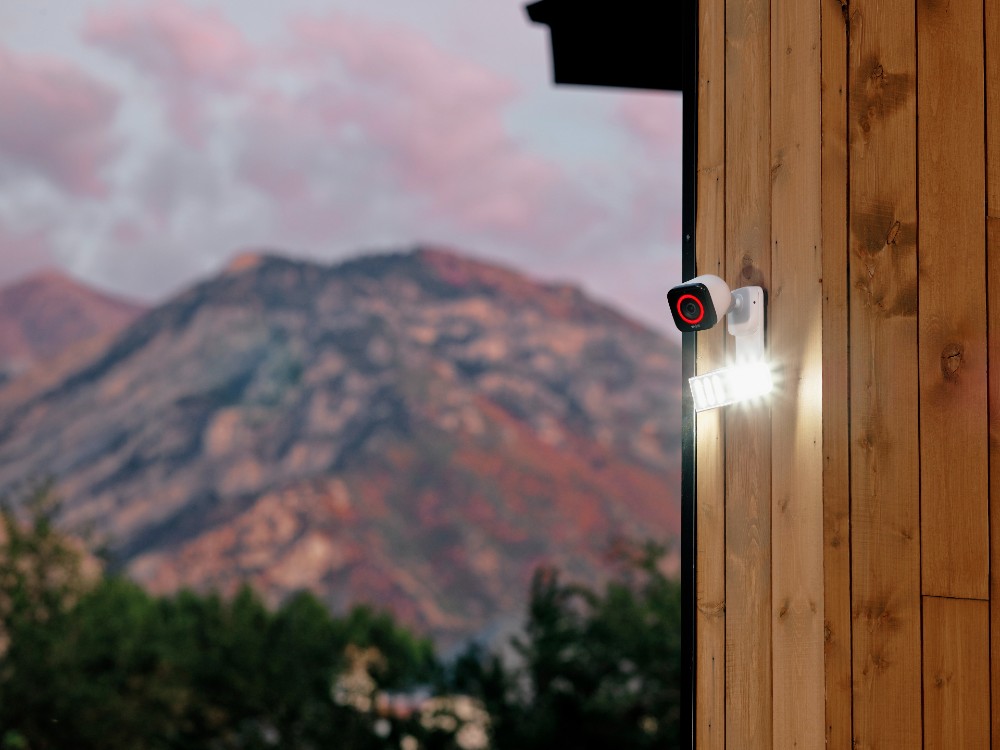 What is the Spotlight Pro?
The Spotlight Pro is an outdoor LED spotlight that works with Vivint's outdoor home security camera—the Outdoor Camera Pro (Gen 2) to accurately identify people on your property and deter them from lingering.
Unlike traditional motion-detection floodlights, the Spotlight Pro does more than just turn on when something appears in its field of view—it uses the intelligence of the Outdoor Camera Pro to spot, track, and deter lurkers on your property.
Like the Outdoor Camera Pro, the Spotlight Pro is equipped with Smart Deter technology, which uses a computer vision chip and motion sensors to identify people lurking in your defined motion zones. Once a lurker is identified, Spotlight Pro immediately spotlights them, tracking their every move. If the person lingers too long, the Spotlight Pro's strobe effect is activated.
In addition to intelligently deterring crime, the Spotlight Pro also serves as a traditional floodlight, providing security lighting for your home that you can conveniently control from your phone with the Vivint App.