Featuring coastal marshes, swamps, and deltas, Louisiana is a beautiful state to visit for nature lovers. It's also home to the famous city of New Orleans, known for having a distinctive culture influenced by the French and Spanish Creole. In the northern end of the state, you'll find tallgrass prairies, longleaf pine forests, and wet savannas. More than half of Louisiana is forested.
In any state, you'll find varying levels of safety in the cities and neighborhoods. At a state level, there are a total of 123,575 property crimes per year in Louisiana, which averages out to 26.72 per 1,000 residents. Louisiana's population is just over 4.6 million. Keep reading to learn more about the most secure areas to live in Louisiana.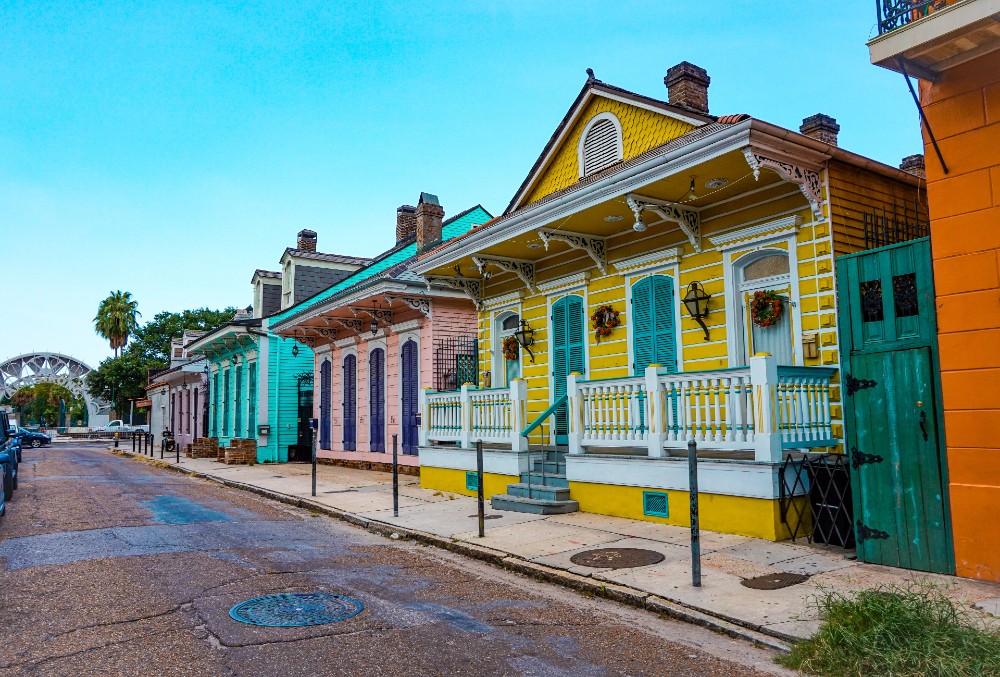 Baton Rouge
Baton Rouge, a major city with a population of 222,185 and the state's capital, has safe neighborhoods to live in. The city enjoys a prime location on the Mississippi River and an abundance of fun activities throughout the year, including concerts, rodeos and music and food festivals.
South Baton Rouge, a safe neighborhood with stately homes, attracts a number of highly educated executives. More than 77% of adults in the neighborhood have at least a bachelor's degree.
College students in Baton Rouge often choose LSU East because of its above-average safety and walkability. It's among the top 0.1% of college-friendly neighborhoods in Louisiana.
Clearlake Estates consists primarily of large to medium single-family homes, attracting executives to the neighborhood. There are small apartment buildings in the area, too.
Jennings
Jennings is a small city in Louisiana that has one of the lowest crime rates in the state. The typical year doesn't see any property crimes here. Jennings is in the Jefferson Davis Parish and about 36 miles from Lake Charles.