Thinking about a move to Kentucky? You're not alone. People from all over the country head to the Bluegrass State thanks to its affordable cost of living, beautiful scenery, and relaxed way of life.
Whether you already live in Kentucky or are contemplating a move, keeping your home safe and sound is probably a top priority, and there's no better way to do that than with a home security system. But with so many different options, knowing where to start can be hard.
This guide will help you find the best security system in Kentucky, tell you what devices to look for, walk you through adding smart home automation to your home, and help you choose the best home security company.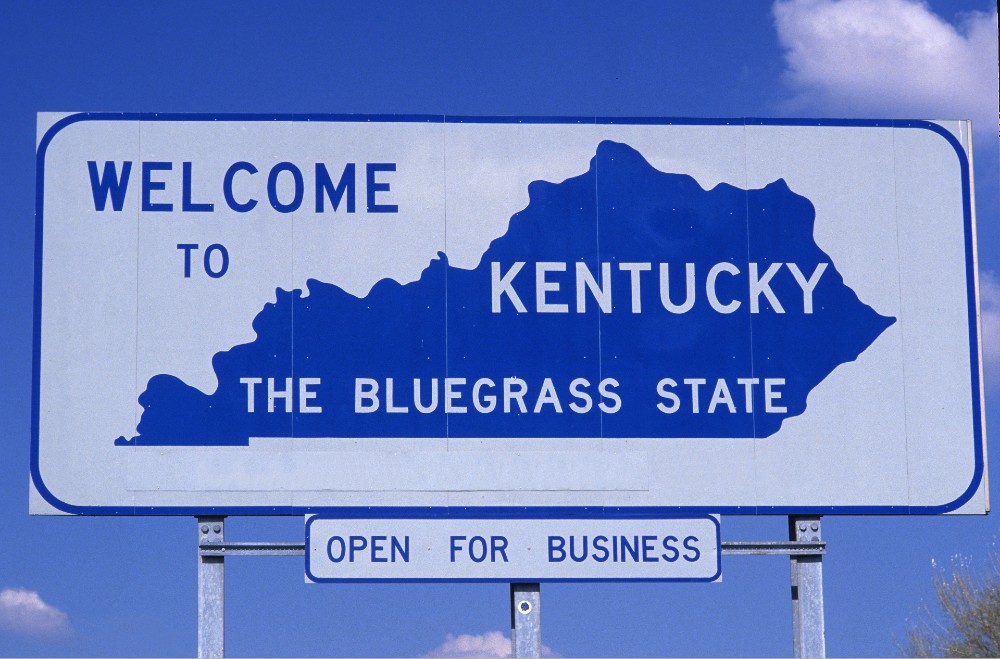 Home security systems for Kentucky residents
Your home alarm system has a big job: keeping your home and family protected against a wide range of threats. That's why it's so important to choose the best security devices and monitoring for your home. But where do you start?
An effective home security system should include the following:
Security sensors
These are the sensors that detect break-ins or unauthorized access. When your alarm system is armed, a variety of security sensors will protect the entry points in your home, as well as specific areas in your home. These sensors often include:
Door and window sensors that detect entry when doors and windows are opened.
Motion detectors, which sense movement and are placed throughout the home, typically in high-traffic areas. (These are also helpful for access control to keep people out of unauthorized areas on your home or property.)
Glass break sensors, which measure the decibel level and/or vibration from breaking glass.
If any of these sensors are triggered, your home's burglar alarm will sound, alerting you and your monitoring center.
Safety alarms
Your home security system should also include safety alarms. These function in the same way as a burglar alarm by sounding an alarm when a threat is detected; however, they monitor different things. Your home should include:
Smoke detectors, which are required by law in Kentucky. Your home should have multiple smoke detectors, including in every bedroom, outside every sleeping area, and on every level of your home.
Carbon monoxide detectors. Kentucky law also requires carbon monoxide detectors in homes. But even if it wasn't a requirement, it's still essential—these detectors are the only way to detect the presence of deadly carbon monoxide, which kills approximately 17 Kentuckians each year.
Additional safety alarms include water sensors, which can help you quickly detect water leaks in your home to help minimize damage, and safety sensors, which are wearable senior alert devices that put you or a loved one in contact with help at the push of a button.
Alarm monitoring
Security monitoring is one of the most important parts of your home security system; without it, your system is simply sounding an alarm. With professional monitoring, any time an alarm in your home goes off, the home security company's monitoring center is notified. They will then attempt to contact you to verify if there is an emergency. If they are unable to contact you, or if you are not home to confirm, they will contact emergency responders on your behalf.
Look for a company that provides 24/7 professional monitoring of your home to ensure peace of mind around the clock.