For people living in the Heart of Dixie, "Sweet Home Alabama" is more than the name of a song—it's the perfect description of how they feel about their home state.
Home to beautiful shorelines, a low cost of living, and Southern hospitality, Alabama has a lot to offer. And if you call Alabama home, protecting your home is a top priority.
A Vivint security system provides everything you need to make your home a safer, smarter place to live. If you're looking for a security system in Alabama, read on to find out what sets Vivint apart.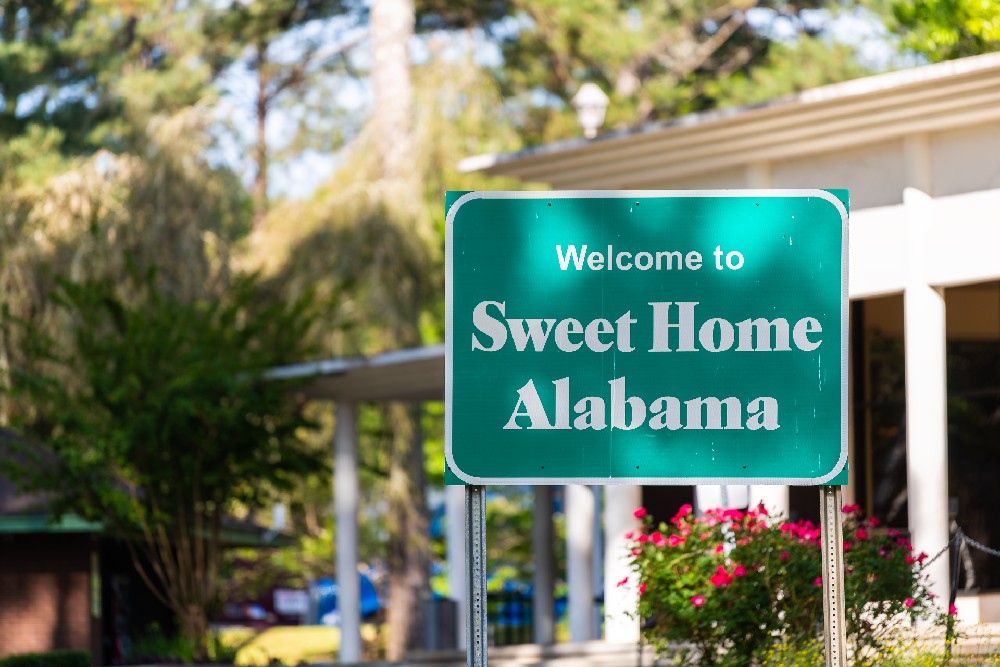 Home Security Systems for Alabama Residents
When it comes to choosing a security system, the number of choices on the market can be overwhelming.
Knowing the basics can help you decide what you need for your home. A comprehensive security system will include the following components:
Security sensors
Door and window sensors are placed strategically on doors and windows, usually on the first floor, and sound an alarm whenever someone opens a door or window while your alarm is set. And since approximately 80% of intruders enter a home through the doors or first story windows, door and window sensors are a must.
Motion sensors are designed to detect motion in a home. In the event an intruder gets into your home through a second-story window or through an entrance without a sensor, motion sensors will capture movement and sound the alarm.
Glass break detectors add an extra layer of protection to your home. Some home security systems only trigger an alarm when a door or window is opened. Glass break sensors are triggered by the sound or vibration from breaking glass.
Safety alarms
Smoke alarms are not only life-saving devices, but they're also required by law; in Alabama, smoke alarms are required in every bedroom and on every level.
Carbon monoxide alarms are another type of safety alarm that can save lives. Because carbon monoxide is odorless and colorless, a carbon monoxide detector in your home can alert you to the presence of this deadly gas.
Water sensors are small sensors placed in locations around the home that are prone to flooding, such as water heaters, dishwashers, and washing machines. These alarms alert you to the presence of moisture in areas you may have otherwise overlooked so you can act quickly.
Emergency pendants provide a direct link to your security system's monitoring center. Worn around the neck or wrist, these small devices have a button that lets the wearer get help in an emergency with the push of a button. This device is important for the elderly, disabled, or anyone with mobility issues.
24/7 monitoring
Your home security system should also have alarm monitoring services. A professionally monitored system includes round the clock monitoring. In the event an alarm in your house goes off, the monitoring center is notified. They will then contact you. If there is an emergency in the home, or if they are unable to contact you to verify, they will contact emergency services in your area.