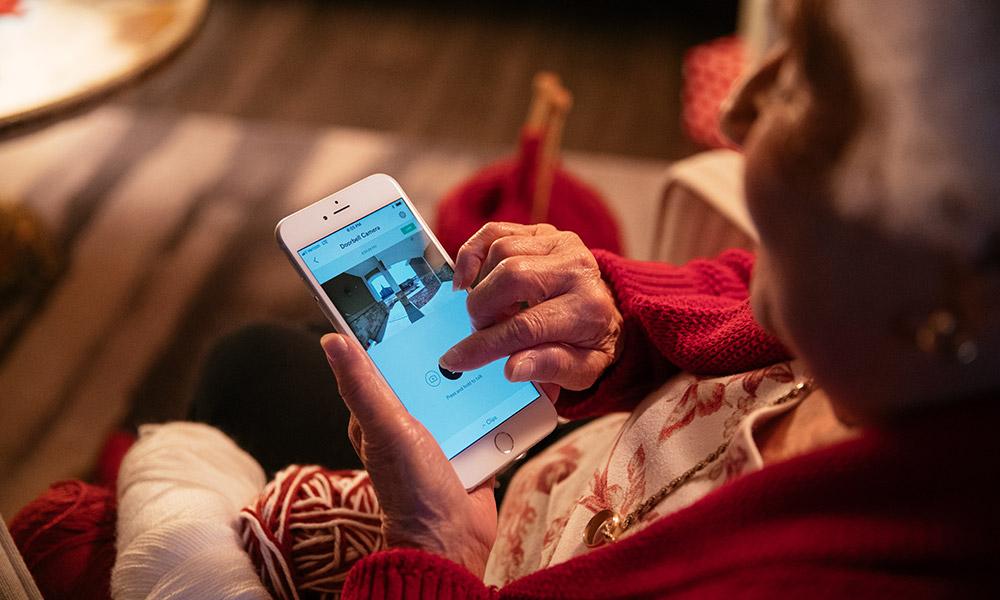 The baby boomer generation begins turning 70 this year, and their thoughts — and the thoughts of their adult children — may be drifting toward the future of assisted living. While we'd all like to be as independent as possible, there may come a time where we, or our parents, may need help.
If you'd like to keep your elderly parents out of a nursing home for as long as possible, consider a few of these ways that home automation makes life easier. Learn more about our senior alert system as well.
Centralized control systems
For those with limited mobility, having a centralized control system will make many tasks simpler. By using a smart home hub that manages tasks, you can easily control the temperature, see who's at the front door, and control garage doors with voice commands. It's also possible to set reminders and automatically shut off things that have been left on too long. If you're caring for an elderly parent who may be forgetful, this is a valuable feature. They can accomplish all these tasks just by speaking or using an app on their smartphone. This helps them avoid getting up and down or climbing stairs more than necessary.
Emergency monitoring
One of the biggest fears many have is that an elderly parent will fall or be injured while they're home alone.