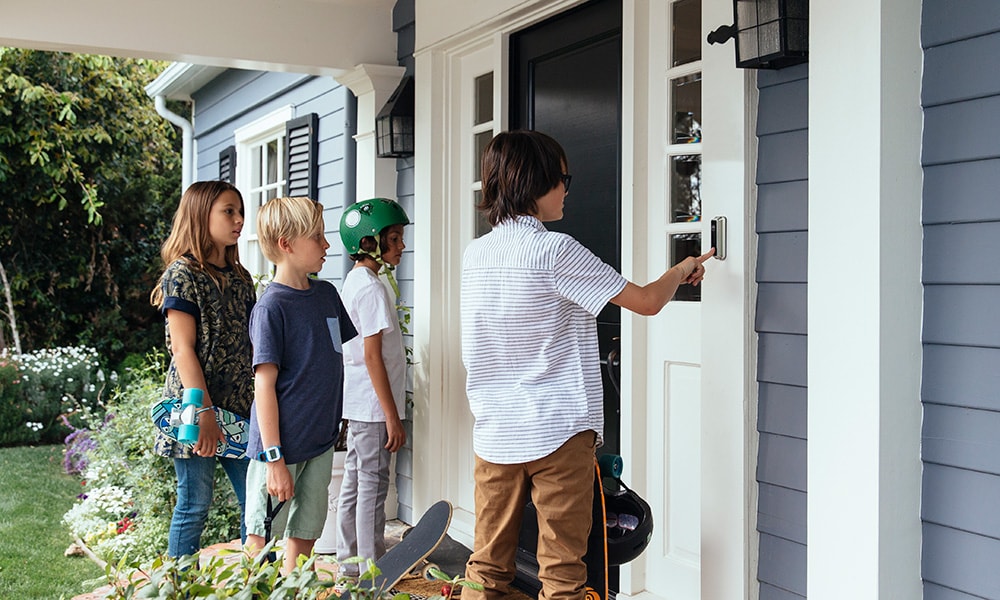 Most people consider security measures to make their home safer for their family. With the rise of technology and the amazing advances brought to the market, smart homes are more popular, and homeowners often start their smart home upgrade with a new security system.
Many people turn to cameras when considering home security options. There are many security camera options to choose from, depending on your family's needs. One of the most discreet outdoor cameras available may be the answer for safety and security for families around the country.
The Vivint Doorbell Camera Pro is not only one of the smallest, but also one of the smartest outdoor cameras in the security market. It's designed to blend seamlessly into your home exterior to keep your porch feeling more like a friendly greeting place than a Soviet-era gulag. And once you install it, you get insights about who's at your doorstep before you ever open the door.