Situated in the sunny Southwest, Arizona features stunning natural vistas like the Grand Canyon and Saguaro National Park. If you want to access these natural wonders and the many other perks of Arizona, it's important to find a good place to live. Which Arizona cities are the best places to settle down? Explore this guide to see which spots locals consistently rank as their favorite places to live.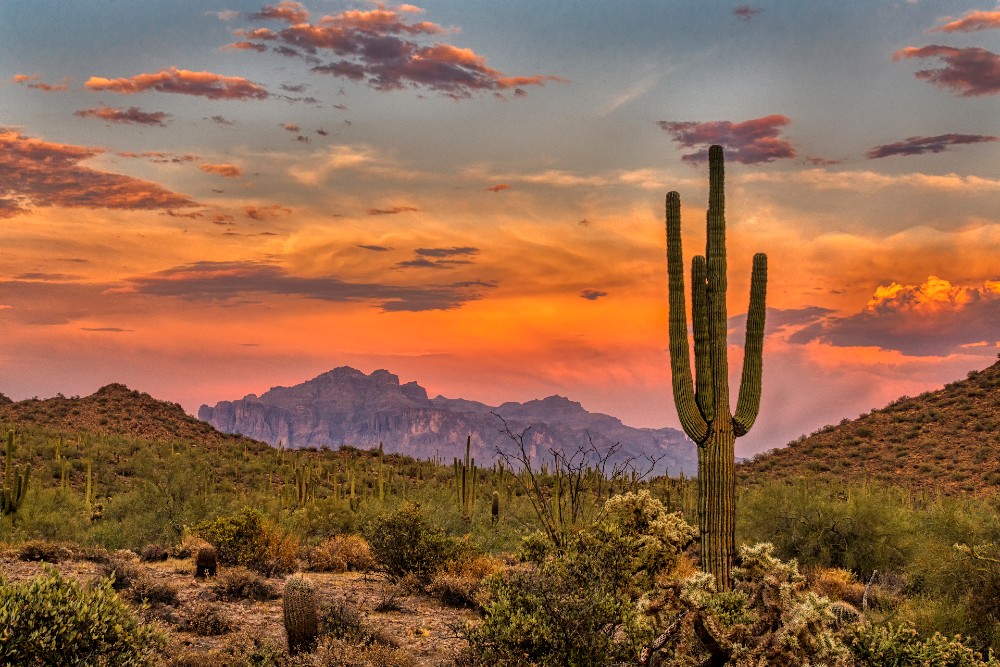 Major cities in Arizona
Most people in Arizona live in urban hubs. If you like large cities with a lot of things to do and people to meet, check out one of these locations.
Phoenix
The capital of Arizona is one of the most popular places to live. People often choose it for its excellent nightlife, walkable downtown, and broad range of shops and restaurants. In addition to being a fun place to spend your weekend, Phoenix also has some unique perks that make it an ideal spot to live. This area is very diverse and has a lot of excellent job opportunities. The average Phoenix resident makes a salary of $64,000 yet only has to commute 26 minutes to get to work. Phoenix also includes many highly rated schools and is next to the renowned Arizona State University.
Tucson
Tucson provides big-city living for those without a big-city budget. Housing costs are 25% below national averages, and utility and food expenses are fairly low, too. There are plenty of excellent employers in the manufacturing, aerospace, healthcare, and tourism industries. With robust public transport and a revitalized downtown, Tucson is also fairly walkable and has plenty of fun things to do. Despite all its entertainment options, Tucson still remains a fairly calm and relaxed place to live.