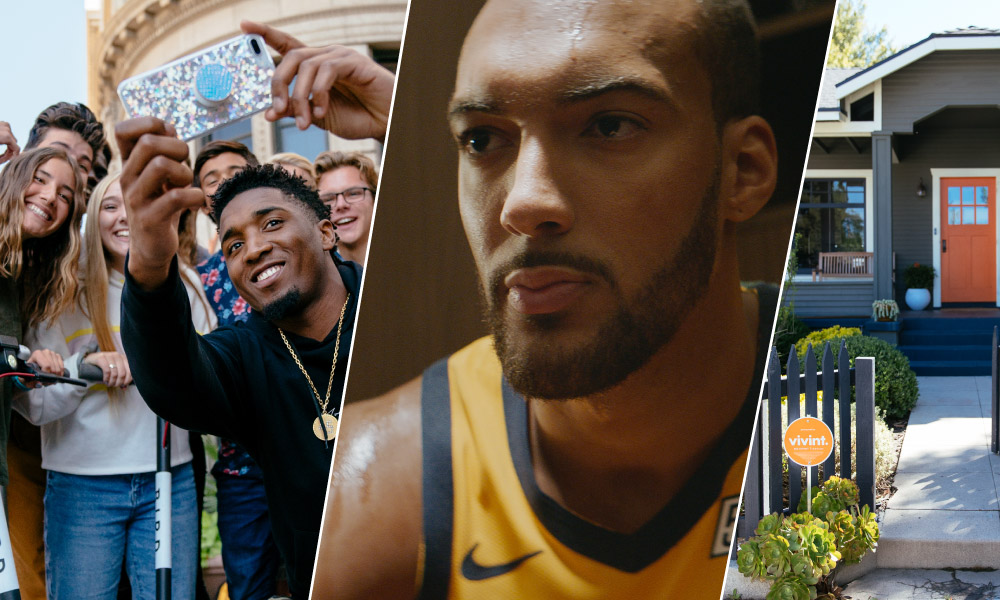 At Vivint, we believe that home is everything. And so do Utah Jazz players Donovan Mitchell and Rudy Gobert.
If you're an NBA fan, you know about these guys. Last year, they led the Jazz to the second round of the playoffs and had incredible individual seasons. In fact, Donovan averaged 20 points a game and Rudy ranked 4th for the number of steals in the entire league.
That's not all. Donovan won the NBA Slam Dunk contest and was the runner-up for the NBA Rookie of the Year award. Rudy was crowned NBA Defensive Player of the Year and got the most votes for the NBA All-Defensive Team.
In other words, they're some of the best players in the game right now.
While neither is native to Utah—Donovan is from Connecticut and Rudy is from France—they've written letters to Jazz fans thanking them for helping them feel at home in Utah. Check them out below.
Like Donovan and Rudy, we believe that home is everything.
Home is everything
Home isn't just where you live. It's not just where you eat, sleep, and repeat. It's more than that. A lot more. That's why everything we do, make, and install is all about the home. Because around here, home is everything.